Top Trends in Corporate Pro Bono | Taproot Foundation's Advisory Services Newsletter
Top Trends in Corporate Pro Bono | Taproot Foundation's Advisory Services Newsletter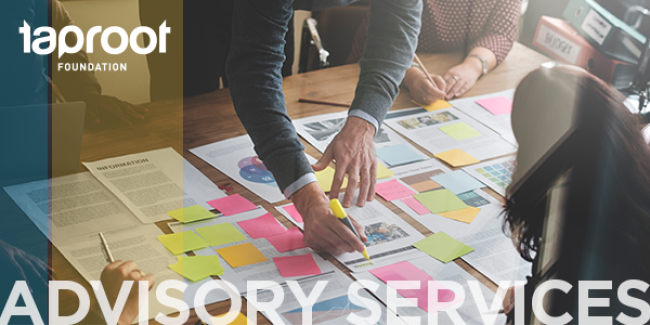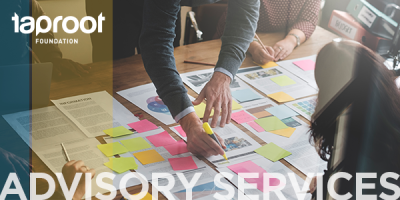 tweet me:
Find top trends in corporate pro bono in @TaprootFound's latest Advisory Services newsletter, featuring their recently released report - State of Pro Bono: Corporate Edition. http://bit.ly/2E30Oy2
Friday, February 22, 2019 - 9:15am
As we settle into the new year, we find ourselves reflecting on the state of corporate pro bono, the exciting ways in which the field has evolved over the last year, and what's ahead in 2019. Taproot's Advisory Services team recently conducted an inaugural study of companies doing pro bono as a way to understand industry-wide trends and share out key observations. 
In addition to helping you see how your company 'stacks up' to others doing pro bono, we hope this data helps you to think critically about how to leverage pro bono for your people, your company, and your social impact partners. Click below for the full report, and hear from Taproot team members about other trends we expect to continue in 2019.
Reflections on Contrinuing Trends
"I'm excited to see the corporate sector increasingly focused on leveraging pro bono to make DE&I strategy actionable. Pro bono service is a great way to break down silos, expose employees to new perspectives, and recruit, engage, and retain diverse talent."
– Sarah Howard, Advisory Services
"Nonprofits constantly express the desire to have a more reciprocal relationship with talented business professionals in their community--not just to tap into their skills for a project but to build long-term relationships that create shared value. Most nonprofits, however, don't know where to begin to form these relationships. I'm seeing Taproot+'s pro bono projects providing a natural foundation for that connection in a way that's not otherwise available."
– Josh Groll, Taproot+
"Over the last year, I've had more and more nonprofits coming to us needing help with social media and digital marketing strategy.  Nonprofits are increasingly hoping to expand their online presence to reach new audiences and are looking for pro bono support (from corporations or individuals) to get them there."
– Arianne Edmonds, Advisory Services
More From Taproot Foundation
Tuesday, January 21, 2020 - 1:05pm
Tuesday, January 14, 2020 - 1:45pm
Thursday, December 5, 2019 - 10:15am