Symantec Reduces GHG Emissions by Over 30% in 3 Years
Symantec Reduces GHG Emissions by Over 30% in 3 Years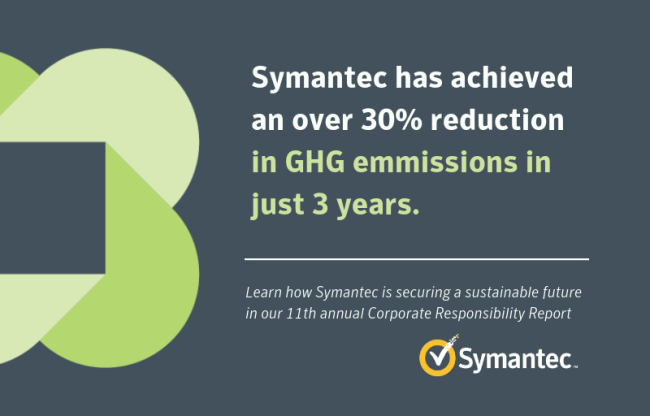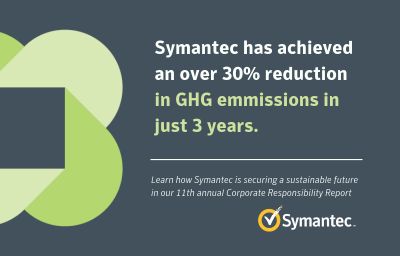 tweet me:
.@Symantec has reduced #GHG emissions by over 30% in 3 years. Learn more about how Symantec is securing a #sustainable future in their 2018 #CorporateResponsibility Report: https://symc.ly/2OK979k
Friday, October 5, 2018 - 5:00pm
As part of its commitment to climate action, Symantec set a goal in 2016 to reduce Scope 1 and 2 greenhouse gas (GHG) emissions by 30 percent over a 10-year period (FY16 to FY25 with a FY15 baseline). Through investments in energy conservation and more efficient use of space the company has achieved a 32 percent reduction in GHG emissions in just three years.
Learn more about Symantec's environmental progress in the 2018 Corporate Responsibility Report.
More From NortonLifeLock
Tuesday, March 3, 2020 - 10:00am
Friday, February 28, 2020 - 10:00am
Thursday, February 6, 2020 - 4:30pm