Seeking to Find Purpose and Create Impact? Get Out of Your Office.
Seeking to Find Purpose and Create Impact? Get Out of Your Office.
How executives are creating meaningful second careers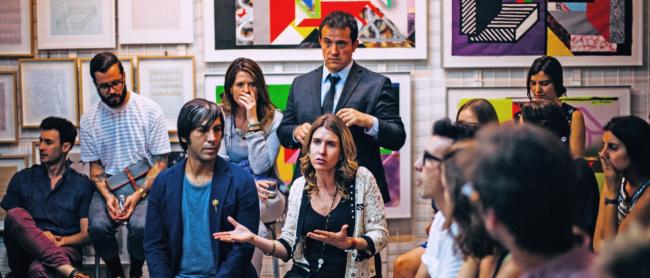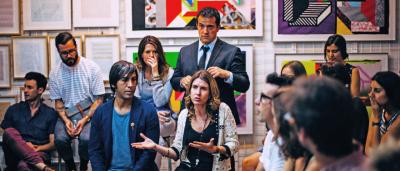 tweet me:
Seeking to find purpose and create impact? Get out of your office, writes @Anita_Hoffmann, author of Purpose & Impact, published by @routledgebooks in 2018. Read the summary blog here: https://bit.ly/2sk3AtJ via @PYXERAGlobal
Friday, July 20, 2018 - 11:10am
When you wonder how you can impact societal issues or find ideas for a career with purpose, get out of your comfort zone, writes Anita Hoffmann, the author of Purpose & Impact: How Executives are Creating Meaningful Second Careers. The book was recently released by Greenleaf/Routledge, and she has kindly contributed the following blog post to summarize.
Increasing longevity means longer careers
By 2060, the world will have an additional 2.2 billion 40- to 79-year-olds, and the concept of retirement is becoming redundant as executives seek to continue working well into what is currently considered retirement age.
Most of us exit our mainstream corporate careers in our early to mid 50s, and can still look forward to 25–30 more healthy and active years. This is sufficient time for a whole second career, as illustrated by Sola Oyinlola's example, in the book's opening paragraph:
"One day in my early fifties, I realised that my boss, our CFO, and I were approximately the same age and likely would retire at the same time" said Sola Oyinlola, at that time Vice President and Group Treasurer of Schlumberger and the only African corporate officer of this world leading French American oilfield services company.
He continued: "This meant that I was not likely to ever become the company's CFO and I wondered, what do I do now? Should I stay where I am for the next 10 years or I should I try to figure out how I could create a new career somewhere else? I was also passionately interested in African social and economic development issues, including education and women's inclusion in the economy. Should I go and work for charities? Or boards? Where could I have most impact?"
As many executives can testify, finding an equivalent level job to the one you left after age 50 is a challenge. The job market should not be, but is, very ageist. What can seasoned professionals do if they want to contribute their skills and experience to leave the world a better place?
More From PYXERA Global
Monday, July 20, 2020 - 9:30am
Monday, July 13, 2020 - 8:40am
Wednesday, June 3, 2020 - 5:00pm