Proyecto Mirador: Transforming Poor Communities Through Innovative Funding
Proyecto Mirador: Transforming Poor Communities Through Innovative Funding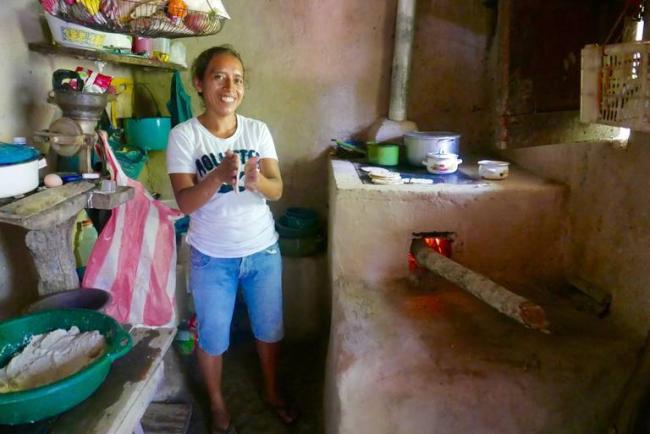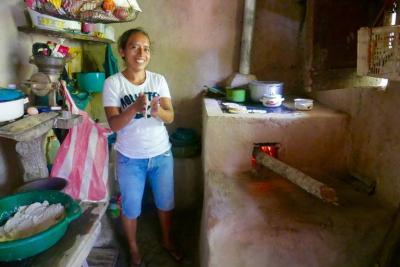 tweet me:
In the highlands of #Honduras, where tourism and coffee production drive the country's economic engine, a social revolution is taking place http://bit.ly/2HkuZBN via @TriplePundit @Cool_Effect #carbonoffsets
Friday, February 16, 2018 - 11:20am
In the highlands of Honduras, where tourism and coffee production drive the country's economic engine, a social revolution is taking place.
The Santa Barbara Mountains, known for their beauty and diverse ecology, are home to some of the most impoverished populations in Central America. Small towns spread across Honduras' western flank belong to an unpretentious statistic: More than 60 percent of Honduran citizens live below the poverty level. Five out of 10 live without basic amenities that often include adequate living conditions, nutritious food, and the means to improve their standard of living according to the World Bank.
But one partnership of nonprofits and local businesses is working to change those statistics. Their strategy starts not with rebuilding Honduras' economy, or lobbying for international food aid, but in changing one modest household feature: the kitchen stove.
It's a transformation that, surprisingly, has taken years to realize. As Dee Lawrence, co-founder of Cool Effect points out, these changes reduce the many risks that come with wood-burning cooking stoves.
"The traditional open-fire cook stoves waste valuable fuelwood, are dirty, can cause burns and are inefficient" explained Dee Lawrence, who also serves as the director of Proyecto Mirador. "Smoke contains 32 known carcinogens in addition to CO2, carbon monoxide and methane and for this reason emitting large amounts of wood burning smoke into the atmosphere is problematic."
In 2004 Richard and Dee Lawrence helped to found Proyecto Mirador in an effort to change those statistics. They started with a handful of remote, rural homes that faced the classic problems of 21st-century Honduran mountain households: cooking stoves that take massive amounts of wood to maintain, emit noxious fumes and are often a significant fire risk.
Fueling those stoves also creates another set of problems: sourcing wood requires long treks to forests, consuming valuable working and schooling hours. Heating with wood also contributes to deforestation in lush, green mountainous areas, some of which would later become protected parks.
Though these days I write from Idaho or Vancouver, as a child I witnessed this problem in person when my family and I traveled along Honduras' winding rural roads. The sight of a woman or child balancing heavy loads of chopped firewood on their heads as they walked steadily home or to the market was considered a quaint vision, a part of Honduras' tourism appeal. For my father however, it wasn't tourism that drew us to the mountain towns and villages of Central America, but the cyclical impacts of abject poverty and malnutrition. Infant mortality, as researchers in 2001 were able to confirm, was high for families that didn't have at least two of the nine amenities that North Americans take for granted, such as a toilet, a refrigerator and safe and adequate cooking facilities.
But as the Lawrences and their daughter, Skye, later found, it wasn't just nutrition that needed to improve in order for families to have a better, healthy lifestyle. The air they breath needed to be cleaner. Children and adults living in homes with smoky, improperly constructed stoves often suffer from chronic obstructive pulmonary disease (COPD) and other medical conditions.
"Richard and Skye went to Honduras as translators for a medical brigade that provided aid to rural families after the devastating effects of Hurricane Mitch [in 1998]," said Dee. Hurricane Mitch had deluged the country, leaving more than 7,000 dead and millions homeless in its wake. The medical mission gave the two the opportunity to not only help those affected, but to get a glimpse into rural Honduran homes and to visit with populations that were coping with the effects of COPD and asthma from years of smoke inhalation.
"There [Skye] saw the results of cooking meals on a wood fire and linked it to the respiratory issues [she saw] in the clinic," Dee said. The observation would lead to a critical question for the Lawrences: "Could a clean burning cook stove help some of these problems go away?
"155,000 cook stoves later, the answer is yes," said Dee. Honduras' "last mile," that remote, undeveloped area today's common technology struggles to reach, is increasingly seeing better services and improved living conditions.
Proyecto Mirador uses a specially designed stove called Dos Por Tres, a local expression that loosely translates as "in an instant." The stove is structured to use less wood and offer a safe cooking surface (the plancha).
"At the front of the stove, a small firebox with a grate encourages the passage of air over the fuel, make the fuel burn more completely and efficiently. As the flame heats one part of the plancha, an insulated air space spreads the heat from the flame underneath the entire cooktop reaching more than 370 degrees Fahrenheit. A cavity at the rear of the stove draws the smoke and soot out from under the plancha and up and out of the chimney." The stove is constructed of brick and mortar and wood ash, with a surface that is safe to touch even when the stove is hot.
"In addition to the physical design of the stove, Proyecto Mirador currently uses Salesforce technology to track and monitor these stoves to ensure they are being reviewed for efficiency as needed."
But it is Proyecto Mirador's thoughtful "purchasing" system that fuels the success of the program. "Unlike [in] Africa where a well established banking system allows for microfinance, no such program exists for rural Honduras," Dee said.
"We know that when you want to sell a stove like ours, you enter a room and look for the richest people in the room to sell to." But that wasn't the intention of the program. "We want to serve the poorest of the poor. People who have very few resources at their disposal. We also wanted to do something for the women and children who were giving their good health away during the task of cooking."
The stove materials and installation are funded through donations and defrayed in part by the family, which is asked to contribute certain materials to its construction. "The materials we require are common in the villages and do not constitute a barrier to participation for even the poorest families (about $12-15 in value)," says Proyecto Mirador, which stresses that they organization doesn't take cash from the families.
The organization then contracts to have the stove put in by a member of its staff, using materials that have been built by small cottage industries in the local area. The process not only ensures safe installation of a Gold Standard-Certified stove, but contributes business to the local communities where the materials are sourced and made, often by hand.
"For single mothers a cook stove is a godsend," said Dee; "they are collecting the wood, working small plots of land, feeding a family."
And it's also the pathway to better earnings for small businesses.
"There are women who have small businesses such as making tamales or corn husk dolls, for them time saved means time invested in more profitable endeavors," she added.
Proyecto Mirador's venture has helped start more than 20 microenterprises and given support to other local businesses that can connect with towns and community members. "They are the face of Mirador with the mayors and officials of the small towns in which we work," Dee explained.
And indirectly, it also helps safeguard the local environment, which is no longer being as impacted by deforestation and carbon emissions. Proyecto Mirador was the beginning of an even greater effort to save our planet, and is now one of the projects features on Cool Effect so any individual can easily learn more and directly support the project.
"We like to think we have looked forward in the world of stoves," said Dee of the name Proyecto Mirador, which means "the overlook project." For families once struggling to attain the most basic of amenities, it's a signal that even the seemingly insurmountable challenges can be met with community support, networking and innovation.
Image courtesy of Proyecto Mirador
More From TriplePundit
Wednesday, September 2, 2020 - 11:35am
Tuesday, August 11, 2020 - 10:15am
Wednesday, July 22, 2020 - 9:05am