Moving Reverse Logistics Forward
Moving Reverse Logistics Forward
Returns add up for retailers - what's the smartest way to handle them?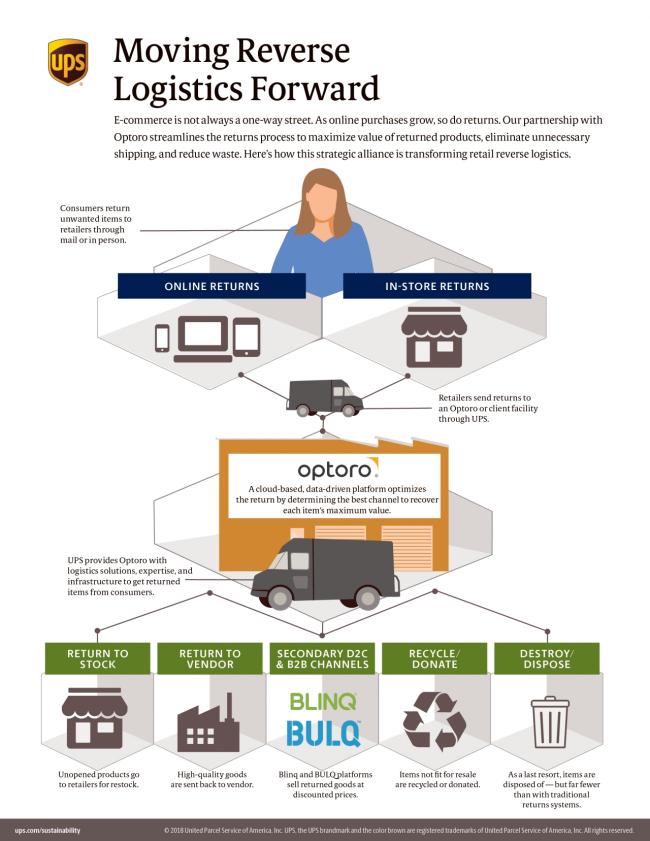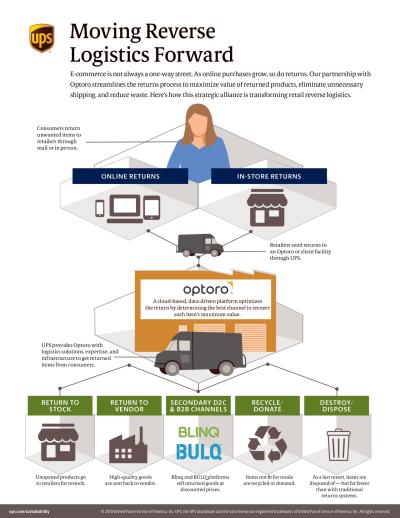 tweet me:
It's always exciting when a #ecommerce package arrives – but buyers and sellers don't share that joy for #returns . See how @UPS and @optoroinc are streamlining returns to eliminate unnecessary shipping and reduce #waste. http://bit.ly/2EdbTPV
Monday, December 10, 2018 - 12:20pm
E-commerce is not always a one-way street. As online purchases grow, so do returns. Our partnership with Optoro streamlines the returns process to maximize value of returned products, eliminate unnecessary shipping, and reduce waste. Here's how this strategic alliance is transforming retail reverse logistics.
This infographic is from the 2017 UPS Sustainability Progress Report: On the Leading Edge. Visit ups.com/sustainabilty to see the full Report, GRI Content Index, and other stories of innovation.
More From UPS
Thursday, May 28, 2020 - 7:50am
Wednesday, May 27, 2020 - 7:50am
Tuesday, May 26, 2020 - 3:00pm