Making a Difference Globally and Locally: How We Give Back
Making a Difference Globally and Locally: How We Give Back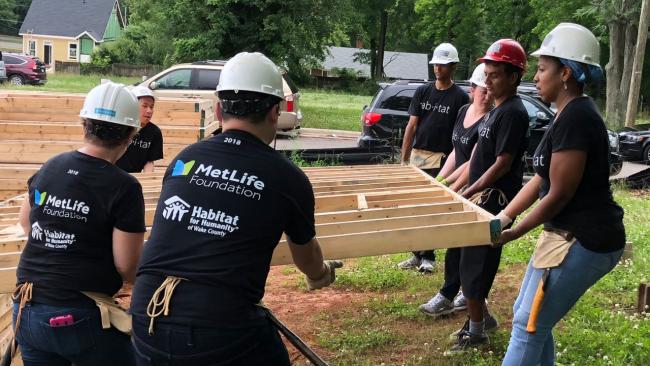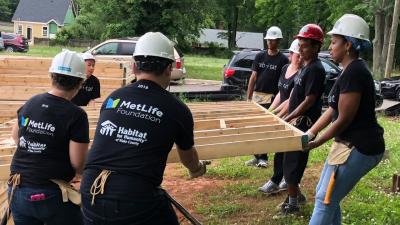 tweet me:
.@MetLife Foundation connects MetLife employees with local and global volunteering opportunities that match their values. http://bit.ly/2BjJODk #MetLifeStories
Wednesday, February 6, 2019 - 8:00am
Volunteer work has always been a part of Joanna Wolfe's life. A lead process improvement consultant for MetLife, Wolfe spent her childhood and teenage years working in urban gardens and advocating for social justice causes. So serving as the Habitat for Humanity volunteer coordinator for our Cary, North Carolina office was a natural fit.
"There are a lot of successes that go along with homeownership," Wolfe says. "This work gets at the issues I care about regarding fair housing, and the challenges people face when they don't have a home."
Since our company was founded in 1868, we've strived to strengthen the communities where we work. Beyond our core business of protecting life and health, we provide philanthropic support for health, education, housing, and through MetLife Foundation's support of low-income individuals and communities on their journey toward financial health and well-being. We believe financial health should be within everyone's reach — no matter where they stand today.
More From MetLife, Inc.
Tuesday, October 20, 2020 - 9:15am
Wednesday, October 14, 2020 - 3:20pm
Tuesday, October 6, 2020 - 12:30pm