A Look at the 2018 PositiveNRG Week
A Look at the 2018 PositiveNRG Week
During positiveNRG Week, 952 NRG employees in 16 states volunteered at more than 70 nonprofit organizations and donated $36,500 to charitable causes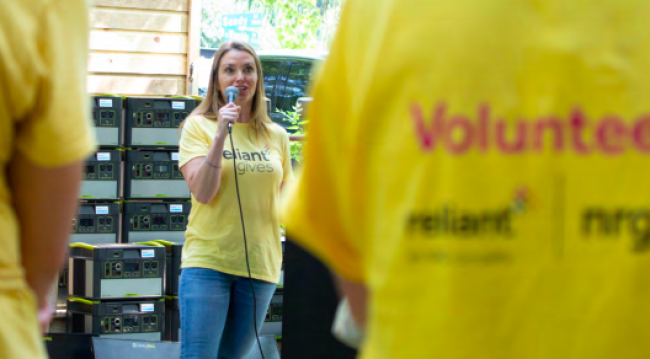 tweet me:
A Look at the 2018 PositiveNRG Week http://bit.ly/2lzsJ3h @nrgenergy #volunteering #CSR #communityimpact
Tuesday, July 16, 2019 - 11:55pm
PositiveNRG Week is our annual week-long philanthropic initiative where companywide volunteer opportunities are available for employees. For the 11th year, NRG employees dedicated a week to making a positive impact in their communities. During positiveNRG Week, 952 NRG employees in 16 states volunteered at more than 70 nonprofit organizations and donated $36,500 to charitable causes.
Read the full report at: www.nrg.com/sustainability
More From NRG Energy
Friday, March 6, 2020 - 9:00am
Monday, February 24, 2020 - 10:45am
Wednesday, February 19, 2020 - 9:00am