Lockheed Martin's Annual "Code Quest" Encourages Students to Explore Careers in Coding, Software, STEM
Lockheed Martin's Annual "Code Quest" Encourages Students to Explore Careers in Coding, Software, STEM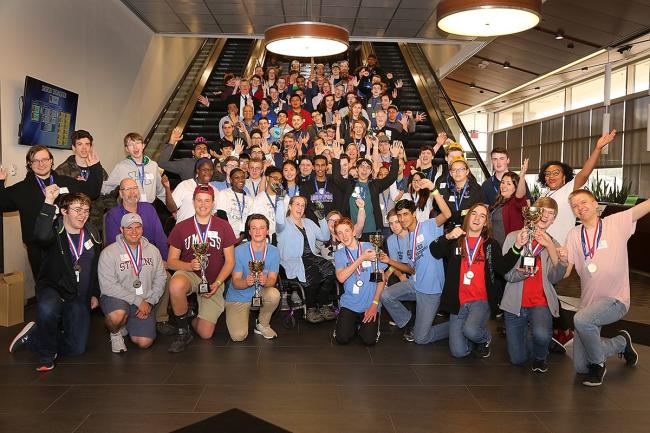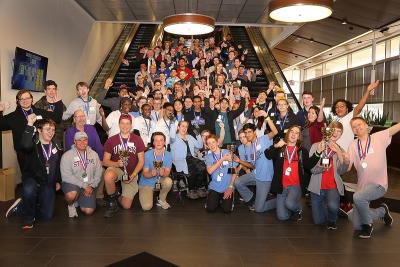 tweet me:
More than 2,000 high school students from across the globe competed in @LockheedMartin's Code Quest competition this past Saturday. http://bit.ly/2DE2DSS #STEM #engineering #coding
Monday, April 29, 2019 - 4:50pm
BETHESDA, Md.,  April 29, 2019 /3BL Media/ – More than 2,000 high-school students visited Lockheed Martin (NYSE: LMT) facilities across the globe on Saturday to compete in the company's Code Quest computer programming competition.
The annual event brings together teams of students to solve coding problems or so-called "quests" created by Lockheed Martin engineers and computer programmers, who are also on hand to mentor the students. Lockheed Martin established the Code Quest competition in 2012 to help inspire student interest on science, technology, engineering and math (STEM).
"Lockheed Martin recognizes that we play an important role in helping to develop a workforce with the skills to compete in a 21st century high-tech economy," said Chief Information Officer Jim Connelly. "Over the next 15 years, we'll need to hire thousands of new STEM professionals, so we have a vested interest in engaging talented young people in exciting, fulfilling technology careers."
The Lockheed Martin locations participating in Code Quest events included Aguadilla, Puerto Rico; Bethesda, Md.; Dallas, Texas; Denver, Colo.; Greenville, S.C.; Huntsville, Ala., King of Prussia, Pa.; Marietta, Ga; Moorestown, N.J.; Orlando, Fla.; Owego, N.Y.; Palmdale, Calif.; Stratford, Conn.; Suffolk, Va.; Sunnyvale, Calif.; Whiteley, U.K.; and Fort Worth, Texas.
About Lockheed Martin
Headquartered in Bethesda, Maryland, Lockheed Martin is a global security and aerospace company that employs approximately 105,000 people worldwide and is principally engaged in the research, design, development, manufacture, integration and sustainment of advanced technology systems, products and services.
Media Contact:
Meghan Macdonald
+1 301-897-6195
meghan.o.macdonald@lmco.com
More From Lockheed Martin
Monday, August 26, 2019 - 10:30am
Monday, August 19, 2019 - 1:20pm
Tuesday, August 6, 2019 - 12:20pm