Lockheed Martin's Annual Ethics Case Competition
Lockheed Martin's Annual Ethics Case Competition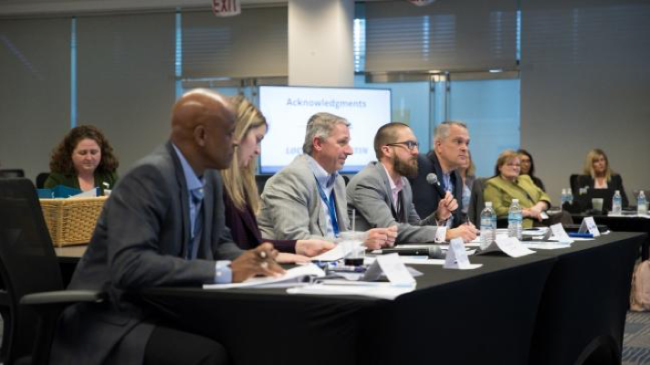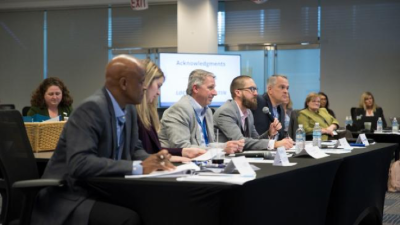 Tuesday, August 6, 2019 - 12:20pm
Advancing science, technology, engineering, and mathematics (STEM) education is a critical focus for Lockheed Martin. Our future success – and our nation's technological advantage – depend on a constant supply of highly trained, highly capable technical talent. Our success also depends on our commitment to operating with integrity and to the highest ethical standards.
Lockheed Martin's annual Ethics Case Competition combines both, providing a real-life learning opportunity for U.S. undergraduate students to explore ethical dilemmas in the STEM workplace. Teams assume the role of consultants to a company's leadership and provide counsel to work through a dilemma that combines engineering, ethic and business issues.
In 2018, 12 universities participated in the two-day competition, and a team from Virginia Tech took top honors. In 2019, that number of participating universities rose to 14, with a team from Brigham Young University (BYU) coming in first place. The 2020 competition will take place in February.
Lockheed Martin's award-winning Ethics Office is regularly involved in other forms of ethical business education with both universities and corporations. To learn more about Lockheed Martin's commitment to ethics and business integrity, please view the company's annual sustainability report: sustainability.lockheedmartin.com. 
About Lockheed Martin
Headquartered in Bethesda, Maryland, Lockheed Martin is a global security and aerospace company that employs approximately 105,000 people worldwide and is principally engaged in the research, design, development, manufacture, integration and sustainment of advanced technology systems, products and services.
###