Lockheed Martin Awards Nearly $1 Million to DMV Scholars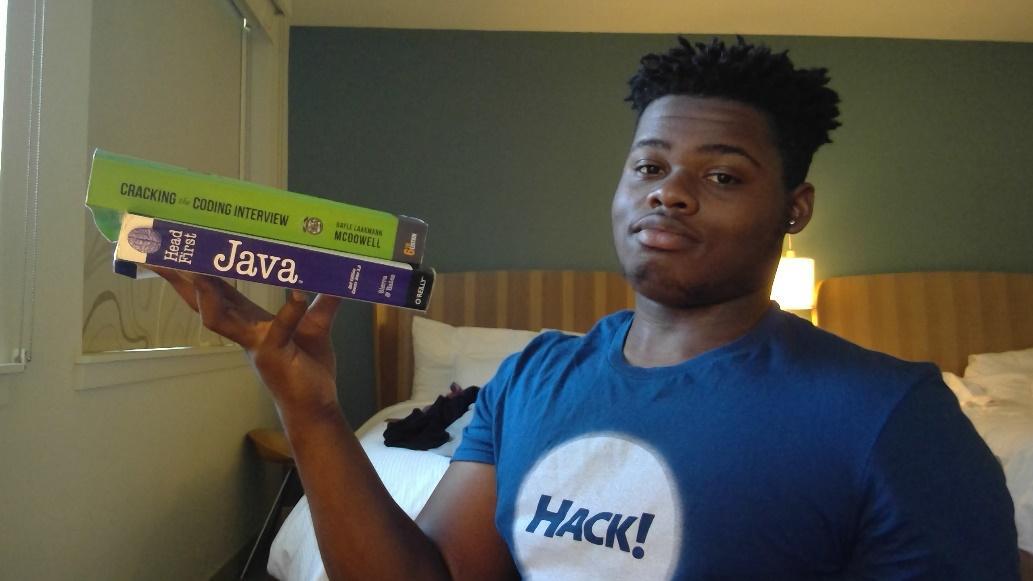 Maryland scholarship winner, Amby Agubuzo, picks out textbooks for the new school year. photo credit: Amby Agubuzo.
BETHESDA, Md., Aug., 26, 2019 /3BL Media/ -- College students from District of Columbia, Maryland and Virginia (DMV) are headed back to school this week, and some will do so with a portion of their degree paid for thanks to Bethesda-based Lockheed Martin. 
The company announced the winners of its first-ever Lockheed Martin STEM Scholarship with 21 students who live in the DMV selected to receive the scholarship money. 
"We are energized by the innovative efforts we have underway to sustain this momentum and catapult both our organization and the communities in which we operate to new heights," said Rainia Washington, Lockheed Martin's vice president of Global Diversity & Inclusion. 
The program is geared toward high school and college undergraduate students planning to pursue a major in engineering or computer science, who demonstrate financial need and come from an underrepresented group or underserved community. 
Lockheed Martin received 6,333 applications and awarded 200 scholarships in May 2019. Students will receive up to $40,000 total in scholarship funding, or $10,000 per school year for up to three additional years or until a bachelor's degree is earned, whichever comes first. As the program grows, Lockheed Martin will increase the number of participants to 1,000 students and, at full capacity, we will be awarding $10 million in scholarships annually. Recipients will also be eligible for a paid Lockheed Martin internship opportunity.
That's nearly a million dollars to DMV students alone. 
Maryland resident, Amby Agubuzo is a computer science major entering his sophomore year at the University of Maryland. He says he is grateful for the Lockheed Martin's generosity and hopes to put the scholarship money to good use.
"I want to learn more about artificial intelligence and machine learning. With these skills, I wish to help solve pressing problems in the world or improve upon existing solutions," said Agubuzo. "Technology is the gift of generations. I am hoping to contribute a lot to the gift that our generation will pass down to the next, so that they may live better lives." 
The Lockheed Martin STEM Scholarship program will reopen for the next round of applications in January 2020.
By the numbers:
- Scholarship winners, where they live: MD=10, VA=10, DC=1
- Scholarship winners who will attend schools in DMV=20
Winners by DMV schools: 
UMD-12 
Va. Tech-3
UVA-1
Old Dominion-1
George Mason-1
Liberty Univ.-1
Johns Hopkins-1
 
About Lockheed Martin
Headquartered in Bethesda, Maryland, Lockheed Martin is a global security and aerospace company that employs approximately 105,000 people worldwide and is principally engaged in the research, design, development, manufacture, integration and sustainment of advanced technology systems, products and services. 
Media Contact:
Melissa Longo
301-897-6345
Melissa.s.longo@lmco.com