Lockheed Martin's Climate Adaptation Strategies for Sustainable Development
Lockheed Martin's Climate Adaptation Strategies for Sustainable Development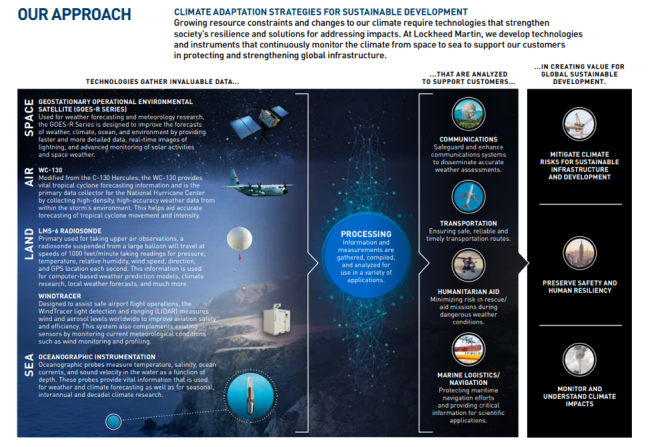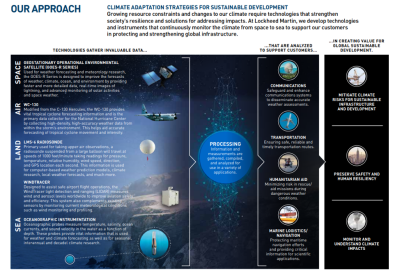 Wednesday, July 31, 2019 - 1:40pm
Changes to our climate require advanced and innovative technologies that can strengthen societies' resilience to its impacts. Lockheed Martin is on the forefront of not only developing these technologies, but also utilizing the data and information collected to create value for global sustainable development.
Lockheed Martin has been recognized as one of the world's top corporations in gathering and disclosing climate change impacts in its operations. With devices from space to sea, this data allows for a more complete understanding of the immediate and future impacts of these changes.
To learn more about Lockheed Martin's climate adaptation strategies and data collection, please view the infographic above, or read the company's annual sustainability report: sustainability.lockheedmartin.com.
About Lockheed Martin
Headquartered in Bethesda, Maryland, Lockheed Martin is a global security and aerospace company that employs approximately 105,000 people worldwide and is principally engaged in the research, design, development, manufacture, integration and sustainment of advanced technology systems, products and services.
###