La Red de Innovacion e Impacto: Supporting Micro, Small and Medium-sized Businesses to Foster Growth and Prosperity in Latin America and the Caribbean
La Red de Innovacion e Impacto: Supporting Micro, Small and Medium-sized Businesses to Foster Growth and Prosperity in Latin America and the Caribbean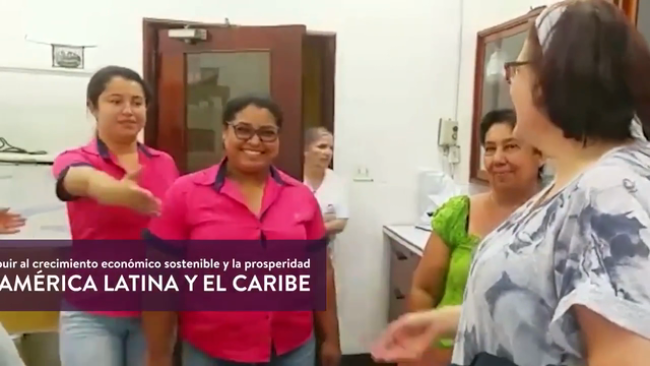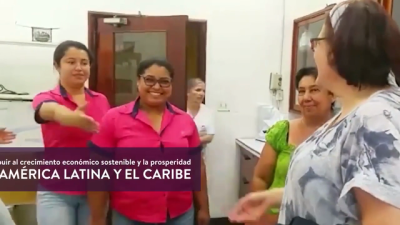 tweet me:
Through @LaRedImpacto with funding from @StateDept, @WorldEnvCenter & partners supported over 5,200 #MSMEs from 11 #LATAM #Caribbean countries; reduced 50K+ metric tons #CO2 #GHG emissions! #capacitybuilding #Sustainability https://bit.ly/33yxQ7o
Wednesday, October 7, 2020 - 9:00am
Learn more about La Red de Innovación e Impacto (La Red). La Red is a network of 37 member organizations in 11 countries that support micro, small, and medium enterprises (MSMEs) to drive sustainable economic growth and prosperity in Latin America and the Caribbean (LAC).
This is achieved through collaboration, providing technical assistance, making expert connections and identifying opportunities that have a high social impact.
Over the 6 years of the project, we've managed to support:
Over 5,200 MSMEs from 11 Latin American and Caribbean countries, providing technical assistance and capacity building.
More than 1,900 people found new or better employment.
More than 4,800 farmers improved their competitiveness, practices and access to sustainable technologies.
More than 1,100 female producers using improved technologies.
The U.S. Department of State funded the World Environment Center (WEC) and its partners, Baastel, Rioslum Studio to select and support organizations working to empower MSMEs and drive sustainable economic growth across the region.
About LA RED
The U.S. Department of State has funded the World Environment Center (WEC) and its partners, Le Groupe-conseil baastel ltée (Baastel), and RioSlum Studio, to select organizations that are accelerating business development and promoting sustainable economic growth in Latin America. The Program, La Red de Innovación e Impacto (La Red), was established in 2014 and is a collection of 37 innovative solutions from 11 countries in the region.
About World Environment Center (WEC)
WEC is an independent, global non-profit, non-advocacy organization that advances sustainable development through the business practices and operations of its member companies and in partnership with governments, multilateral organizations, non-governmental organizations, universities and other stakeholders. WEC's mission is to promote business and societal value by advancing solutions to sustainable development-related problems.
About Baastel
Baastel is recognized for its quality services in Monitoring and Evaluation (M&E), Results-based Management (RBM), strategic planning, project and program management, and building individual and institutional capacity in these areas. Baastel's outstanding reputation in the field is built on a record of international and national successes, and expertise that is backed by attention to detail, quality, transparency and neutrality.
About RioSlum Studio
RioSlum Studio offers branding, design, messaging, and strategy services to daring companies with bold vision. RioSlum Studio builds compelling brands that evoke emotion, demand attention, and attract business. RioSlum Studio was launched to ensure all companies, from one-person startups to global corporations, have access to the high-quality branding and communications services they need to command global attention.