An Intern's Perspective: Working with the Women who Make Tetra Tech's Projects Happen
An Intern's Perspective: Working with the Women who Make Tetra Tech's Projects Happen
Recognizing the importance of female leadership in the engineering and international development fields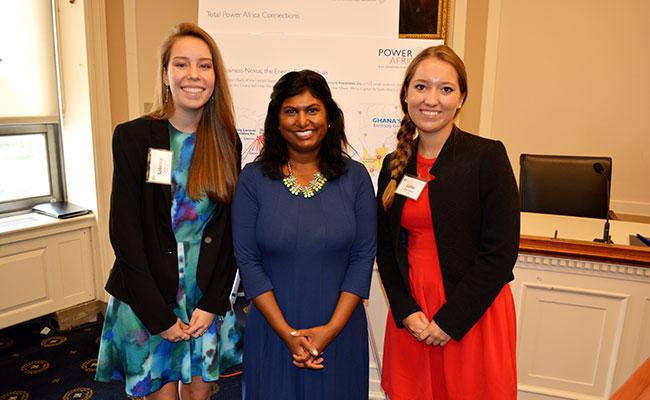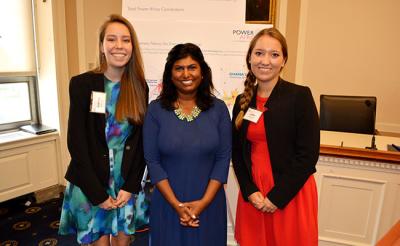 tweet me:
.@TetraTechIntDev's new intern blog series: Working with #WomenInSTEM who make @TetraTech's projects happen http://bit.ly/2vffRmr
Friday, August 4, 2017 - 8:00am
Tetra Tech's Sabrina Daley, International Development Services intern, will be writing a series of blog posts about working with and learning from women who are leading international development endeavors at Tetra Tech. In this post, she introduces us to the three experts and their areas of focus and explains her experience at Tetra Tech. In subsequent posts, she will provide an in-depth look at each woman's work.
In my first weeks as an intern with Tetra Tech International Development Services, I have quickly found that I am treated as a respected team member trusted to work on important projects that are both interesting and relevant to my career goals. I have been given the opportunity to conduct research, create staffing matrices, and proofread reports. What has been most encouraging to me as a young woman starting out in the environmental and engineering sector is the level of female leadership in a historically male-dominated field. A recent Devex article highlights this disparity in the U.S. development sector: Though women make up an estimated 75 percent of the nonprofit workforce, they account for less than 25 percent of the CEO- and board-level positions in the industry.
I work alongside amazing women here at Tetra Tech—a diverse group of talented individuals that includes engineers, environmental scientists, marketing directors, and vice presidents. They have earned degrees at some of the world's most prestigious universities and are experts in their fields. Some have been working at this company for more than 20 years, while others joined Tetra Tech just a few years ago. The underlying connection between all the employees I have met is their shared passion for international development.
Tetra Tech's reputation stands on the quality of its work. More than 5,000 employees work on more than 250 international development projects across more than 100 countries, leveraging the company's considerable private sector resources and strong global presence to provide innovative, sustainable solutions to the most complex development issues. Tetra Tech is an industry leader in solving water, environment, infrastructure, resource management, and energy challenges in an international development context.
I have the honor to work closely with three of the women who contribute to Tetra Tech's industry-leading position in international development. The projects to which these women are dedicated are as diverse as the women themselves.
Anna Perkinson served as the environmental specialist for the feasibility study for the development of a 50-megawatt solar power plant in the Kaduna State of Nigeria, helping lay the groundwork for a much-needed utility that contributes to the welfare of a large developing community while also prioritizing security and mitigating risks.
Dr. Gina Green supported the implementation of the Ecosystems Improved for Sustainable Fisheries (ECOFISH) project, focusing on the conservation of marine biodiversity by improving management of coastal and marine resources that support local economies within the Philippines.
Jeannelle Blanchard is leading Tetra Tech's work on the U.S. Agency for International Development (USAID) Powering Agriculture project to bring clean energy technology to the most remote parts of the world. Under her leadership as Chief of Party, our team is accelerating adoption of clean energy solutions for increased productivity in regions heavily dependent upon the agriculture industry.
Having recently completed my first year at Cornell University as an environmental science major, starting an internship at a large firm has been both nerve-racking and exciting. In my few weeks at Tetra Tech, I have been consistently floored by the amazing group of mentors with whom I work. They understand both the workings of the company and the important purpose of the projects into which they invest so much of their time. They are eager to help me learn and want me to complete this internship with a better understanding of what I want in my career and a strong appreciation for the importance of team work and passion.
To begin my career in an office that wants nothing more than to see me succeed is something I do not take for granted. The women of Tetra Tech redefine what it means to be a role model in the workplace and serve as strong examples of the importance of female leadership in today's international development field.
More From Tetra Tech
Friday, October 11, 2019 - 8:00am
Wednesday, October 9, 2019 - 8:00am
Friday, September 27, 2019 - 8:00am