"I Really Felt Like I Had a Duty to Come Back."
"I Really Felt Like I Had a Duty to Come Back."
Chief Medical Officer at Johnson & Johnson recently returned to a Brooklyn ER to work on the frontlines of the COVID-19 crisis.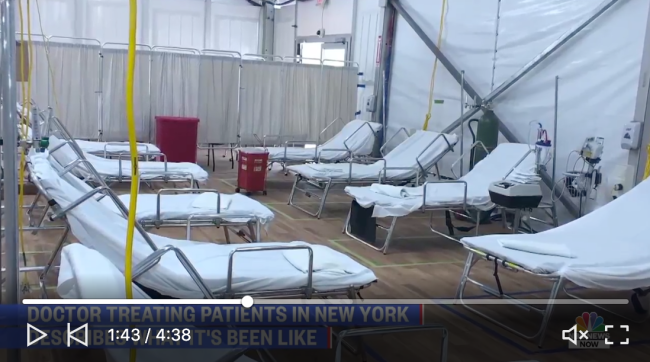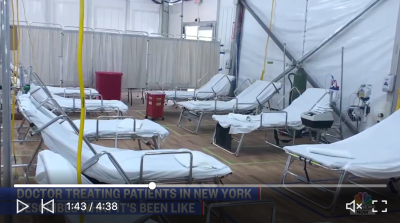 Tuesday, May 5, 2020 - 12:30pm
"I really felt like I had a duty to come back."— Dr. Ed Kuffner, Chief Medical Officer, Consumer Health, Johnson & Johnson, who recently returned to the emergency room at Coney Island Hospital in Brooklyn, New York to work on the frontlines of the COVID-19 crisis. Dr. Kuffner's inspiring act was made possible as part of the J&J COVID-19 Medical Personnel Leave Policy, which allows employees to donate their time and expertise on the frontlines.
Watch here to learn more about Dr. Kuffner's firsthand experience on the frontlines as he recounts it to NBC News.
About Johnson & Johnson
At Johnson & Johnson, we believe good health is the foundation of vibrant lives, thriving communities and forward progress. That's why for more than 130 years, we have aimed to keep people well at every age and every stage of life. Today, as the world's largest and most broadly-based healthcare company, we are committed to using our reach and size for good. We strive to improve access and affordability, create healthier communities, and put a healthy mind, body and environment within reach of everyone, everywhere. We are blending our heart, science and ingenuity to profoundly change the trajectory of health for humanity. Learn more at www.jnj.com. Follow us at @JNJNews.