How Mars Used Technology to Center Purpose During the Pandemic
How Mars Used Technology to Center Purpose During the Pandemic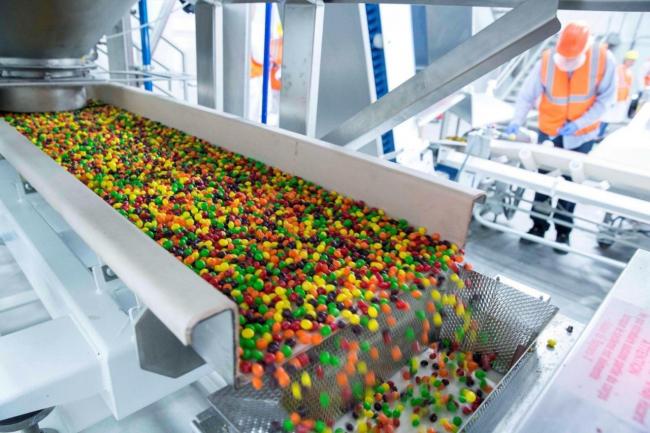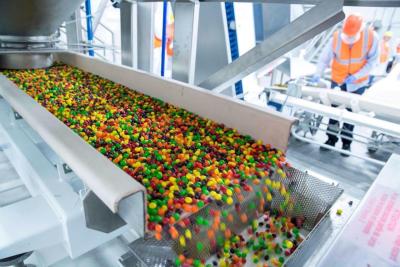 Friday, July 2, 2021 - 9:30am
Mars operates under its purpose statement, "The world we want tomorrow starts with how we do business today." In 2020, the company's bold ambitions were put to the test as the world was faced with an unprecedented level of uncertainty and change. 
At the onset, Mars prioritized keeping its global employees, who it calls associates, safe and healthy – both physically and mentally – across its offices, factories, veterinary hospitals and clinics/labs, retail and field sales. The multinational consumer goods company leaned into its purpose to navigate the crisis and embraced technology to enable connections while ensuring safety, Angela Mangiapane, president of Mars Global Services, told TriplePundit. 
Centering purpose in response to COVID-19
Mars, a family-owned company, has long operated as a principles-led business, first codifying its Five Principles — which include mutual benefit for all stakeholders — in the early 1980s. 
About a year before the COVID-19 pandemic, Mars embarked on what it calls a "digital transformation," with the aim of gathering timely and more relevant data about customer and associate experiences. This digital transformation was critical in helping Mars implement purpose-driven adaptations to support its associate wellbeing and care for the people and pets of its global communities.
These two factors — a focus on purpose and a turn toward technology — proved invaluable as the company looked to pivot in the early months of the pandemic, Mangiapane said. 
 
"Mars has always been – and will continue to be – a purpose-driven, principles-led business. These two factors have helped guide our ongoing digital journey, but the COVID-19 pandemic accelerated things," she told us. "Large organizations tend to be more risk averse. The pandemic gave us the sense of, 'we have to act now – it's sink or swim,' which led us to prioritize pace over perfection."
Putting people first — in 80 countries around the world
Mars has more than 130,000 associates in 80 countries worldwide. Like all companies, the organization needed to implement changes throughout the business to ensure everyone who could work remotely was able to do so, while ensuring frontline workers were protected. That included a suite of enhanced benefits, chief among them a global pay protection policy, increased sick pay, and support for child and family care. 
But as the initial response phase passed, the company wanted to do more to help associates stay connected, safe and well, Mangiapane said. "Thanks to the efforts of our essential and frontline workers, we were able to sustain our business and provide our consumers, customers, clients and pets with the products and services they need and love. We really established that COVID-19 wasn't going to define who we were. We were still going to make sure that we defined who we were — which is, first and foremost, Mars associates," she told us.
As questions arose, including how to manage day-to-day workflows, onboard new hires remotely or maintain mentoring programs from afar, leadership looked to its associates for the answers. 
"COVID-19 challenged our core limiting beliefs," Mangiapane said. "It empowered associates to ask: What can we do? By teaming up, they were able to come up with solutions." 
One of those solutions was the implementation of accessible digital health tools, which helped their associates better connect people to resources – including the global expansion of the company's Associate Assistance Program (AAP). 
Teams met for virtual workshops to learn new skills for working remotely while avoiding burnout, and they moved to different ways of working, including through "Meet Smarter," a proprietary Mars tool that shortens default meeting times to provide five- to 10-minute breaks each hour. At a company-sponsored no-code hackathon, more than 1,000 associates (many with no coding or tech experience) teamed up to develop apps – including mentoring and conference room booking — with a focus on upskilling. 
"We don't want to limit digital: You don't need to know how to code or be a computer scientist in order to use these tools," Mangiapane said. "You could say, 'I'll only take people who already have the skills to work on digital,' but then you're limiting the potential of the wonderful associates you already have."
Developing new ways to connect
Known for producing everything from candy to cat food, Mars is the parent company to a host of brands across its Mars Petcare, Mars Wrigley and Mars Food business segments — from iconic brands like M&M'S and Skittles to pet food labels like Iams and Pedigree and food favorites such as Ben's Original. When it comes down to it, these are products that make people happy, so beyond their own workflows, associates also looked to create new ways to brighten people's days in a dark and difficult time, Mangiapane said.
Ethel M Chocolates offered virtual tastings so families could meet over something sweet even when they couldn't be together physically, and M&M'S launched 3D remote tours of its fantastical retail stores in Disney Springs and the Mall of America to bring that forever-young feeling into customers' living rooms. "We wanted to help customers keep that social connection even if they couldn't be physically together. We just wanted to find ways to make people smile," Mangiapane said. 
Meanwhile, Mars Petcare looked to follow through on its purpose to "create a better world for pets." 
"It's really humbling to see the focus on purpose that Petcare had during the pandemic," Mangiapane told us. "It wasn't about maintaining our numbers. It was very much about how to take care of our pets. They were at the center of everything we did, and we wanted to understand what pet parents were going through." 
In the Petcare business, the company worked with digital professionals and human health experts to help pet owners navigate the unknowns of the pandemic, while strengthening the human animal bond amidst the pandemic. Mars Petcare conducted science-based research to better understand the impact of COVID on pets, helped connect new pet parents with adoptable pets, and ensured food and treats were supplied in retail stores worldwide. On top of this, veterinary professionals around the world working for Mars offered curbside pick-up and drop-off and pioneered telehealth vet visits. The Iams brand even created the world's first nose-scanning app, called NOSEiD, which can identify lost dogs by their nose prints and reunite them with their families. (Surprisingly, nose prints are to dogs what fingerprints are to humans — each one is unique. Who knew?) 
(Video: Mars brand Pedigree's Dogs on Zoom campaign helped shelter dogs get adopted even when in-person meetings weren't possible.) 
COVID-19 pushed digitization forward — companies should look to put purpose at the center
Mars is not the only company to embrace technology amidst the pandemic — recent research indicates that companies accelerated digitization by three to four years on average in 2020, and many of those changes could be here to stay. But Mars' approach to leveraging the power of purpose with the connection of technology makes this a case study worthy of attention. 
"If you follow your North Star, you can't go wrong," Mangiapane said, "and then everything else becomes an enabler for that." 
This article series is sponsored by Mars and produced by the TriplePundit editorial team.
Image and video courtesy of Mars