High-End Woodworking Company Improves Energy Efficiency and Performance with New Vacuum Pumps
High-End Woodworking Company Improves Energy Efficiency and Performance with New Vacuum Pumps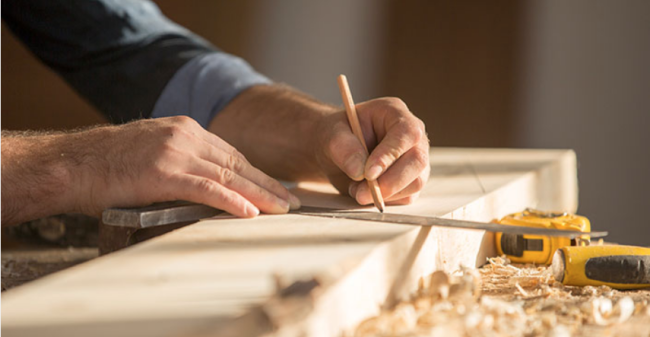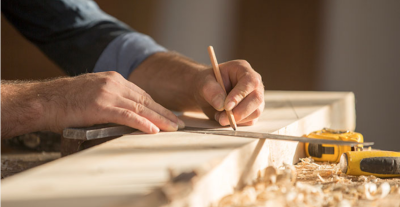 tweet me:
In upgrading to @AtlasCopcoUSA's intelligent vacuum pumps, Modern Woodcrafts has less noise pollution and more #energyefficiency in the work environment http://bit.ly/2LWvp2t @Modern_Wood
Wednesday, September 5, 2018 - 9:35am
by Greg Marciniak
Modern Woodcrafts creates architectural interiors for a variety of retail, institutional, corporate and hospitality spaces. Their recent projects include renovating the Tiffany & Co stores in the Bal Harbor Florida shops, and furnishing and installing the perimeter fixtures and custom showcases for Lux Bond & Green's fourth retail location.
To design these specialized interiors, Modern Woodcrafts relies on consistent vacuum pressure for applications like keeping stationary pieces in place as they're being cut. With demand growing and more projects on the horizon, the company upgraded their vacuum equipment to two Atlas Copco GHS series vacuum pumps with Variable Speed Drive (VSD).
How GHS VSD+ pumps work
The pump's inlet valve provides modulating vacuum control in working together with the VSD vacuum production. Vacuum is delivered to the woodworking router tables through a piping network and held at constant pressure right up to the control valve. When the valve opens, vacuum production instantly ramps up to meet demand. Once the production cycle is complete, the valve closes and the pumps turn down or shut down completely based on demand. In result, the GHS vacuum pumps provide better energy efficiency compared to oil-sealed and dry vane vacuum pumps. 
Features of the GHS VSD+
Increased energy efficiency averaging 50 percent
Lower noise levels
Reduced environment impact through ultra-high oil retention at all operating pressures
Plug-and-play installation
ISO 50001/14001 compliance for energy management and environmental sustainability
In upgrading to Atlas Copco's intelligent vacuum pumps, Modern Woodcrafts has less noise pollution in the work environment, and they've also received financial incentives for their investment in efficient production machinery. 
To learn more about sustainable innovation at Atlas Copco, visit The Compressed Air Blog.
More From Atlas Copco
Friday, November 2, 2018 - 10:00am
Wednesday, October 31, 2018 - 1:00pm
Friday, September 28, 2018 - 10:20am