Health for Humanity: Our Contribution to a Better World
Health for Humanity: Our Contribution to a Better World
By Kathryn Wengel, Chief Global Supply Chain Officer for Johnson & Johnson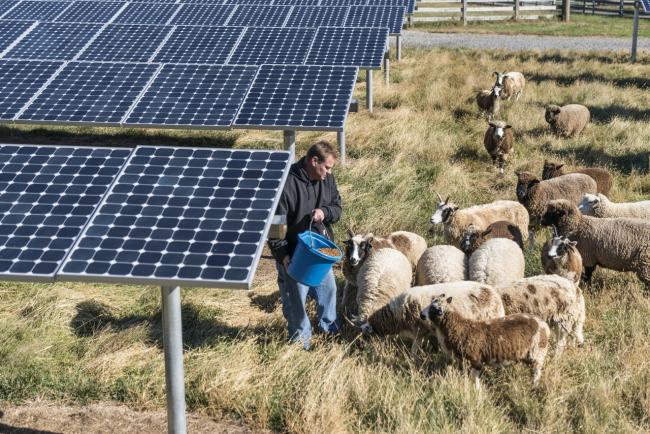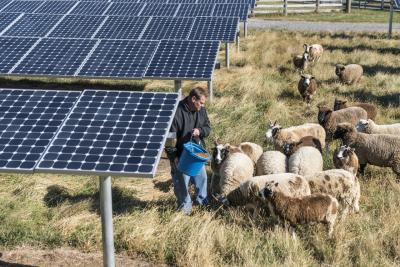 tweet me:
Health for Humanity: Our Contribution to a Better World http://bit.ly/2xTkEsz via Kathryn Wengel, Chief Global Supply Chain Officer for @JNJNews #healthforhumanity
Tuesday, October 2, 2018 - 10:05am
Is it easy to solve some of the world's most pressing healthcare challenges? No, but that shouldn't stop us from trying.
At Johnson & Johnson, we blend heart, science and ingenuity to change the trajectory of health for humanity. This aspiration includes positively impacting patients and consumers, as well as the health of our employees, our communities and the planet. After all, you can't have healthy people without a healthy planet!
As a result of our continued commitment to sustainability and citizenship, last week S&P Dow Jones Indices and RobecoSAM announced Johnson & Johnson was included in the Dow Jones Sustainability North America Index. The Index measures our progress against three dimensions: economic, social, and environmental. I'm very proud to have our efforts in these areas recognized.
Johnson & Johnson began setting public goals to improve the sustainability of our business decades ago, always raising the bar. These goals are aligned with our Company's purpose and reflect the areas where our stakeholders expect us to lead.
Our Health for Humanity 2020 Goals, underpinned by 16 targets, focus our citizenship and sustainability efforts where we believe Johnson & Johnson can achieve the greatest impact. The goals underscore and reflect our long-term commitment to delivering sustainable social, environmental and economic change across our Company and extended value chain by leveraging the power of our people, expertise, and global partnerships. We believe achieving our goals is integral to Johnson & Johnson's long-term success, and we consider them to be the Key Performance Indicators of our citizenship and sustainability approach.
I've been fortunate to see this work come alive from many angles over my 30-year career at Johnson & Johnson. For example, my colleague Paulette Frank heads our Environmental Health, Safety & Sustainability (EHS&S) organization. She has held a variety of EHS&S roles over her 20+ year career at J&J, including leading the Office of Sustainability for our Consumer business until taking on her current role. Today, her team is leaning into the intersection between human health and environmental health, working with new partners to help J&J profoundly change the trajectory of health for humanity by improving the health of our planet. 
Paulette is just one example of the many people at Johnson & Johnson who embody our collective drive to make sustainability a priority. It's embedded in Our Credo, and it's built into our DNA—working toward creating a healthy future for people, our communities and the planet.
With an evolving business environment and increasing stakeholder expectations, we will continue to improve our sustainability practices and help make the world a better place. I'd also love to hear what personally inspires you to drive global impact and sustainability. 
More From Johnson & Johnson
Friday, December 18, 2020 - 10:40am
Wednesday, December 16, 2020 - 11:35am
Monday, December 14, 2020 - 1:35pm
Videos from Johnson & Johnson