Gildan Opens "Rio Market" for Employees at Their Rio Nance Complex in Honduras
Gildan Opens "Rio Market" for Employees at Their Rio Nance Complex in Honduras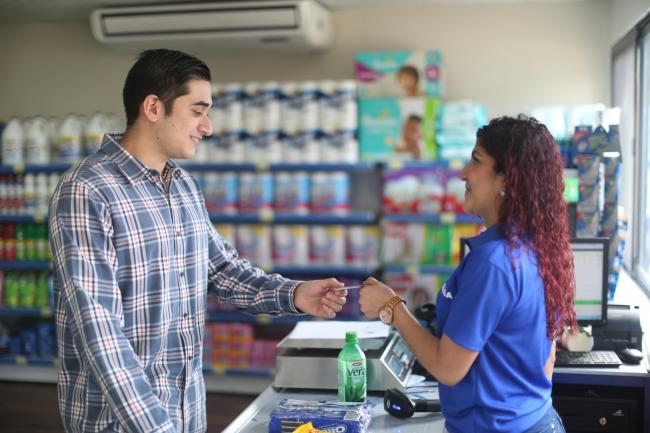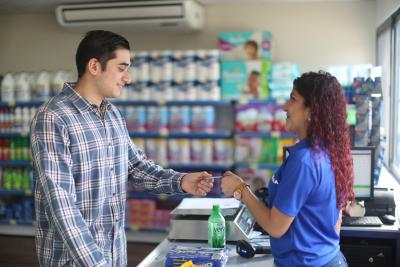 tweet me:
Gildan launches new onsite supermarket with items at discounted prices for 8,500 workers in Honduras @gildancorp http://bit.ly/2Dm7UP9
Monday, January 21, 2019 - 8:00am
Gildan has launched a new onsite supermarket for its employees, offering non-perishable food, household essentials and personal care items at discounted prices for 8,500 workers located at the complex.    
The one-stop shop is convenient for employees who work at the Rio Nance complex allowing them to purchase items conveniently through a variety of payment methods, including payroll deduction which provides interest-free credit. Alternatively, they can order goods through a form available at their facility and have items delivered directly to their workplace.
Pleased by the response to the store opening, Mike Albright, Gildan's vice president of human resources talks about the impact this has had at the Rio Nance complex. "Everyone is excited about the prospect of being able to shop for discounted staples onsite," he said. "This initiative was designed to help employees save time and money, further contributing to Gildan's status as an employer of choice in the region."
Leveraging its large scale and longstanding relationships with other major brands in the area, Gildan worked with the local Credit Union (COMEGA) to be able to provide lower pricing for its employees. Emphasizing more sustainable products and supply chains, the program exclusively uses local suppliers, creating further economic benefits for the community as well as reducing transportation costs and associated environmental impacts.
More From Gildan Activewear
Monday, April 19, 2021 - 8:00am
Wednesday, March 24, 2021 - 8:00am
Monday, March 22, 2021 - 9:15am