Final Week to Save 20% on Registration for IWD 2018!
Final Week to Save 20% on Registration for IWD 2018!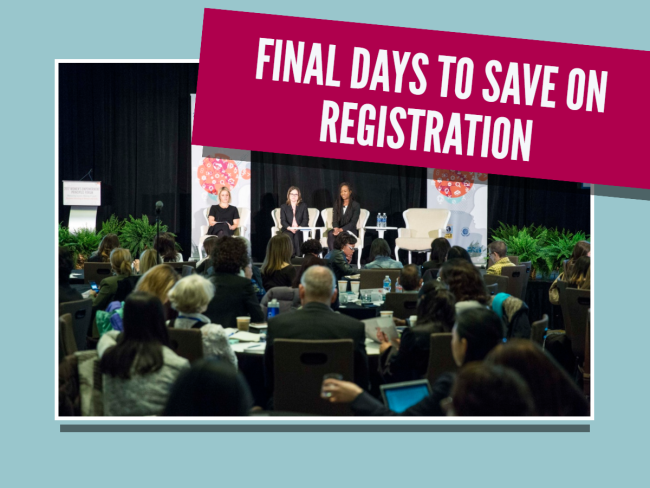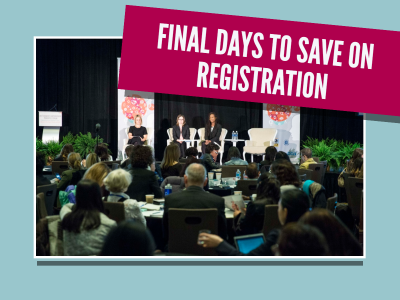 tweet me:
Join us in DC for International Women's Day! Register by Friday to save 20% on your registration for Partner With Purpose https://goo.gl/mntgge #USCCFWomen
Monday, January 29, 2018 - 6:15pm
Early Bird rates for the 2018 International Women's Day Forum end this Friday, February 2! Register today and get 20% off your ticket price. Click here to learn more.
Join more than 300 private and public stakeholders March 6—7 in Washington, D.C. to discuss how together, through combining resources, skills, and expertise, we can achieve greater sustainability and impact. Gender equality is in reach, but it can only be realized through collaboration.  
We're confirming new speakers every day, to include:
Carly Fiorina, Founder and Chairman, Unlocking Potential Foundation
Lisa Wang, Founder and CEO, SheWorx
Anne Doyle, Author, Global Speaker, Journalist, Change Agent
Sarah Middleton, Senior Vice President, Global Corporate Citizenship, PIMCO; Executive Director of the PIMCO Foundation
Bob Moritz, Global Chairman and Senior Partner, PwC
Patsy Doerr, Global Head, Corporate Responsibility, Sustainability and Inclusion, Thomson Reuters
Henriette Kolb, Head, Gender Secretariat, International Finance Corporation
Jenny Abramson, Founder and Managing Partner, Rethink Impact
Kate Wilson, CEO, Digital Impact Alliance (DIAL), UN Foundation
So, what are you waiting for? Join the U.S. Chamber of Commerce Foundation and the U.S. Department of State for the eighth International Women's Day Forum, Partner With Purpose: Business for Gender Equality. 
Early Bird rates end this Friday, so click here to save today!
More From USCCF Corporate Citizenship Center
Monday, May 14, 2018 - 9:00am
Tuesday, May 1, 2018 - 2:15pm
Thursday, April 19, 2018 - 12:30pm