Dow Leadership in Action
Dow Leadership in Action
Pro Bono Team Brings Safe Drinking Water to 50 Homes in Cebu, Philippines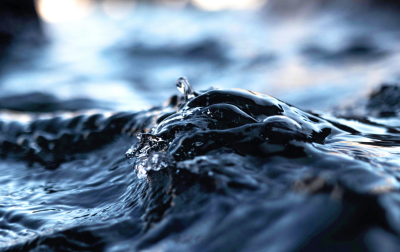 tweet me:
.@dowchemical #Leadership in Action program celebrates with the community: #water success in Cebu, #Philippines. Read: https://bit.ly/2HBxoLf via @PYXERAGlobal @dowcorps @robvallentine @ghfpii #globalprobono #CSR
Thursday, May 3, 2018 - 1:30pm
In 2016, The Dow Chemical Company deployed 40 employees from across the globe to Cebu, Philippines as part of the company's signature skills-based volunteer program, Leadership in Action. The Dow employees collaborated on six different projects as pro bono consultants for local government and non-governmental organizations (NGOs) to address local challenges. Now, two years later, one of the more comprehensive projects—to increase access to sufficient, affordable, and safe water to 50 households of Sitio Kabatbatan in the Buhisan Watershed—has been successfully completed and was turned over to the local community on March 9.
The original Leadership in Action project team comprised six members—Lotheronie (Teenie) Raby, Jack Chen, Lisa Malik, Marta Feliu Pamies, Arthur Bremski, Ayush Bafna, and Arda Ozkaynak—each of whom worked with the Philippine Business for Social Progress (PBSP), the largest corporate-led social development foundation in the country, to create a sustainable water system design that would provide equitable access to safe drinking water for local families. The water was intended for household consumption and to boost ornamental plant production, which forms the basis of local residents' livelihood. To bring the innovative design to fruition, the Aboitiz Group, a leading conglomerate in Cebu, represented by Jose Antonio Aboitiz, funded the construction of the water system as well as a sustainability training in August 2017.
"Dow is proud to select our best and brightest leaders to address real-world challenges in the fast-growing Philippines. The success of this project means as much to the community as to Dow, knowing that our people and technologies have brought about a great improvement in people's lives," said Bobby Batungbacal, Country Manager of Dow Philippines. "This leadership development program allows our people to demonstrate the best of their expertise, regardless of what they do at Dow, collaborate with people from different backgrounds, and at the same time experience the Philippines."
More From PYXERA Global
Tuesday, June 2, 2020 - 2:00pm
Tuesday, May 5, 2020 - 12:00pm
Tuesday, April 28, 2020 - 9:30am