Deloitte Employees Give Back On Impact Day
Deloitte Employees Give Back On Impact Day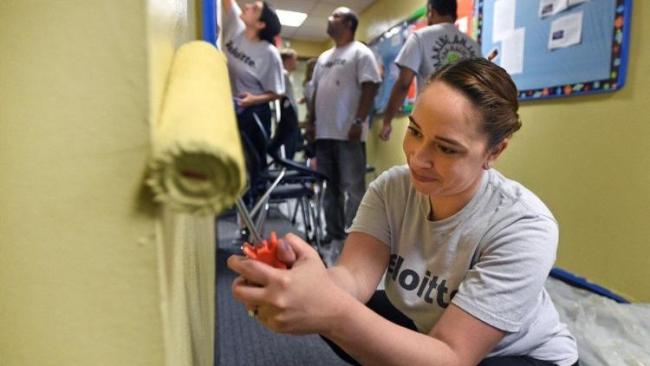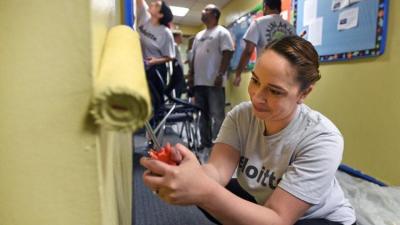 tweet me:
.@DeloitteUS employees made an #ImpactThatMatters by #volunteering at a local school as part of their 19th annual Impact Day. http://bit.ly/2JQeq5q
Wednesday, June 20, 2018 - 9:05am
by Maya Moore
Deloitte employees spent Friday out of the office, cleaning, organizing and applying fresh paint to the walls of classrooms and hallways at Covenant Preparatory School as part of their 19th annual Impact Day.
A team of 35 employees from Deloitte's Hartford office were deployed to lend their efforts at Covenant Prep. As employees eagerly waited to apply a second coat of paint, Deloitte consulting manager Akhila Geethakumari said the work had given her a huge sense of satisfaction.
"It's a privilege that we're able to take a day off work and help serve the community as a team. We love being here and we're leaving our mark," she said.
Read the full article on The Hartford Courant website.
More From Deloitte
Monday, October 7, 2019 - 11:55am
Tuesday, August 27, 2019 - 11:45am
Monday, June 10, 2019 - 11:15am