Coronavirus: Opportunity for a New Health Paradigm
Coronavirus: Opportunity for a New Health Paradigm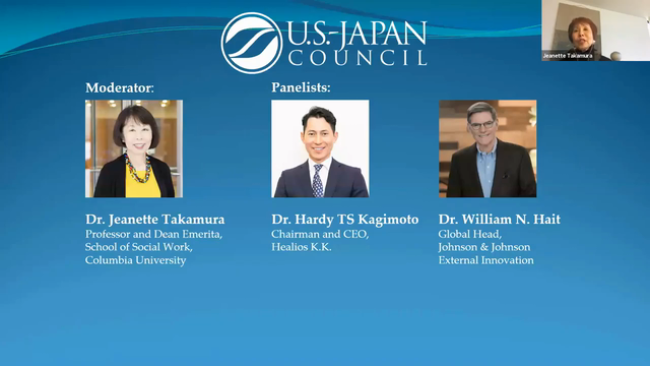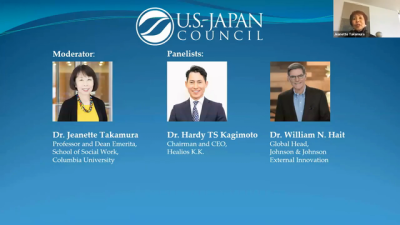 Friday, August 21, 2020 - 1:00pm
The coronavirus pandemic has humbled humanity and shed light on the fragility of the world and the health systems built to deliver care. At the same time, rapid advances in technology and medical science have shown potential new paths forward to building a healthier future.
With its rich health data and global leadership in technology, life sciences, and precision manufacturing, Japan has the capacity to play a leading role in designing a new health paradigm.
What does the future of healthcare look like in Japan and the United States? What is the latest on the search for a coronavirus vaccine and what does that mean for our collective future? In this webinar, medical experts from both countries will share their perspectives on the opportunity for Japan and the United States to seize the teaching moments presented by coronavirus to help us shape a healthier future.