A Conversation About Inclusion and Diversity With Glenn Williams
A Conversation About Inclusion and Diversity With Glenn Williams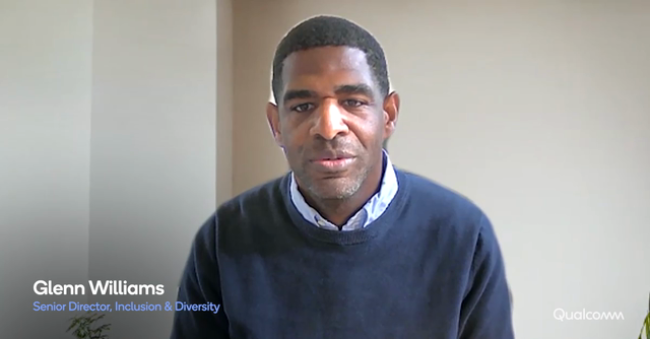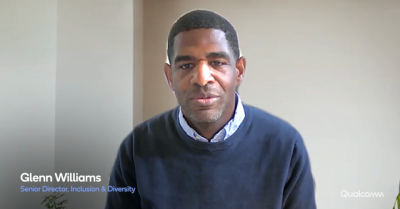 tweet me:
WATCH: @Qualcomm's Glenn Williams, Senior Director of Inclusion and Diversity, looks back at 2020 and what we can expect from the company moving forward: https://bit.ly/38LznJs
Tuesday, March 23, 2021 - 10:30am
Qualcomm has approximately 41,000 people represented by 109 nationalities working in more than 175 locations in 30 countries. Collectively, we speak 74 languages. We strive to be a community that reflects the world which we transform every day. That means working to ensure all our people have the chance to make their mark on innovation.
Learn more about Qualcomm's inclusion and diversity commitments
More From Qualcomm
Tuesday, May 18, 2021 - 2:45pm
Monday, May 17, 2021 - 9:00am
Friday, May 14, 2021 - 11:00am