Companies Are Making Progress on Human Rights, Expert Says
Companies Are Making Progress on Human Rights, Expert Says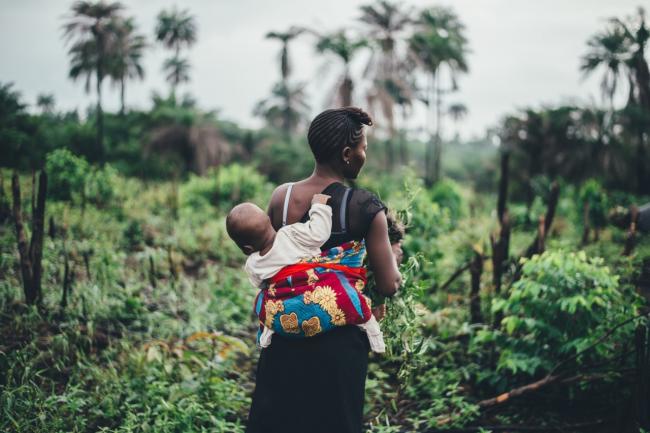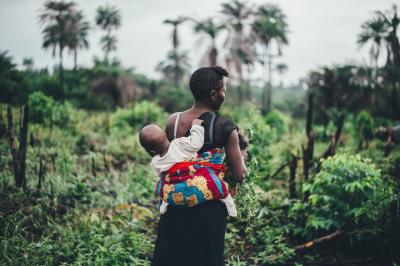 tweet me:
.@FarisNatour examines the impact of the U.N. Guiding Principals in an interview with @TriplePundit: "Today we are seeing companies investing in human rights, which we did not see before" http://bit.ly/2PDIYcg
Friday, December 20, 2019 - 9:05am
It's hard to believe it has been nearly a decade since the United Nations Human Rights Council unanimously endorsed the Guiding Principles on Business and Human Rights, which today are considered the authoritative global standard.
The U.N. Guiding Principles made clear for the first time that all companies have a responsibility to respect human rights. They call on companies to put in place due diligence processes to mitigate negative human rights impacts, address impacts where they occur, and publicly report on their performance. They also emphasize that a company's responsibility applies not only to its own operations, but also to business relationships across the value chain.
TriplePundit was curious about the impact of the guidelines and turned to an expert, Faris Natour. Natour is co-founder of the sustainability and human rights consulting firm Article One and leads the Human Rights and Business Initiative at the Center for Responsible Business at the University of California, Berkeley. For him, the U.N. Guiding Principles were a game-changer.
"They have had tremendous impact on business," he told TriplePundit, "with many companies making significant progress in adopting the standards and strengthening their due diligence processes, including their responsible sourcing processes."
"Today we are seeing companies investing in human rights, which we did not see before. For example, companies have created human rights departments—Pepsi has even appointed a Chief Human Rights Officer."
Leading companies are digging deeper into their supply chains, where human rights risks are greatest, Natour said. "In the past, companies focused on where they had the most leverage—typically their tier-one direct suppliers. Now, they are going further down to where raw materials are sourced or resources are extracted to tier-three subcontractors, and they are directly engaging in a meaningful way with rights holders, the workers on the ground."
What good looks like
The nonprofit Corporate Human Rights Benchmark (CHRB), which rates 100 of the largest listed companies against the U.N. Guiding Principles, also observed notable changes at some major multinationals.
Seventy-five percent of analyzed companies improved their scores since 2017, with "top movers" including Danone, Heineken, Kellogg and PepsiCo, according to CHRB's latest benchmark.
As Natour indicated, more companies are going directly to where risk assessments identify the greatest threat of human rights violations. Perennial leaders from the CHRB list include Adidas, Unilever and Marks & Spencer. We've also seen companies including HP and Levi-Strauss hone in on ways to protect and invest in supply chain workers' rights.
Another best practice is going beyond due diligence to set—and meet—voluntary targets on human rights.
Philip Morris International (PMI) has committed to eliminate child labor from its tobacco supply chain by 2025. After creating the Agricultural Labor Practices (ALP) program in 2011 to address child labor, PMI worked with Verité, a leading NGO in supply chain sustainability, to implement the program among its 350,000 farmers. The company and its suppliers also hired 2,600 field technicians to train farmers and workers on the ALP program, raising awareness about both their rights and their responsibilities and monitoring for compliance. In 2018, PMI and its suppliers monitored 88 percent of its farmers, identifying about 4,500 cases of child labor.
To address them, the company uses root-cause analysis to understand what is driving the situation on a particular farm. For example, when poverty forces children to help in the field, PMI and its partners work with farmers to improve yields or identify other income-generating work, allowing them to hire workers and cover school costs for their children. "We want to solve the issue—not  just for that growing season, but once and for all," said Anna Kletsidou, lead of social sustainability and human rights at PMI.
The road ahead
Despite progress from highly visible multinational companies, there are still headwinds. Though the CHRB's latest ranking shows incremental improvement across the board, the majority of companies still underperform against the U.N. Guiding Principles.
Natour also points to small and medium enterprises that need to be brought into the discussion, as well as the increasing reach of artificial intelligence (AI) and automation. 
"Every company now is a tech company in some way," Natour explained. "And we are seeing companies starting to realize the privacy and other issues that come with technology." He cites AI risks related to facial recognition and data mining in the retail sector, as well as the impact on jobs being replaced by automation in the transportation and agricultural sectors: "Getting ready for these issues is critical."
The U.N. Guiding Principles provide the road map. The rest is up to industry, together with partners, to understand the emerging risks and work to mitigate them.
More From TriplePundit
Wednesday, July 22, 2020 - 9:05am
Thursday, July 9, 2020 - 10:10am
Monday, June 22, 2020 - 10:00am