Community Engagement Q&A with Brent Bergeron, EVP, Corporate Affairs & Sustainability
Community Engagement Q&A with Brent Bergeron, EVP, Corporate Affairs & Sustainability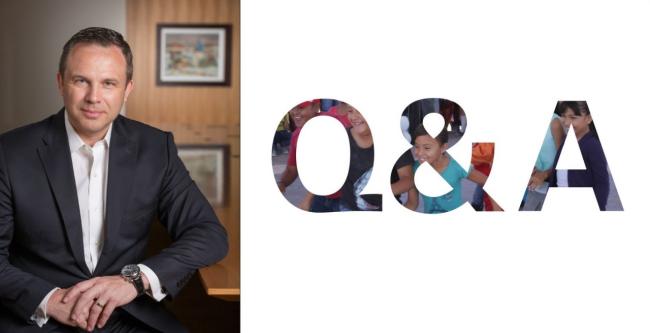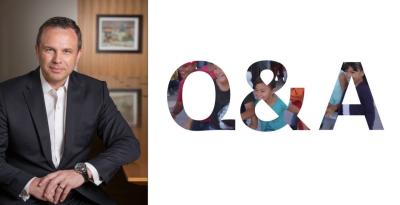 tweet me:
Brent Bergeron, Executive Vice President, Corporate Affairs and Sustainability at Goldcorp, reflects on 2017's developments and initiatives, and how they are generating enduring value for and with local communities. Read all of Brent's comments here: http://bit.ly/2NRMQDg
Thursday, July 19, 2018 - 10:00am
In our 2017 Sustainability Report, we demonstrate how our unwavering commitment to safe, responsible and sustainable mining underpins every facet of our business. From our initial community outreach before a mine is built to our meticulous reclamation and rehabilitation practices post-closure, we strive to build lasting, mutually-beneficial relationships, drive innovation, improve safety performance and minimize our environmental footprint. Brent Bergeron, Executive Vice President, Corporate Affairs and Sustainability, reflects on 2017's developments and initiatives, and how we are generating enduring value for and with local communities.
Looking back on 2017, what were some of the main accomplishments and highlights for the Corporate Affairs and Sustainability function that come to mind?
There were numerous highlights during the year, but one area that we're particularly proud of is the leadership role Goldcorp played as a catalyst for positive change in the global mining industry. Our involvement with the International Council on Mining & Metals (ICMM) and the Mining Association of Canada (MAC) facilitated this achievement. We worked closely with MAC on the evolution of its Toward Sustainable Mining initiative (TSM), and we were instrumental in encouraging the adoption of TSM by the Mining Association of Argentina.
At Marlin in Guatemala, which ceased production in May 2017, we worked closely with local communities to ensure the region would continue to benefit long after mine closure. This included constructing an award-winning flood protection spillway, building miles of paved roads, strengthening education programming and providing clean water for communities. The Marlin mine reclamation work is complete, but we will be on site for the next ten years, monitoring reclaimed areas and providing any required maintenance.
What were some of the challenges in 2017? What did the company learn from them?
In early 2017, our Coffee project team submitted a project proposal to the Yukon Environmental and Socio-Economic Assessment Board (YESAB), an essential step for the project to move to a full environmental assessment. Following the submission, YESAB notified us that we had not met our obligations to adequately consult with the Tr'ondëk Hwëch'in, Selkirk First Nation and the First Nation of Na-Cho Nyäk Dun. In response, the Coffee team worked diligently to reach out to those First Nations communities, provide additional information on the project proposal and address their concerns. We submitted an updated proposal to YESAB in Q4 2017. This experience taught us a valuable lesson about the risks and implications of moving faster than the speed of trust, and we have committed to improving our engagement and consultation practices with host communities and First Nations to build lasting and mutually-beneficial relationships in our operating areas.
What are some of the long-term goals for the Sustainability and Corporate Affairs function (i.e. five/ten years from now)?
Our longer-term goals, which take us beyond 2021, revolve around leadership, partnerships, safety and innovation. Through our sustainability initiatives, we are striving to create better and safer working environments for our employees, reduce our overall carbon footprint, gain stronger societal support and approval for our projects and ultimately create value by providing lasting benefits for communities in our operating areas.
One of our primary long-term goals is to increase the level of participation by Indigenous communities in our projects through strategic partnerships. This includes working with Indigenous youth to improve their vocational and leadership skills. We are also focused on building a more inclusive workforce that genuinely reflects the population of our host communities.
Sustainability continues to gain importance among stakeholders, communities, companies and Boards. What is Goldcorp doing to ensure sustainability will provide lasting value for these groups?
At the community level, maintaining open, honest, and continuous dialogue with community leaders, residents, First Nations and others is the best way to gauge whether we are hitting the mark and meeting expectations. Infrastructure improvements, support for social programs, economic opportunities and environmental initiatives must closely dovetail with a community's goals and aspirations. Building constructive working relationships so that we can work towards achieving common goals requires a concerted effort on everyone's part.
What kind of company do you see Goldcorp being in 20 years?
We want to continue to be seen as a responsible, respected and progressive mining company – one that is welcomed into new communities. To maintain that level of trust we need to continue to challenge the status quo, moving away from traditional ways of doing business. This means continuing to integrate ground-breaking technologies into our operations to reduce energy use, minimize water consumption, improve workplace safety and increase efficiencies. We also want to strengthen ties within our host communities, building up existing partnerships with Indigenous communities, governments, NGOs, suppliers and others to generate new ideas for and approaches to environmental, economic and social sustainability.
Our success emphasizes how addressing broader societal issues is best achieved through partnership, consultation and cooperation, and illustrates our commitment to creating sustainable value. Please visit our 2017 Sustainability Report to read Brent's full Q&A.
More From
Friday, April 5, 2019 - 6:45am
Thursday, April 4, 2019 - 6:30am
Wednesday, April 3, 2019 - 6:00am