Cleaning Our Oceans Begins on Land
Cleaning Our Oceans Begins on Land
The Imperative of Tri-Sector Commitment to Eliminate Marine Debris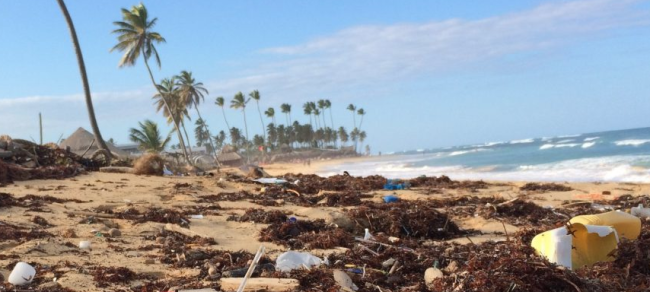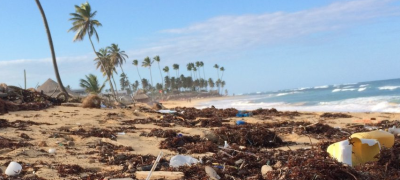 tweet me:
Did you know that on some beaches, up to 15% of the sand is actually microplastics? Read: https://bit.ly/2vVZbyc @PYXERAglobal #marinedebris #GEFlive
Friday, August 24, 2018 - 1:00pm
By: Tamta Revazishvili, Catesby Wolski, and Laura Branker
Whether beach strolling on the east coast of the United States or along Manila Bay, you can expect to see a sharp contrast between natural beauty and a spectacle of plastic waste. Sullied beaches are just one manifestation of an ecological crisis that continues to expand unabated as the hand-wringing and debate struggles to yield substantive commitments to address the waste challenge. Worldwide, 73 percent of beach litter is plastic, the ubiquitous material that benefits and harms our wellbeing in equal measures.
Our relationship with plastic is a dilemma. Today, plastic is found in everything from cars to medical devices to food packaging. While plastic chokes oceans and inflicts untold damage to marine species, it also delivers significant benefits to society.
Yet the problem goes far beyond that eye sore on your local beach. Ocean plastic kills millions of marine animals every year. Progressively breaking down into smaller fragments as the material degrades, microplastics are often mistaken for food, thereby entering the food chain. Chemicals added to plastics can be absorbed into the tissues of fish, presenting a real threat to human and wildlife health. Microplastics are found everywhere in the ocean. Even in the deepest depths, ocean residents cannot escape it. On some isolated Hawaiian beaches, it was determined that as much as 15 percent of the sand is actually grains of microplastics.
More From PYXERA Global
Friday, January 3, 2020 - 3:25pm
Friday, January 3, 2020 - 3:10pm
Monday, December 23, 2019 - 5:15pm