Celebrating His Forever Family
Celebrating His Forever Family
Children of all ages are waiting in foster care to be adopted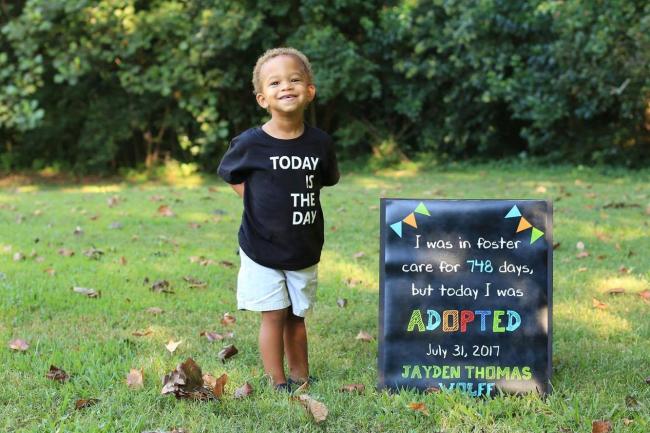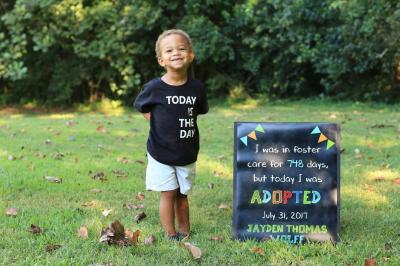 tweet me:
.@DTFA helps to find forever families for children in #fostercare. Read Jayden's #adoptionstory here http://bit.ly/2vGEEvA
Tuesday, September 19, 2017 - 10:00am
Jayden met his adoptive parents at 14 months old after being in foster care for nine months. His mom shared, "We never expected the adoption process to take as long as it did, but we would do it all over again! He was our son from the first day we met him." 
Children like Jayden wind up in foster care by no fault of their own. They are victims of their circumstances. Sometimes it is neglect, other times it is abuse, but they are removed from their biological families for their protection. Sometimes children in foster care can return to their biological families, but when a judge determines that is not possible, the parental rights of the biological family are terminated and the child is then able to be adopted.
The Dave Thomas Foundation for Adoption works to find forever families for the children most at risk of aging out of foster care and not being adopted. We work with older children, sibling groups and children with special needs. Our adoption recruiters are steadfast in their duties and use our signature child-focused recruitment model. When implemented, our model is up to three times more likely to find a permanent home for a waiting child.
Thank you so much to the families out there who have opened their hearts and homes to children in foster care and WELCOME HOME Jayden! #ItsWorthIt