Build Back Better: Turning Turmoil into a Lasting Transformation
Build Back Better: Turning Turmoil into a Lasting Transformation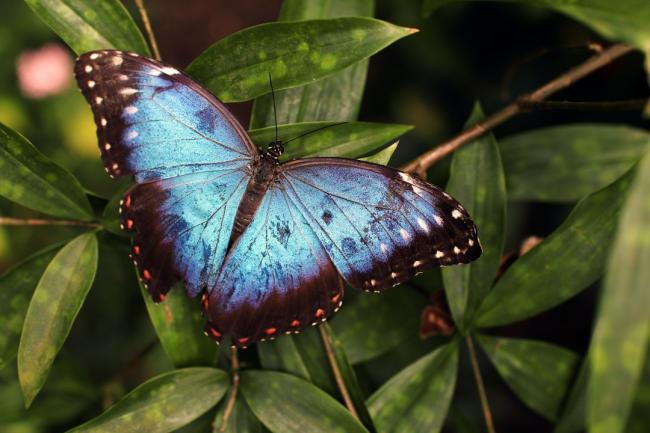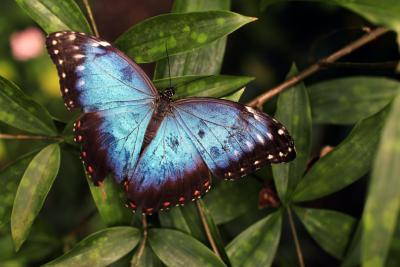 tweet me:
Build Back Better: Turning Turmoil into a Lasting Transformation https://bit.ly/2MMuowE @vmware @PGelsinger
Thursday, June 11, 2020 - 4:20pm
NEWSROOM: VMware
CONTENT: Blog
As we navigate through month six of the COVID-19 pandemic, we're experiencing its impact on many levels – physically, emotionally, financially, spiritually. The sheer scale and reach of the pandemic creates paradoxes that we're all wrestling to understand.
Case in point: In our local communities it's heartening to see the outpouring of generosity and support, driven by a sense of solidarity and shared responsibility…and yet anger and political discord continue to rise. Daily life resembles a dynamic war-zone for many essential workers…and yet for many home-bound families one day seems to blend into the next. Every week we're riding an emotional roller-coaster of positive news followed by discouraging news. We're grappling with terror vs. tedium. Hope vs. doubt. Fear vs. faith.
Historians will look back on 2020 as a time when the best of humanity shone bright, just as we laid bare some of the harshest realities that divide us.
Build Back Better
Here's another paradox at play: In periods of turmoil, low-income families and communities suffer the worst consequences, and that is certainly the case right now. And yet this turbulent disruption also gives us a rare opportunity to address some of the systemic inequalities that have been widening the gap between rich and poor for decades.
In 2016, the United Nations launched an initiative they call "Build Back Better" focused on helping communities hit by natural disasters like earthquakes and tsunamis. Their philosophy in a nutshell: Seize the moment after a disaster by using the recovery to "revitalize livelihoods, economies and the environment."
Build Back Better captures perfectly our collective responsibility right now. We must use this defining moment to drive structural, permanent changes that open up opportunity by leveling the playing field in critical areas. Now is our time to challenge old assumptions and to shape an inclusive recovery that matches the scale of the crisis itself.
The next question becomes, what are our core principles that unite us as we Build Back Better? I see three key strategies we need to embrace in the challenging weeks and months ahead. If we get these right, I believe we have an opportunity to turn the turmoil of this difficult time into a lasting transformation that benefits the many vs. the few.
1.   Fusing Empathy + Urgency
At our best, our actions are inspired by a powerful combination of empathy + urgency. We passionately want to help those in need, and we understand there's no time to waste. As a mantra, it's pretty simple: "Care Deeply + Act Decisively". Instead of hitting the brakes in the face of uncertainty, we're discovering that crisis-mode execution is a force to be reckoned with. We're learning we can compress timelines exponentially, accomplishing years of progress in a matter of weeks or days, as we eliminate obstacles that seemed insurmountable not long ago.
I love the example of Vanderbilt University Medical Center. Seeing an urgent need, they quickly transformed an empty parking garage into a COVID-19 screening area for their patients. Our VMware team in Nashville was proud to support this effort, providing a digital workspace that's now critical to maintaining patient safety and continuity of care.
2.   Democratizing Digital Access
In response to the pandemic, we're using the Internet as a lifeline for critical information and services. More broadly, we are permanently shifting to a more digitally connected world that shapes every aspect of how we learn, play, work, worship and live.  The upshot is that the four billion people who are not yet online (including 21 million in the U.S.) are now getting even more marginalized. While most schoolchildren quickly jumped online when their schools closed (including my grandkids), some 35% of low-income households in the U.S. still lack connectivity to complete schoolwork at home. As we Build Back Better, it's imperative that we double-down not only on building our 5G network but also reaching inner cities and rural areas. This is our opportunity to accelerate universal connectivity, including greater support for global initiatives like Internet for All. 
At the same time, millions who are already connected are now suddenly unemployed. We must seize this moment as a catalyst to democratize skills training at scale. In particular we must make digital-skills training core to the recovery, with a focus on massively expanding access to jobs of the future. As schools around the world move en masse to online learning, we have a unique opportunity to deliver targeted training to idle workers in areas like software development, cyber security, and solar-panel installation. Public/private partnerships like the VMware IT Academy are now critically important, with their focus on jump-starting careers through software training and certifications at global scale.
3.   Re-Thinking the Nature of Work|
Working from home used to be the province of knowledge workers and the affluent. But with the crisis we're re-thinking the nature of work, and new analysis estimates that roughly 37% of all U.S. jobs can plausibly be performed at home. To be clear, remote work is not a panacea, and it's not an option in hard-hit sectors like restaurants and travel. At the same time, it's enabling many businesses to continue and even thrive. 
We will remember this as a watershed moment when flexible, distributed work went mainstream globally, and it's delivering benefits that will stay with us: Improved quality of life for workers commuting less from more affordable locations, a reduction in carbon footprint, and greater access to diverse and dispersed talent across the nation and around the world.
Build Back Better for the Next Generation
A focused and broad effort to Build Back Better is neither simple nor easy. It requires grit and determination, against a backdrop of a volatile health crisis and an economic recession. I've spoken with a number of students recently whose young lives have been completely disrupted. They are remarkably clear-eyed about the historically uncertain future they're heading into. We owe it to them to act with empathy + urgency right now. I firmly believe it's within our power to transform the turmoil of this challenging time into a recovery that creates opportunity for those who need it most.
More From VMware
Friday, March 26, 2021 - 9:15am
Thursday, March 25, 2021 - 9:30am
Tuesday, March 23, 2021 - 9:30am