Bringing CSR at Alexion to Life
Bringing CSR at Alexion to Life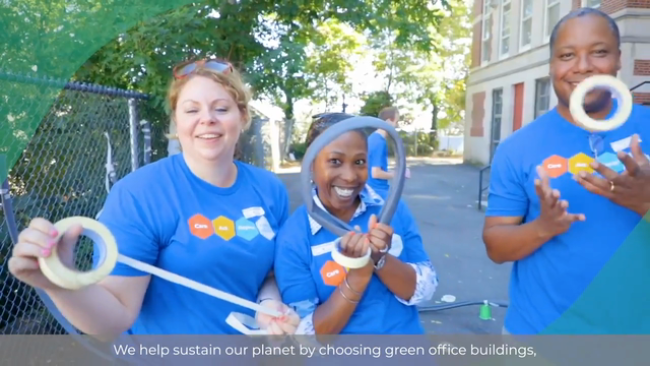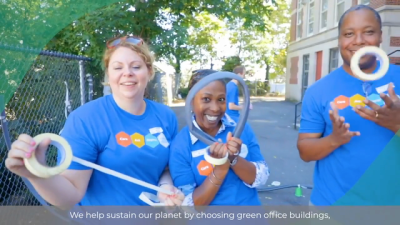 Wednesday, October 21, 2020 - 10:00am
At Alexion, Corporate Social Responsibility (CSR) is an inherent part of everything we do and fundamental to helping us become the leader in rare disease. CSR is a guide to finding value in the actions we take each day as we work toward our mission of transforming the lives of people affected by rare diseases and devastating conditions.
Our commitment to being a responsible corporate citizen is demonstrated through our CSR-STAR platform – a framework that supports our mission while creating value for all our stakeholders. The word 'STAR' is a tribute to our Guiding Star - people living with rare diseases and devastating conditions - and an acronym to describe the principles we aim to achieve:
SERVE Communities and Sustain Our Planet: At Alexion, among the ways we are working toward a brighter future is by supporting strong communities and a healthy environment.  We invest in our communities and shared planet in support of those who depend on us today and for generations that follow.
TRANSFORM Patient Lives: Patients are our inspiration and our Guiding Star and the driving force behind our pursuit of brighter futures for all our stakeholders. Every day we urgently seek to understand the patient journey, find answers, and collaborate to deliver medicines that change lives.
ADVANCE Our People and Our Company: We aim to attract talent at Alexion that are inspired by our mission. Together, we are building the most rewarding company to work for, where people find meaningful and fulfilling work, are valued and feel a sense of belonging. Diversity of backgrounds and ideas is encouraged and our people are empowered to make a difference.
REDEFINE What it Means to Live with a Rare Disease: We are driven to help people fight rare diseases and devastating conditions beyond the delivery of medicine. We work to improve healthcare through advanced diagnostics and innovative services.
Each of these principles are built on a foundation of ethics and compliance and rooted in our values – Serve Patients, Innovate for Solutions, Empower People, Act with Integrity – and embedded in our culture. The CSR-STAR platform serves as a tangible way to live our values and strengthen our culture at Alexion as we work to transform the lives of the patients we serve and the communities in which we live and work.
To learn more about Alexion's commitment to corporate social responsibility, our areas of focus and the work we've accomplished to date, read our 2019 Corporate Social Responsibility Report. 
More From Alexion Pharmaceuticals
Wednesday, May 5, 2021 - 8:10am
Wednesday, April 28, 2021 - 3:00pm
Monday, March 29, 2021 - 1:05pm