Breaking the Gridlock on Human Trafficking
Breaking the Gridlock on Human Trafficking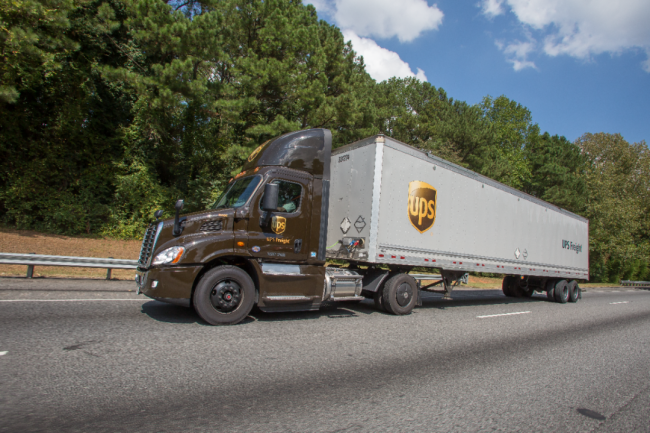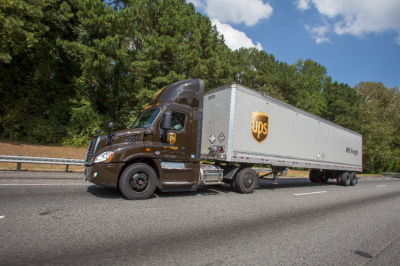 tweet me:
#DYK that human trafficking affects more than 20 million people globally? With drivers on the road in communities every day, @UPS is training employees to recognize and report this crime often hidden in plain sight: http://bit.ly/2Uxef3M
Wednesday, May 8, 2019 - 2:45pm
Human trafficking affects hundreds of thousands of people in the U.S. and more than 20 million people globally — yet the crime is often hidden in plain sight. Many traffickers strategically target locations along the nation's highways, which means that the logistics industry is uniquely situated to help identify and stop the practice. As a global transportation leader that can make a difference in the communities where we live and work, UPS has stepped up its efforts to address human trafficking through stronger policies, employee awareness initiatives, and strategic philanthropic partnerships.
The best chance of making a difference comes from helping law enforcement identify purchasers and victims to curb the illicit demand. UPS has proudly joined forces with
Truckers Against Trafficking
(TAT), a Colorado-based nonprofit, whose mission is to saturate trucking and related industries with educational materials and to equip drivers on how to recognize the signs of trafficking.
Following a pilot project between TAT and UPS Freight, we expanded TAT training to all U.S. driving operations, including delivery providers and semitractor-trailer drivers. Now, more than 90,000 UPSers can spot signs of human trafficking and have access to an anonymous help line where they can report suspicious activity they encounter while on the job. UPS also supports TAT with quarterly in-kind transportation of TAT's Freedom Drivers Project, which uses a tractor equipped with educational resources to serve as a mobile educational exhibit on human trafficking. The mobile museum has welcomed more than 20,000 people since its debut.
Partnering for Solutions
UPS is also taking its efforts to the skies, partnering with the Department of Homeland Security's Blue Campaign to educate UPS pilots and airline crew who may be in a position to spot human trafficking in airports and while traveling on commercial flights. In addition, two panel discussions on human trafficking held at UPS's corporate offices were very well attended, with many employees eager to volunteer their time to help address the issue.
To ensure all UPS employees, as well as our suppliers, third-party representatives, and consultants, understand our stance on human trafficking, we strengthened our Anti-Trafficking in Persons Policy and published it on the compliance and ethics website for global access. This policy, which strictly prohibits the use of UPS assets or resources for any purpose that would enable the trafficking of persons, governs the UPS enterprise as a whole.
In addition to the enhanced policy and nationwide education, UPS is leveraging the power of corporate philanthropy to invest in organizations that are raising awareness and finding solutions to end this epidemic. The UPS Foundation awarded grants totaling more than $300,000 to six partner organizations, such as Leadership Conference Education Fund and Alliance Anti Traffic, to combat human trafficking. This included $150,000 to United Way Worldwide's Center on Human Trafficking & Slavery to build an anti-trafficking curriculum for local agencies. UPS is proud to harness the power of publicprivate partnerships to address this important issue.
More From UPS
Tuesday, November 24, 2020 - 1:30pm
Monday, November 23, 2020 - 12:30pm
Monday, November 23, 2020 - 11:00am