Ben & Jerry's: Why Brands Taking Stands is Smart Business
Ben & Jerry's: Why Brands Taking Stands is Smart Business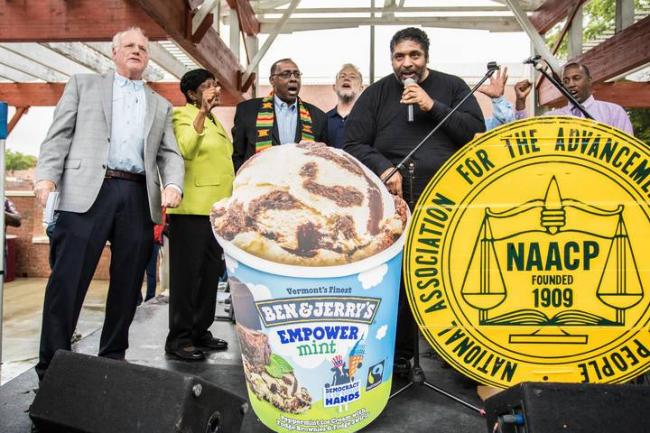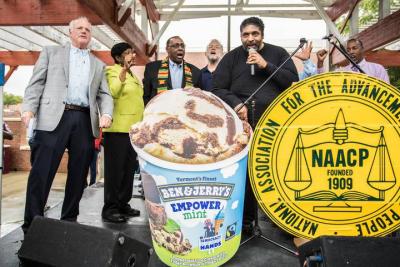 tweet me:
Ben & Jerry's: Why Brands Taking Stands is Smart Business http://bit.ly/2xVHJsT @CR_Mag #CommitForum
Thursday, September 14, 2017 - 8:05am
Few brands are as famous for their social activism than Ben & Jerry's. The Vermont ice cream maker with global revenues of more than $1.2 billion (2015) is as much known for its social conscience as for its creamy, irresistible ice cream flavors. Pick a flavor and chances are you'll walk away with more than just a good feeling in your tummy: You'll feel you're making a statement.
The carefully-chosen names of flavors like Empower Mint and Fossil Fuel ice cream help to send a message to consumers about Ben & Jerry's values. A mint ice cream with a name that subtly reminds its fans about the importance of social justice and voting rights gets attention. And so does a rich concoction of fudge dinosaurs and chocolate ribbon when it becomes a conversation starter for why Alaska's arctic wilderness shouldn't be drilled.
More From 3BL Association
Wednesday, October 4, 2017 - 1:30pm
Tuesday, September 26, 2017 - 9:00am
Tuesday, September 19, 2017 - 8:05am