Alliance Data's Commitment to Fair and Responsible Banking
Alliance Data's Commitment to Fair and Responsible Banking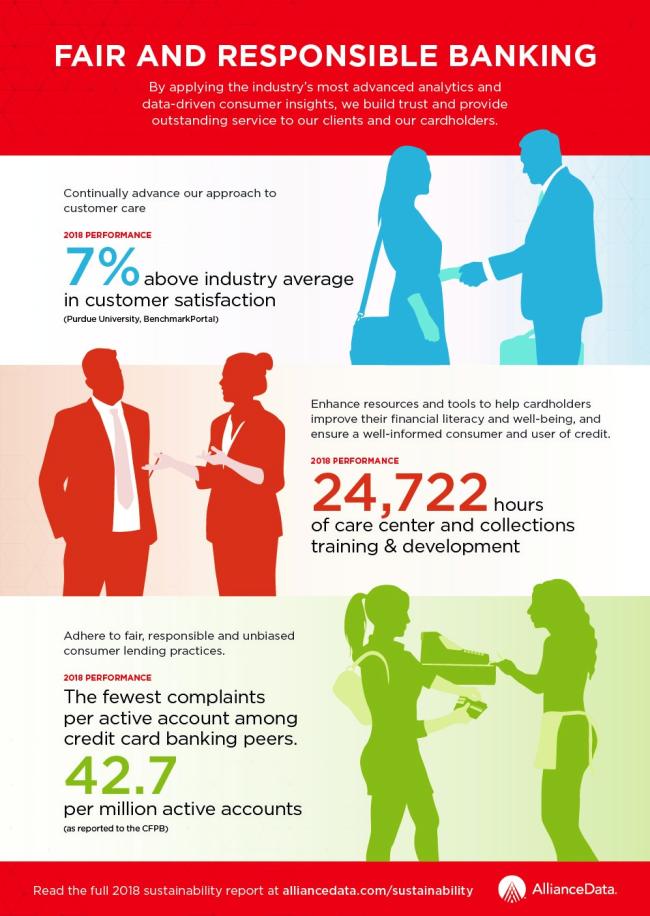 tweet me:
Fair & responsible banking is at the core of @AllianceData's mission. Learn more about their commitment to operation excellence here: http://bit.ly/2Oya6L8
Thursday, August 1, 2019 - 10:00am
We work with top companies and some of the best-known retailers to extend their brands with their customers through innovative private label, co-brand and commercial credit card programs. Behind the scenes of these programs, we are committed to building trust and providing outstanding service to our clients and our cardholders. As a leading provider of branded credit programs, fair and responsible lending is core to our cardmembers' journey with us. Our credit programs create a win-win for consumers and our clients. Check out our 2018 Sustainability Report to learn more about our commitment to operation excellence.  
More From Alliance Data
Thursday, April 16, 2020 - 8:00am
Friday, March 6, 2020 - 11:00am
Tuesday, January 28, 2020 - 8:00am