Aflac CSR Hero: Matt Loudermilk
Aflac CSR Hero: Matt Loudermilk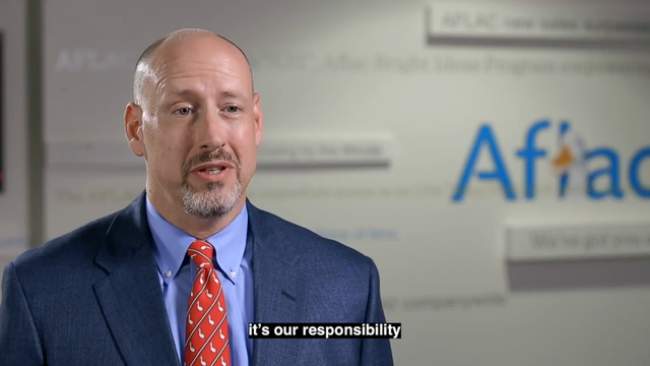 tweet me:
Meet Matt Loudermilk, @Aflac #CSR Hero who tries to embody the values the company was found upon 64 years ago. http://bit.ly/2O796tL
Tuesday, November 12, 2019 - 4:20pm
The Aflac Way is more than just a promise for CSR Hero Matt Loudermilk. It's the firm foundation of ethics upon which Aflac was built 64 years ago. That's why we're a company guided by integrity and grounded by purpose.
Purpose … with feathers. Get to know us at Aflac.com/CSR.
More From Aflac Incorporated
Thursday, April 29, 2021 - 11:00am
Tuesday, April 27, 2021 - 1:35pm
Thursday, April 22, 2021 - 11:00am