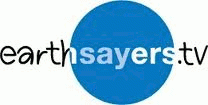 EarthSayers, LLC is growing a network of sustainability channels comprised of organizations wishing to add curated video content to their Website on an information services basis. EarthSayers.tv, our branded version of the content, and a public site, calls out over nine hundred thought leaders - business, civic, cultural leaders from all walks of life representing the pioneers, heroes, advocates, champions, and early adopters of sustainability principles and practices around the world. It is a thought leadership platform dedicated to sustainability.
Each of the nine hundred+ programs has been reviewed for relevancy and quality. Each has been categorized using a taxonomy or "Content Map" developed specifically for sustainability. We have curated special collections around champions, big challenges, places, and events and aggregate content daily from over thirty channels including TED, YouTube, Fora.tv, and blip.tv.  Through a coalition of video producers called SAM for Sustainability Action Media we produce original content by interviewing leaders and video streaming presentations at events and conferences to increase awareness and extend reach while reducing the carbon footprint of gatherings.
Our mission is to increase sustainability awareness by using our Network and the site, EarthSayers.tv, bringing the voices of sustainability to top page rankings on the elements, categories, and keywords associated with sustainability, to be in a word, ubiquitous, like Wikipedia, on major categories e.g. food production as well as keywords/phrases such as triple bottom line, consumerism, conservation, green buildings.
We are beginning the process of building out our Network and invite sustainability-related organizations with a need to educate members, subscribers and/or clients with rich, relevant content to contact Ruth Ann Barrett of EarthSayers to discuss your channel requirements.
Videos