AkzoNobel Digital Report 2016: Going beyond the numbers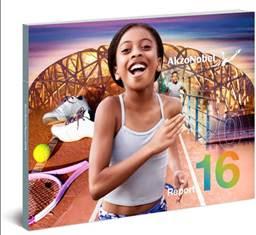 AkzoNobel's integrated Report 2016 has now been published online, including interactive elements, stories, infographics and video that show not only the company's financial results but also its environmental, human and social performance.
Highlights for Human Cities
One of the most inspiring aspects of 2016 was seeing examples of our purpose being brought to life. Our Human Cities initiative played a major role in this, underlining how we welcome our responsibility to play an important role in the communities where we operate. During 2016, more than 300 projects were launched around the world, impacting over nine million people
AkzoNobel Innovates
Our strategic focus on driving innovation to support organic growth gathered momentum. We launched a series of products, many offering major benefits in terms of their sustainability profile. Digital innovation is a major area of attention and is playing an increasingly important role in product development and how we work with customers.
Sustainability Agenda
Our sustainability agenda was brought into sharper focus as we stepped up our activities in all areas. As well as conducting a company-wide review of operational eco-efficiency, we compiled a detailed assessment of our contribution to the UN Sustainable Development Goals. This will help us accelerate progress towards our strategic sustainability ambitions. 
Videos from this campaign
Content from this campaign