Xylem Volunteers Collaborate to Protect Water Environments of South Florida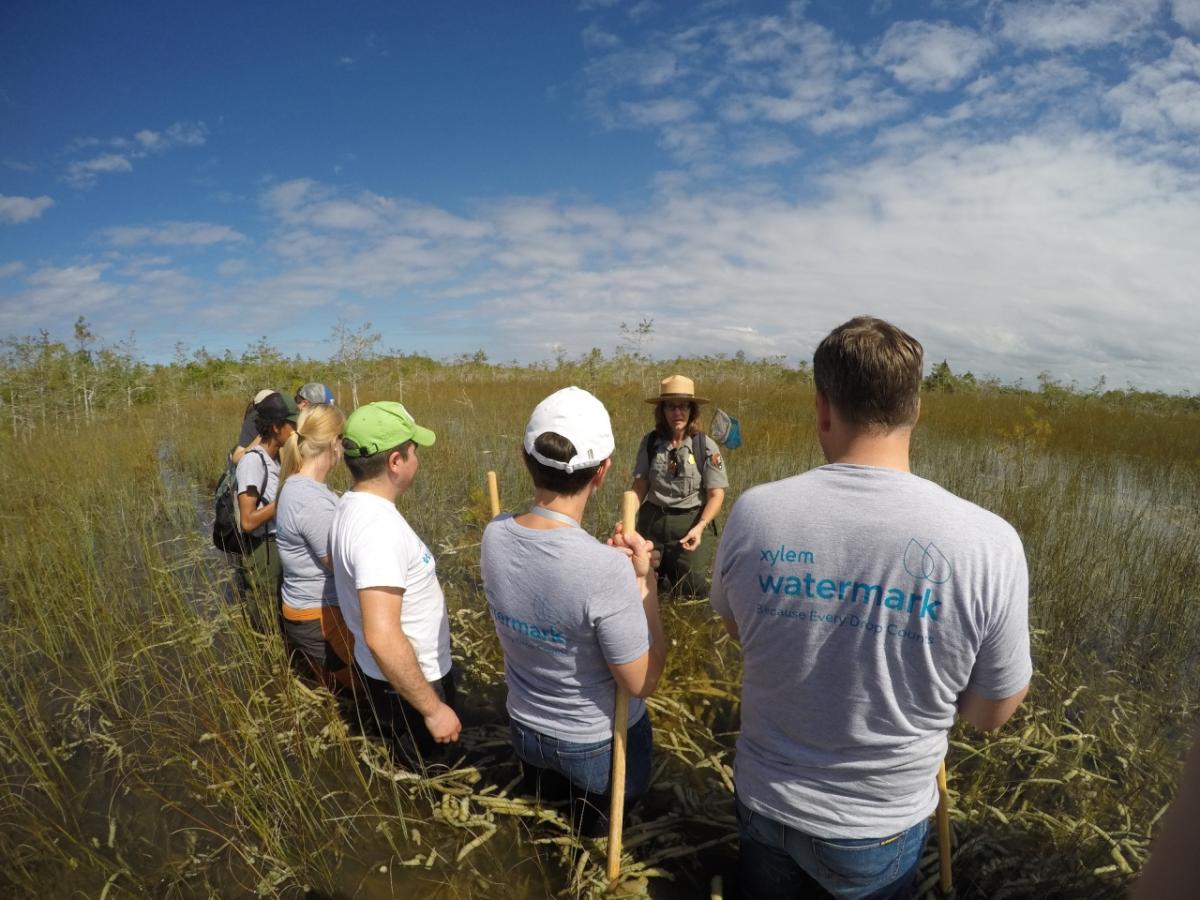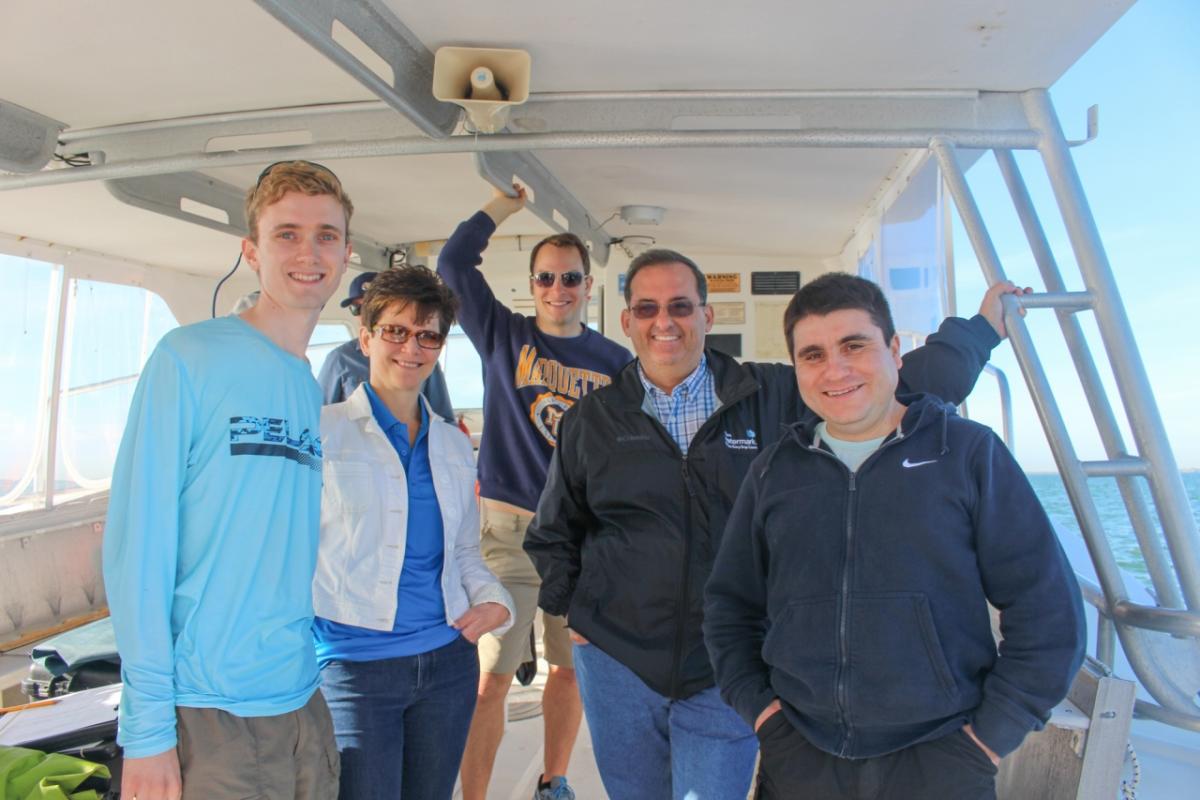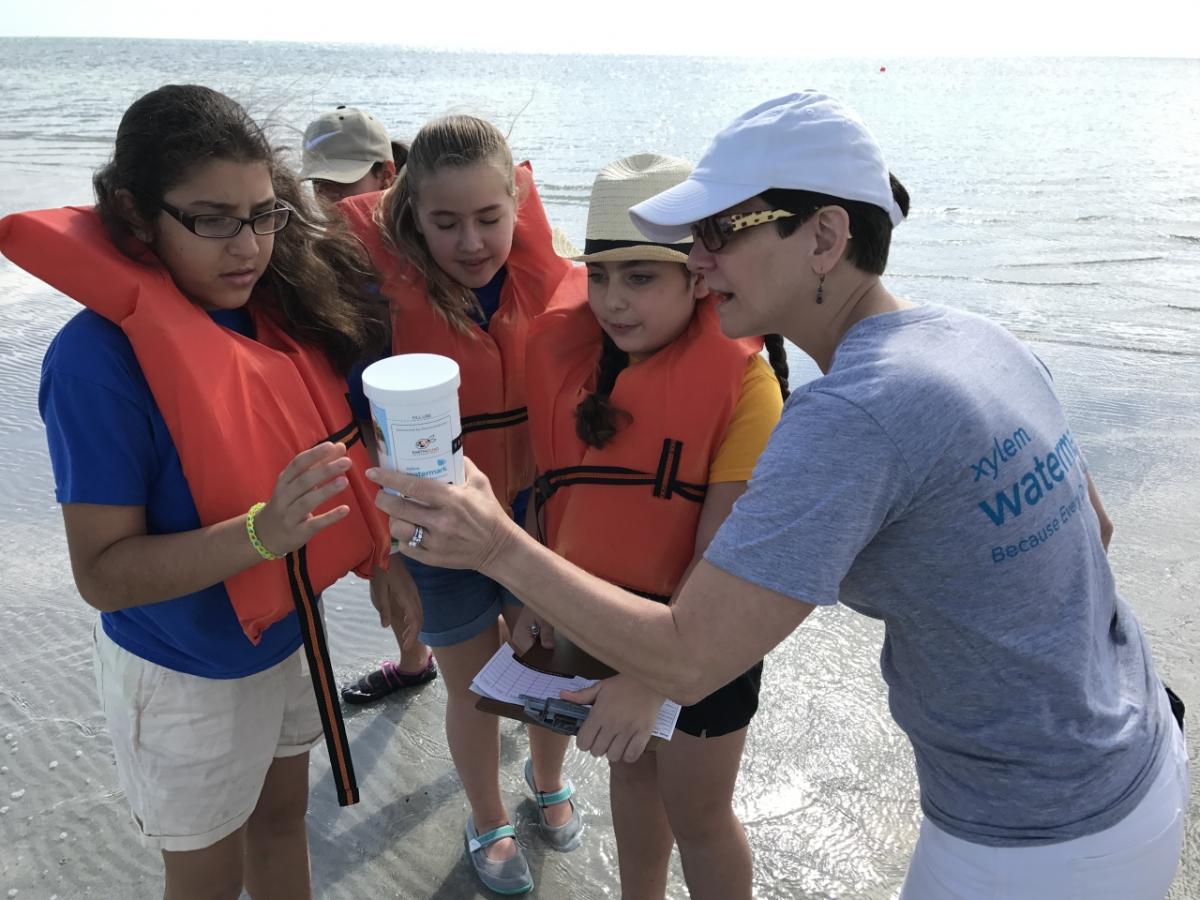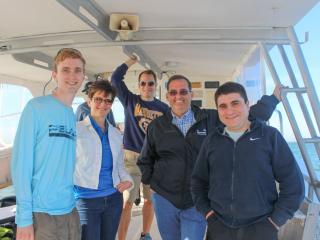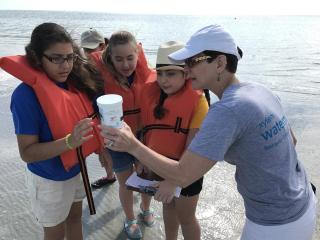 Last October, five Xylem volunteers from Chile, Germany, Sweden and the United States spent five days exploring the water environments of South Florida and collaborating with groups working to protect these unique environments. Activities were conducted in partnership with EarthEcho International, one of Xylems' global nonprofit partners, and led by EarthEcho's co-founder and President, Philippe Cousteau Jr. The programming began with a day-long shark tagging expedition with the University of Miami's shark research program, allowing the Xylem team to work alongside world renowned scientists at the University of Miami and collect critical data on local shark populations that inhabit the waters around Biscayne Bay. On the second day, the Xylem volunteers joined EarthEcho International's partners at Marjory Stoneman Douglas Biscayne Nature Center to help mentor and guide over 60 local students through the EarthEcho Water Challenge, helping them learn about water quality and the water environments off their local coast. Finally, the Xylem team conducted an expedition to Everglades National Park where they participated in a Slough Slog and nature hikes to learn about the unique habitats in this region, the challenges they face, and the solutions being implemented to protect these water resources.
About Xylem Watermark
Xylem Watermark, Xylem's corporate citizenship program, provides and protects safe water resources for many of the world's most vulnerable communities and educates individuals around the globe about water issues. This social commitment reflects Xylem's ethos of valuing the "triple bottom-line:" financial, environmental and social.  The company firmly believes in the notion of doing well by doing good, and dedicates resources to initiatives that demonstrate its commitment. 
Xylem Watermark was founded in 2008 and, with its six nonprofit partners, has provided clean water and sanitation solutions to over three million people in 25 countries. Xylem launched its first Global Month of Service in October 2016 to provide a focused time to inspire employees to get involved and bring the mission of Xylem Watermark to their communities. In 2017, Xylem Watermark launched the Make Your Mark 30 Day Challenge to engage employees in solving global and local water issues in ways about which they are passionate.
To learn more about Xylem Watermark, please visit www.xylemwatermark.com.