Xylem Employee Fundraises for Xylem Watermark by Climbing Mount Kilimanjaro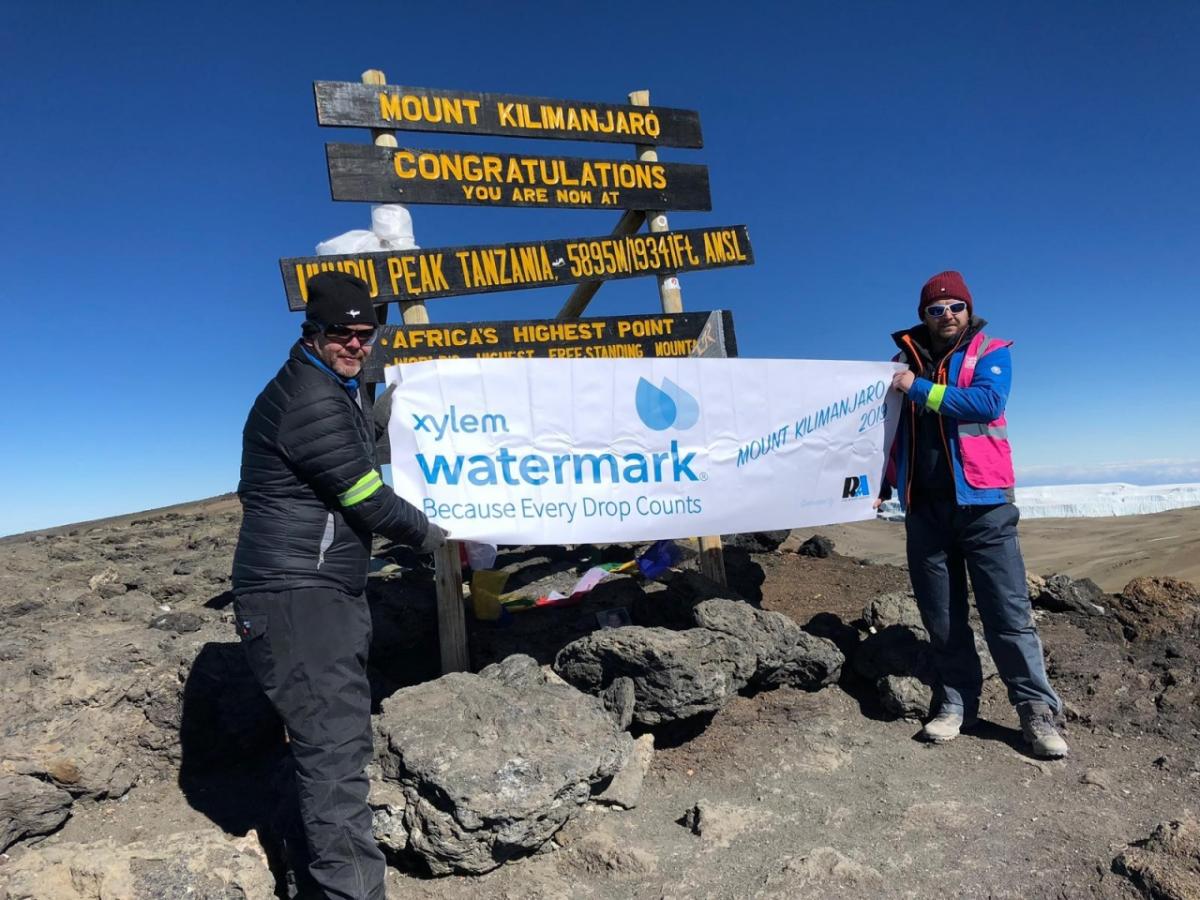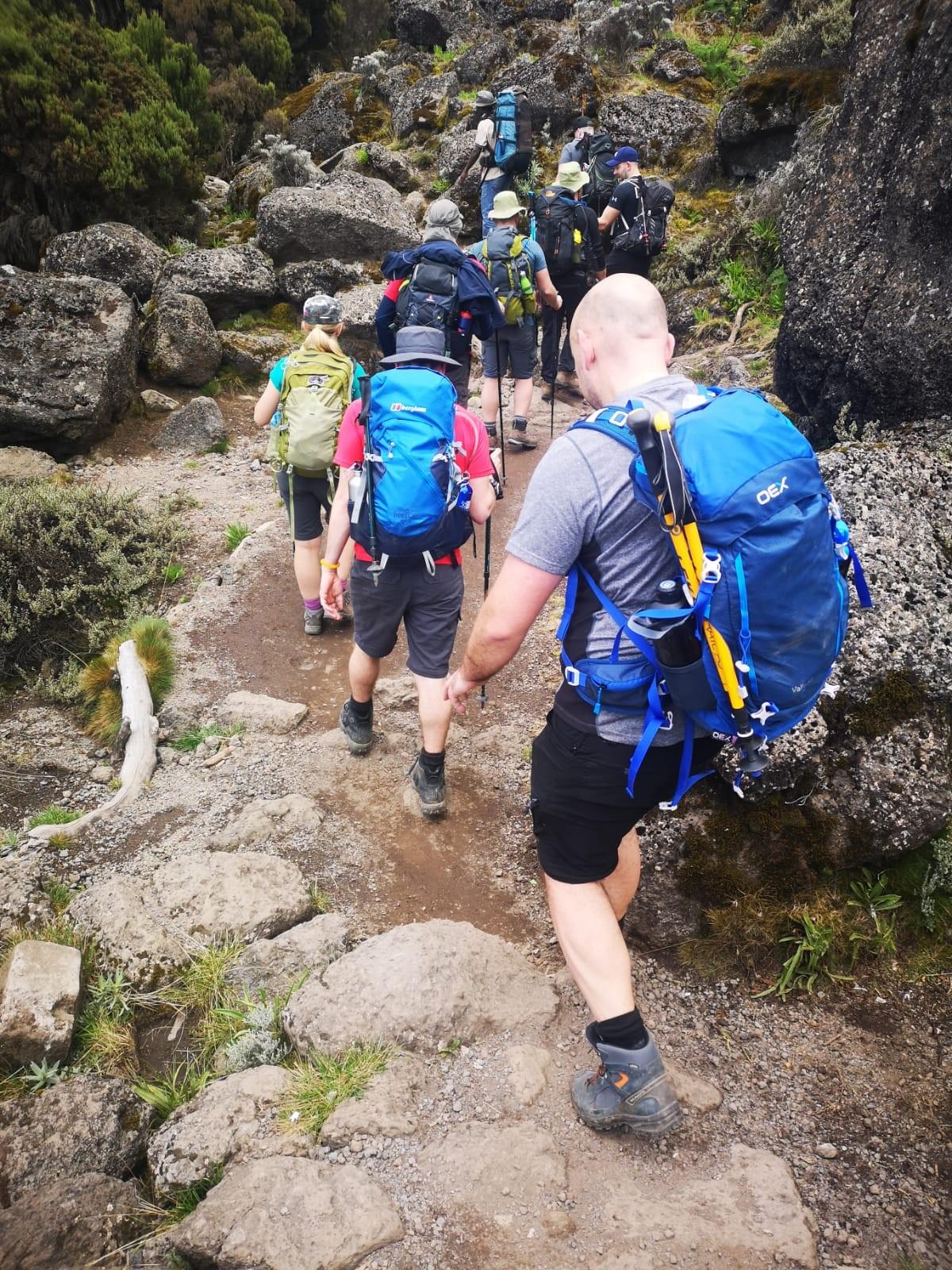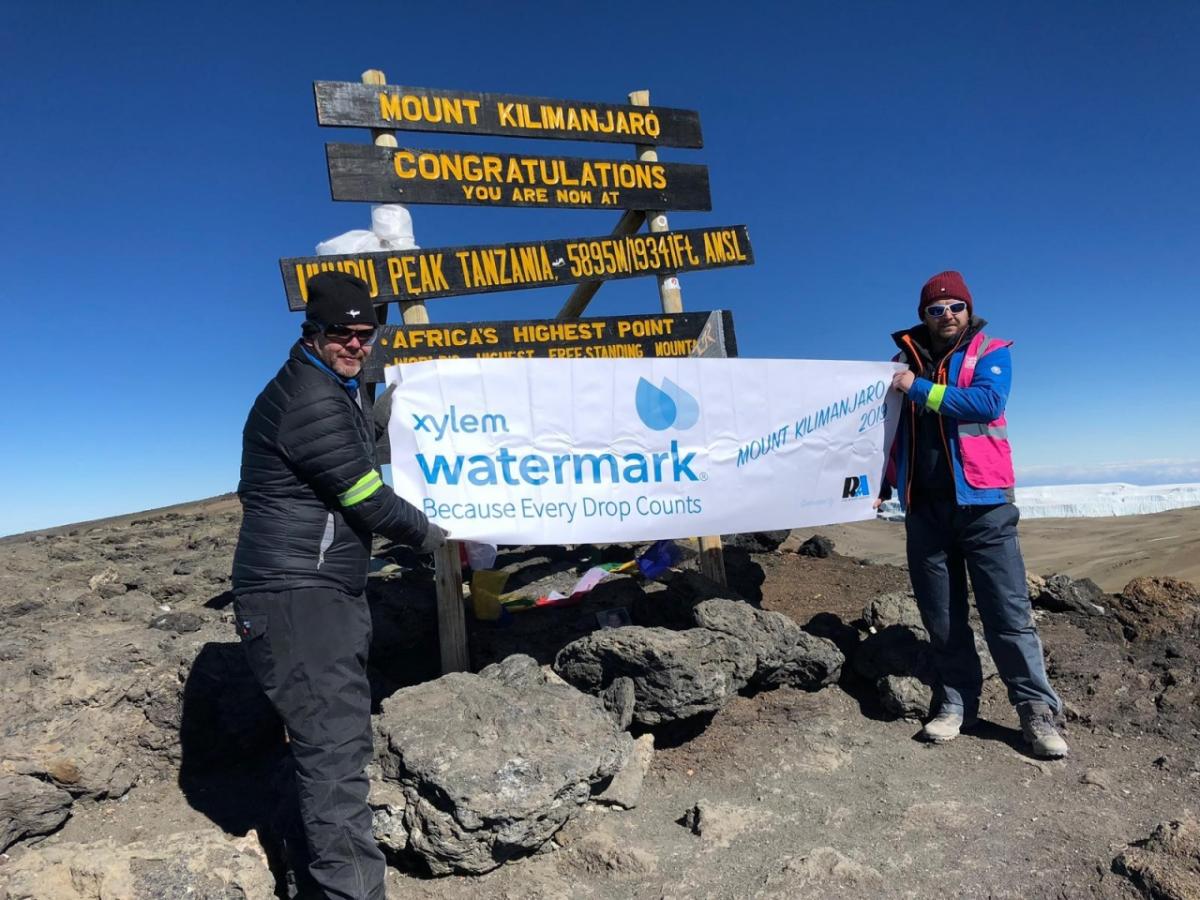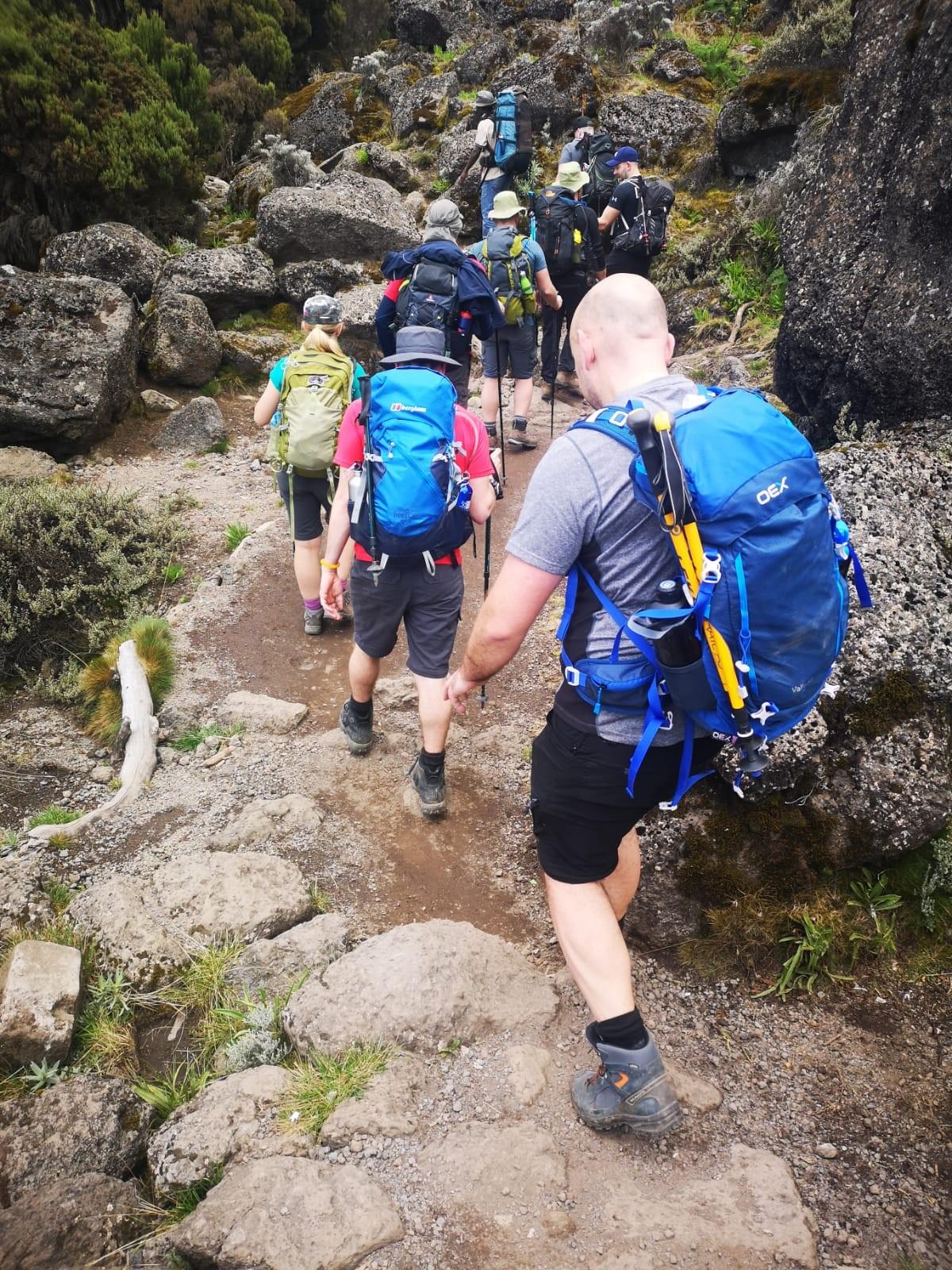 Xylem Watermark's mission—to provide and protect safe water resources for communities in need around the world, and to educate people about water issues—comes alive through the commitment of passionate Xylem employees such as Paul Raybould. On February 7th, Paul showed his dedication to solving water by traveling to Africa to climb Mount Kilimanjaro and interact with community members in the local area who lack access to clean water.
Prior to his six-day climb, Paul held a local fundraiser in which prizes were donated by local businesses to raise money for Xylem Watermark and an additional local charity. He also created an awareness campaign around the global water crisis in anticipation of his climb. Paul notes that, "during the 10-12-hour treks he learned how the surrounding community's landscape and living conditions had changed over the years," allowing him to better understand "the ongoing challenges of the local communities." To Paul, "the most memorable moments of the trip were hearing the stories of families obtaining clean drinking water in local towns and the changing landscapes. These were the only times the smiles left the faces of our local guide team."
Paul was first inspired to get involved with Xylem Watermark after learning about the work we were undertaking globally. Since then, he has been an active volunteer. In total, for the Mount Kilimanjaro climb and the fundraising and awareness building efforts that Raybould put forth around the trip, Paul Raybould completed 300 hours of service.
About Xylem Watermark
Xylem Watermark, Xylem's corporate citizenship program, provides and protects safe water resources for many of the world's most vulnerable communities and educates individuals around the globe about water issues. This social commitment reflects Xylem's ethos of valuing the "triple bottom-line:" financial, environmental and social. The company firmly believes in the notion of doing well by doing good, and dedicates resources to initiatives that demonstrate its commitment.
Xylem Watermark was founded in 2008 and, with its six nonprofit partners, has provided clean water and sanitation solutions to over three million people in 38 countries. Xylem launched its first Global Month of Service in October 2016 to provide a focused time to inspire employees to get involved and bring the mission of Xylem Watermark to their communities. In 2017, Xylem Watermark launched the Make Your Mark 30 Day Challenge to engage employees in solving global and local water issues in ways about which they are passionate.
To learn more about Xylem Watermark, please visit http://www.xylemwatermark.com.