Working To End Hunger – And Much More
Local food banks provide a win-win solution for communities by reducing both food insecurity and greenhouse gas emissions.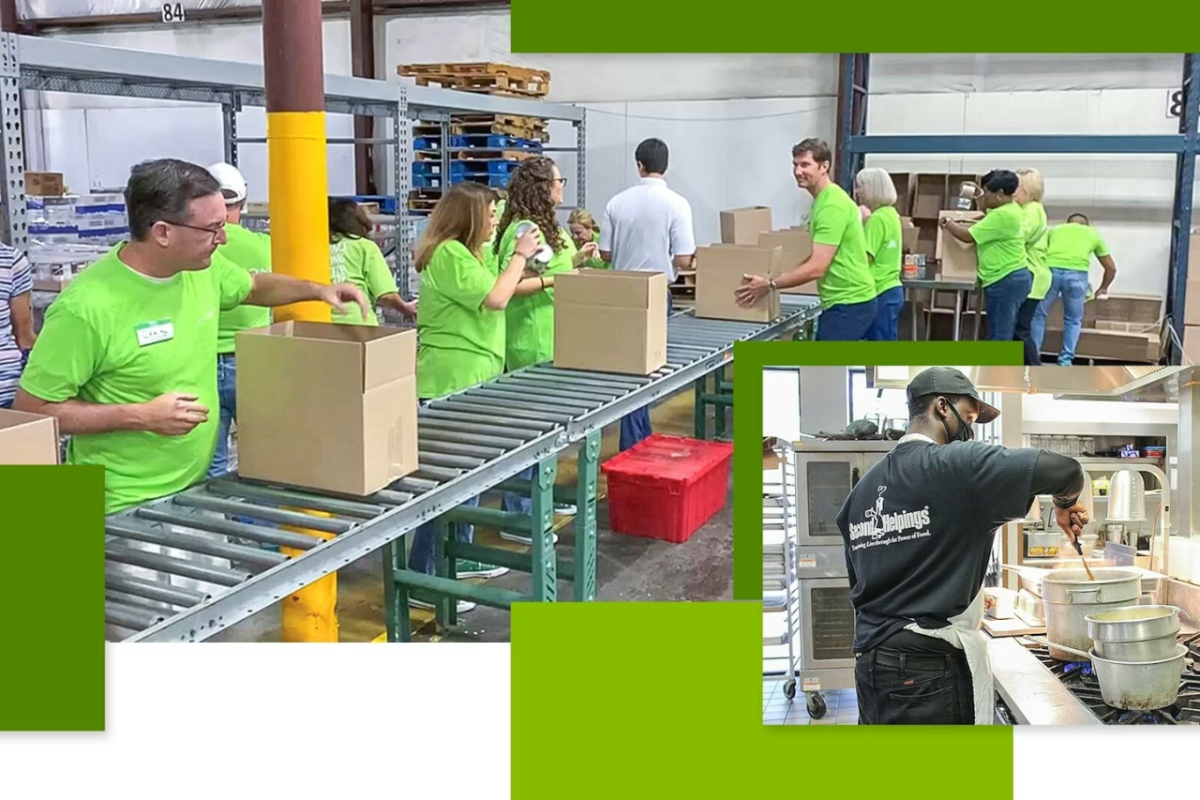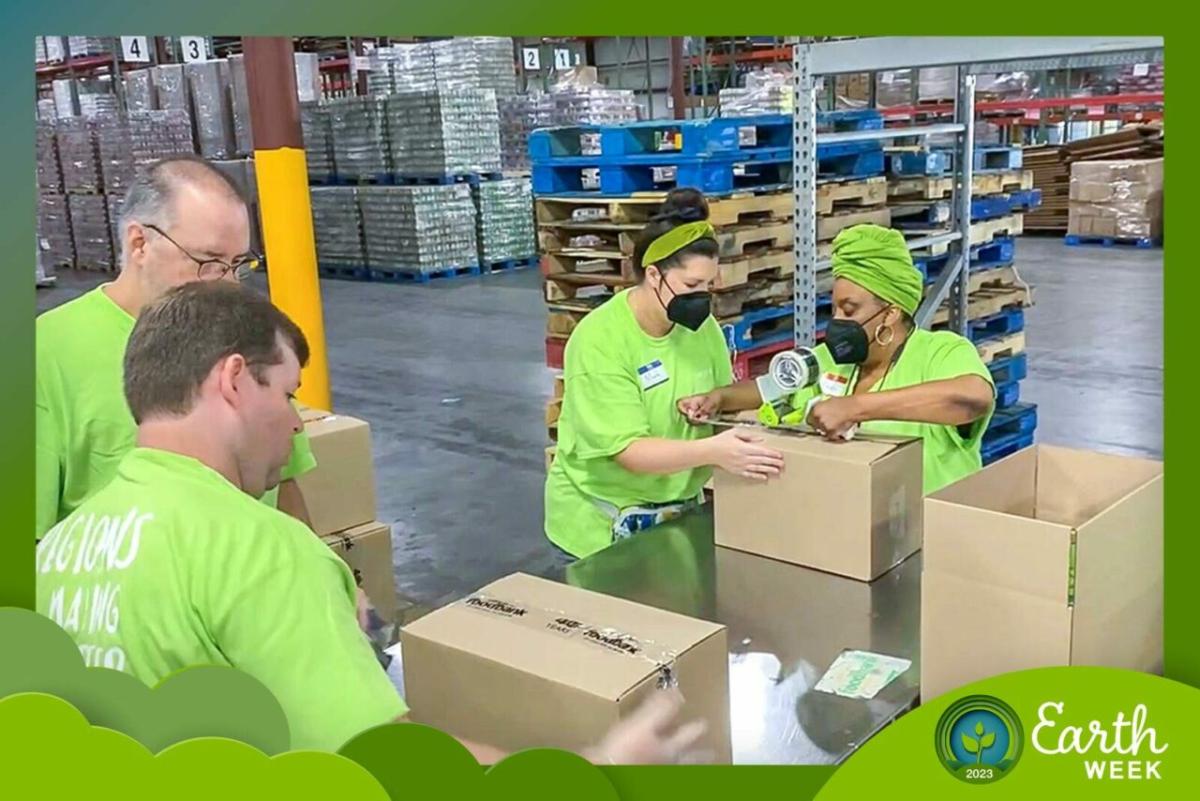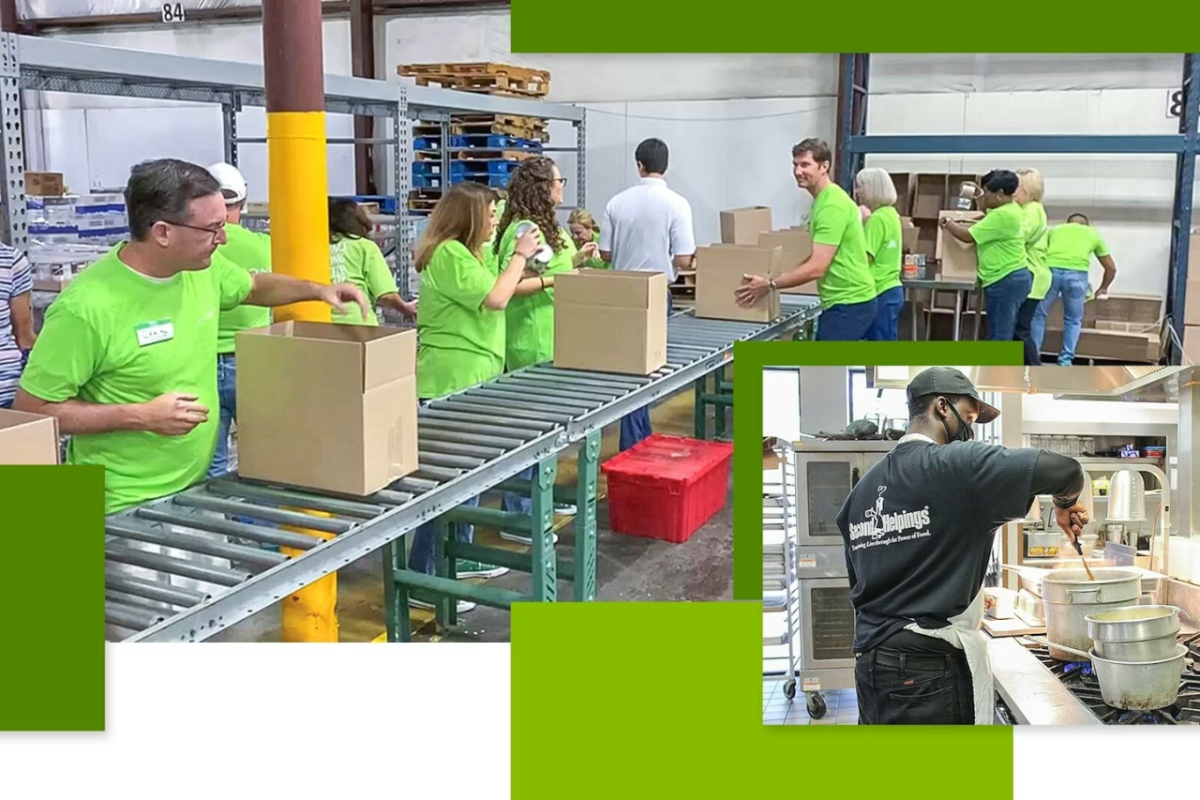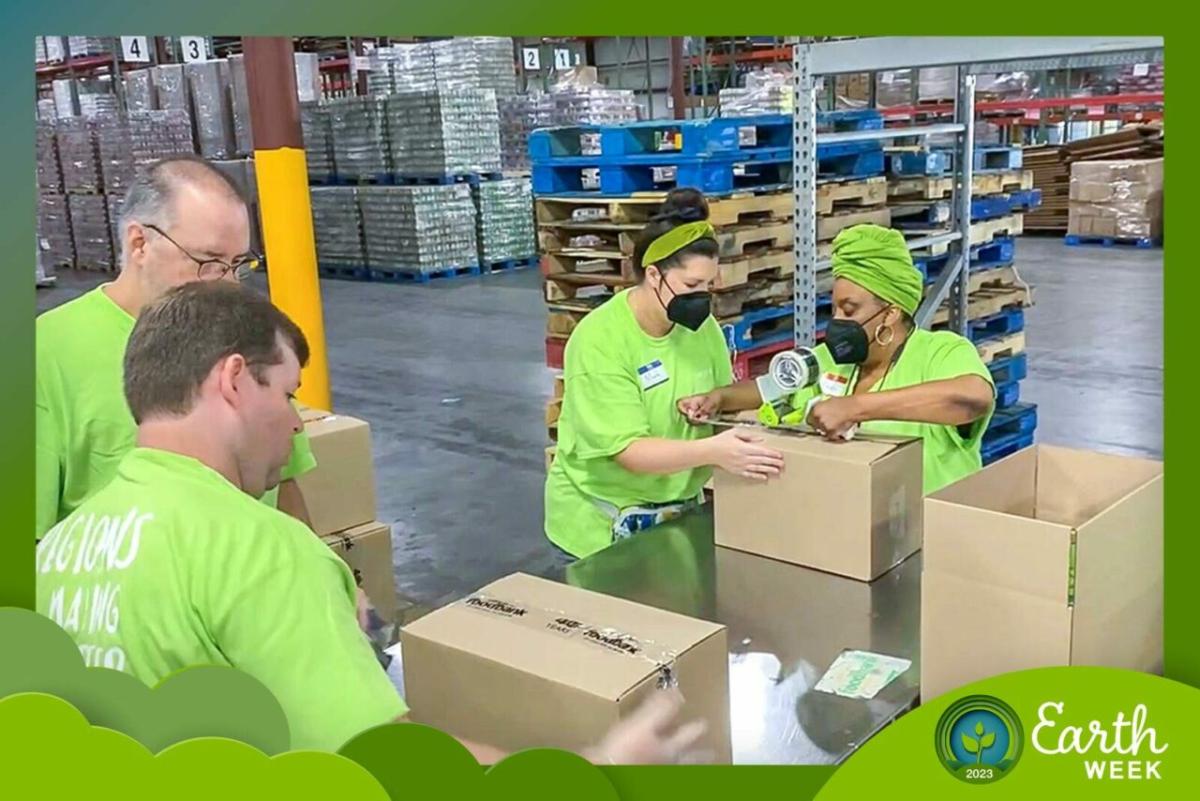 As part of our Earth Day celebration, Regions is highlighting ways that our associates, customers and community partners are making life better by helping to protect our environment.
More than one-third of our country's food supply is wasted.
That's according to a U.S. Department of Agriculture report. Another government agency, the U.S. Environmental Protection Agency, weighs in with another statistic:
Food waste is the single most common material found in landfills in the country.
Decaying organic waste in landfills produces methane emissions, which rise into the atmosphere and contribute to the greenhouse gas effect. Reducing food waste would have a significant impact in reducing overall greenhouse gas emissions and the negative effects of climate change.
Local food banks across Regions' footprint are helping to reduce food waste in our landfills while putting nutritious meals on family tables throughout our communities.
For example, in 2022 alone, the Community Food Bank of Central Alabama (CFBCA) saved more than 7.7 million pounds of food from being discarded. In fact, reducing waste was a founding tenet of the organization.
"When the Community Food Bank of Central Alabama was formed 40 years ago, it was at the request of leaders of local grocery, food distribution and produce companies," said Clyde Tisdale, Commercial Banking leader at Regions and member of the board of directors of the CFBCA. "Those businesses recognized they were throwing away food, while people in the community were going hungry."
The CFBCA has maintained those close relationships with grocery companies. Of the 20 million pounds of food a year the organization receives today, half is donated by retail partners. This in-kind giving serves two purposes: helping to solve the hunger problem and reducing the environmental impact of food waste in landfills.
Nicole Williams, chief executive officer at the CFBCA, emphasizes that sustainability is key.
"Our fleet of refrigerated trucks is on the road five days each week picking up donated food from our retail partners to distribute throughout our 12-county service area in central Alabama," Williams said. "The fresh produce, meats, dairy products and more are distributed to our neighbors experiencing food insecurity rather than wasted in landfills."
Reducing food waste is a priority for another Regions Foundation and Regions Bank-supported hunger-relief agency, Second Helpings. For 25 years that organization has put donated food to work by preparing nutritious meals for thousands of children and adults every day. The meals are distributed free of charge through local social service agencies in Greater Indianapolis.
"At Second Helpings, we believe waste is wrong," said CEO Linda Broadfoot. "In fact, that is one of our organizational principles. Whether it is food, money or people, we strive to put all resources to their best use and potential."
That commitment was evident during the 2022 College Football Playoffs, when Second Helpings rescued 18 tons of food that would have otherwise gone to waste. But that's just one example. Each year, Second Helpings rescues more than 3.6 million pounds of food.
And this organization takes it one step further. Using that same rescued food, Second Helpings' Culinary Job Training program prepares adults with barriers to employment for careers in the food service industry. More than 980 adults have graduated from this program, which recently received a $20,000 grant from the Regions Foundation, a nonprofit primarily funded by Regions Bank.
"Inflation has been hard for many families, with rising grocery costs and other expenses," said Broadfoot. "It's more important now than ever that we eliminate as much food waste as possible, and instead use this food to create nutritious meals and stable jobs. This work is good for our neighbors and it's good for our planet."
Get Involved!
Regions Bank and Regions Foundation support food banks across all our markets. Those community partners always need more volunteers to help rescue food and provide healthy meals for families. Find a Regions Bank-supported organization in your area below.
ALABAMA
ARKANSAS
FLORIDA
INDIANA
KENTUCKY
LOUISIANA
MISSISSIPPI
MISSOURI
NORTH CAROLINA
TENNESSEE
TEXAS
*supported by Regions Bank and Regions Foundation
**supported by Regions Foundation