Why We Give to the Red Cross
Why We Give to the Red Cross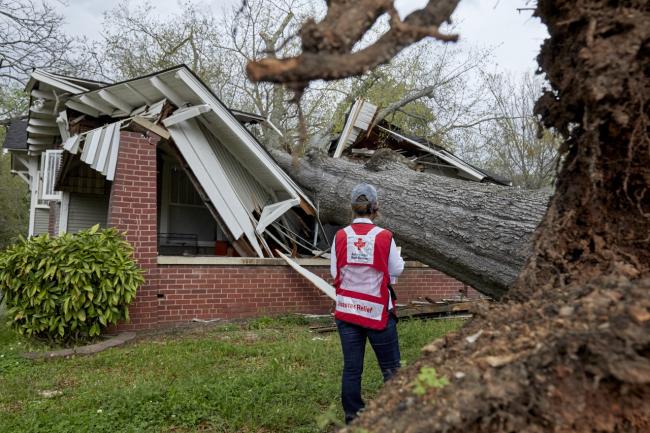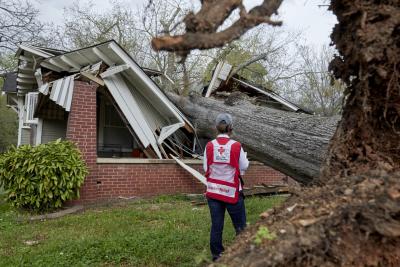 Thursday, June 10, 2021 - 1:15pm
At Truist Foundation, we believe that all people and communities should have an equal opportunity to thrive. We take great pride in ensuring that the communities where our customers and teammates live and work are safe and strong. Our passion for supporting the American Red Cross and its work stems from the help and hope the organization delivers each day to build better lives and communities.
The foundation of our long-standing support of the Red Cross – beginning with BB&T and SunTrust before the formation of Truist in 2019 – is helping individuals and families impacted by disasters big and small. We know that by providing grants to support nonprofit organizations, we can help grow and magnify their impact. Joining the Red Cross' Annual Disaster Giving Program (ADGP) felt like the next right step and natural extension to deepen our commitment.
As a member of ADGP, we invest in the Red Cross — before disasters strike — to ensure they are ready to respond to emergencies at a moment's notice.  Our advance commitment allows the organization to be on the ground immediately, offering critical support services, comfort and hope to individuals and communities. We feel it's crucial for us to ensure Red Cross has all the resources they need, including trained volunteers, so they can be there when people need them most, where people need them most. Disasters are traumatic, and Red Cross shows compassion as they meet basic needs and guide families through the recovery process, helping them get back on their feet.
While we support the Red Cross so families and communities can recover and rebuild their lives after devastating disasters, we also know how important it is that people prepare for future emergencies. 
This past year, we saw an unprecedented number of natural disasters occur within a short period — 2020's hurricane season alone set records with 30 named storms and billions of dollars in damages. With North Carolina, South Carolina, Texas, Florida, Tennessee, and many other areas impacted by recent disasters, we have seen first-hand that our collective effort and support are more critical than ever.  We join the Red Cross in their commitment to ensure people who live in hurricane or other disaster-prone areas make preparedness plans.  In an emergency, every second counts — and the Red Cross provides lifesaving tools and information to help people stay safe before, during and after everyday emergencies and large-scale disasters like hurricanes.
What we do at Truist extends well beyond business operations. Standing for better and giving back to our communities is central to our purpose-driven culture.  In addition to our annual support of the Red Cross through ADGP, we felt honored to offer a matching gift challenge in 2020 on #GivingTuesday, a day harnessing charitable donations each holiday season, tapping into the spirit of giving to channel the generosity of the public and help their contributions to the Red Cross go twice as far.
We're are also incredibly proud of our teammates' dedication to our communities and their commitment to serve those in need. Over the years, our teammates have hosted blood drives, donated blood, and inspired clients to support Red Cross through charitable donations in-branch.  This spring, many also took the "Pledge to Prepare," committing to make their homes more resilient and helping to keep loved ones safer from home fires by taking two simple steps: testing their smoke alarms and practicing their 2-minute escape plans. Our Red Cross partnership has not only helped our teammates make themselves and their communities safer but also united them in our shared purpose to build better lives and communities.
We're immensely proud to support the Red Cross' mission through grants and volunteerism to help ensure the organization can continue its tremendous and meaningful work.
For more information about Truist Foundation, visit Truist.com/Purpose/Truist-Foundation.  
Continue reading here.