Why Johnson & Johnson Wants to Help Make Today's Babies the Healthiest Generation Yet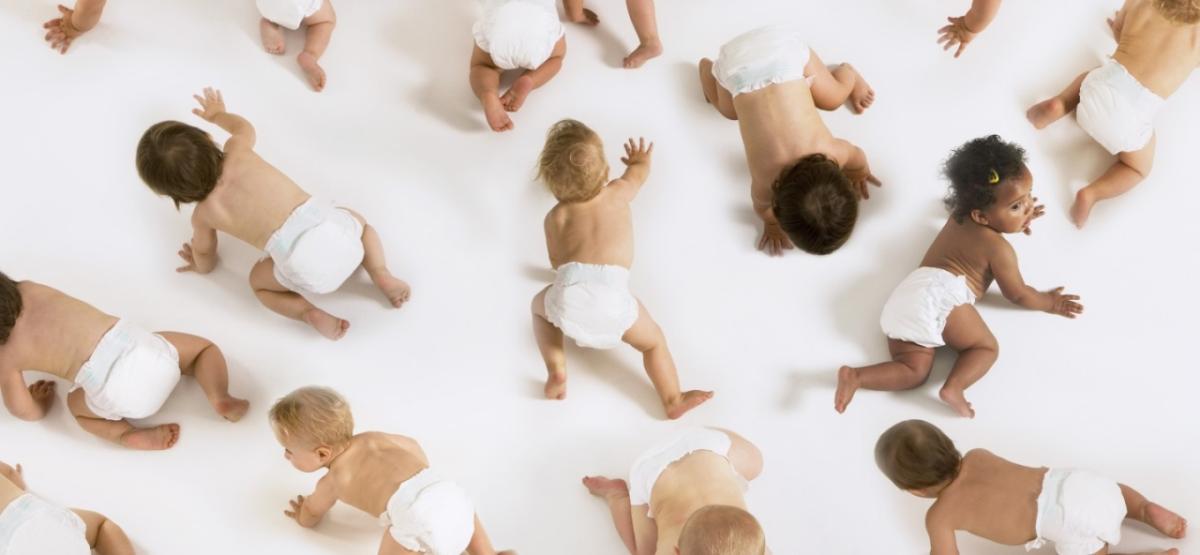 Here's a confession: In the middle of the night, all new parents talk to their babies. Not just cooing and singing, but long, discursive conversations that start like this: Hi Baby, who in the world are you?
Partially it's because we're all sleep-deprived—and partially it's because we are so full of hope and wonder.
Whatever the details of the conversation (What kind of movies will you like? Who are you going to date? Are you going to share my taste in footwear?), there is one ever-present topic foremost on our minds: How am I going to keep you, Baby, healthy and happy?Because that's a parent's job.
And that's what Johnson & Johnson sees as its job, too.
The company has a long history of putting the littlest patients first, whether it's working with obstetricians to produce safe delivery kits in the 1890s, debuting the now iconic Johnson's® Baby Lotion in 1944 to help prevent diaper rash or, more recently, partnering with countries worldwide to send vital healthcare messages via mobile phone to expectant moms who live in areas without ready access to neonatal services.
And as we head into 2018, the company has challenged itself to be at the forefront of a healthy-baby revolution. Whether it's studying baby skin and the microbiome, common early infectious diseases or the nuances of infant-mother interaction, Johnson & Johnson is making groundbreaking contributions to what it has dubbed Generation Healthy, or "GenH."
The company kicked off its efforts last year with the launch of the GenH Challenge, a global social venture competition dedicated to finding solutions for some of the world's toughest health problems—such as infectious diseases that affect babies and preterm birth—in order to produce the healthiest generations ever.