Why Community Forests are Key to Solving Challenges of Urban Living
By Dan Lambe, President, Arbor Day Foundation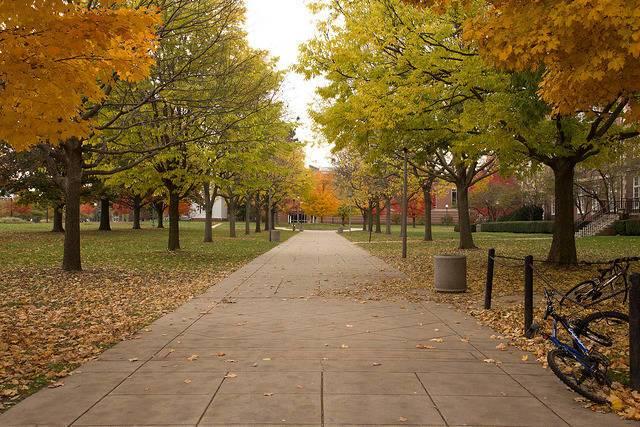 Originally published on TriplePundit
What comes to mind when you think of forests? Do they conjure feelings of tranquility, scenic landscapes, and wildlife? Or maybe you think of the great outdoors? Although these sentiments are commonly tied to forests, there is another type of forest that is rarely talked about but is key in responsible forestry: community forests. As the world becomes more urban, now is the time to invest in healthy community forests.
Municipalities have started to recognize the economic, environmental, and social value of trees in community infrastructure. Strategically planted trees can save municipalities money, improve the quality of life for residents, and lead to happier communities as a whole. And because everyone can agree on trees, it is easier for public and private businesses to get involved in growing tree canopy goals, increase employee engagement, and strengthen their presence in the communities they live in. Trees are a sustainable solution to many urban challenges and they're finally coming to the forefront.
In 2016, Tree City USA — a program of the Arbor Day Foundation that sets the framework for forestry management programs — reached a record number of involved communities. Towns and cities of all sizes are investing in urban forestry. Collectively, communities spent $1.1 billion last year in forestry management.
This investment in urban forests can save municipalities millions of dollars every year. In fact, in many cases, an urban forest makes municipalities money. For example, Denver saves an average of $6.7 million every year on energy costs alone because of the city's urban forest. This doesn't take into account the functional benefits and savings trees provide such as stormwater management, windbreaks, noise control, and privacy.
Communities with a dense urban forest spend less on stormwater management costs because trees absorb excess rainwater. This runoff then drains into watersheds and other waterways, cleansing water along the way. More than 180 million Americans depend on forests for their drinking water, so this natural filtration process is essential to a healthy water supply and has proven more cost-effective than water treatment plants.
One of the ways urban forests improve the quality of life in communities is by sequestering carbon and other airborne pollutants. In Chicago, trees remove more than 18,000 tons of air pollution each year, and roadside trees can reduce nearby indoor pollution by more than 50 percent. Additionally, evaporation from leaves removes heat energy, keeping cities cool and reducing the heat island effect.
Let's not forget the social benefits of trees, either. According to a NeighborWoods Month survey conducted by Wakefield Research, 95 percent of Americans identify shared benefits of having more trees in their communities. With 80 percent of Americans living in stressful urban environments, residents need the health and wellness benefits of trees.
Studies find that neighborhoods with trees report less crime. In Baltimore, a 10 percent increase in tree canopy corresponded to a 12 percent decrease in crime. Trees reduce stress and improve health. In fact, 94 percent of Americans believe trees in their community make them happier. This paves a path for public and private organizations to get involved in growing community forests.
Companies can help grow urban forests by supporting local tree planting efforts. Tree plantings can promote corporate sustainability initiatives, strengthen brand presence, and engage company employees. Procter & Gamble partnered with the Arbor Day Foundation and TakingRoot, a grassroots organization dedicated to conserving and improving Cincinnati's tree canopy, to celebrate NeighborWoods Month, the annual campaign to plant and care for trees during the month of October.
Volunteers from Procter & Gamble, Arbor Day Foundation, and TakingRoot helped plant trees at a local Cincinnati school. The collaborative project was engaging and educational. Students at Pleasant Hill Academy helped plant trees and learned about their value. The new trees will increase Cincinnati's tree canopy that is at risk after the outbreak of Emerald Ash Borer and yield benefits that the community will enjoy for generations to come.
Responsible forestry starts right here in our towns and cities. The trees we plant today will have a cumulative impact on communities across the nation. Urban forests save municipalities money, improve the quality of life for residents, and address many of the urban challenges cities face such as air pollution, water quality, and energy use. Green infrastructure only appreciates in value over time. Trees make healthier and safer communities. If ever there was a time to plant trees in our communities, now is that time.