Whole Planet Foundation Announces Field Officer Appreciation Awards and Winners from Asia/Pacific and West Africa/MENA Regions for 2022
By Tanzila Salahuddin, Asia/Pacific Program Manager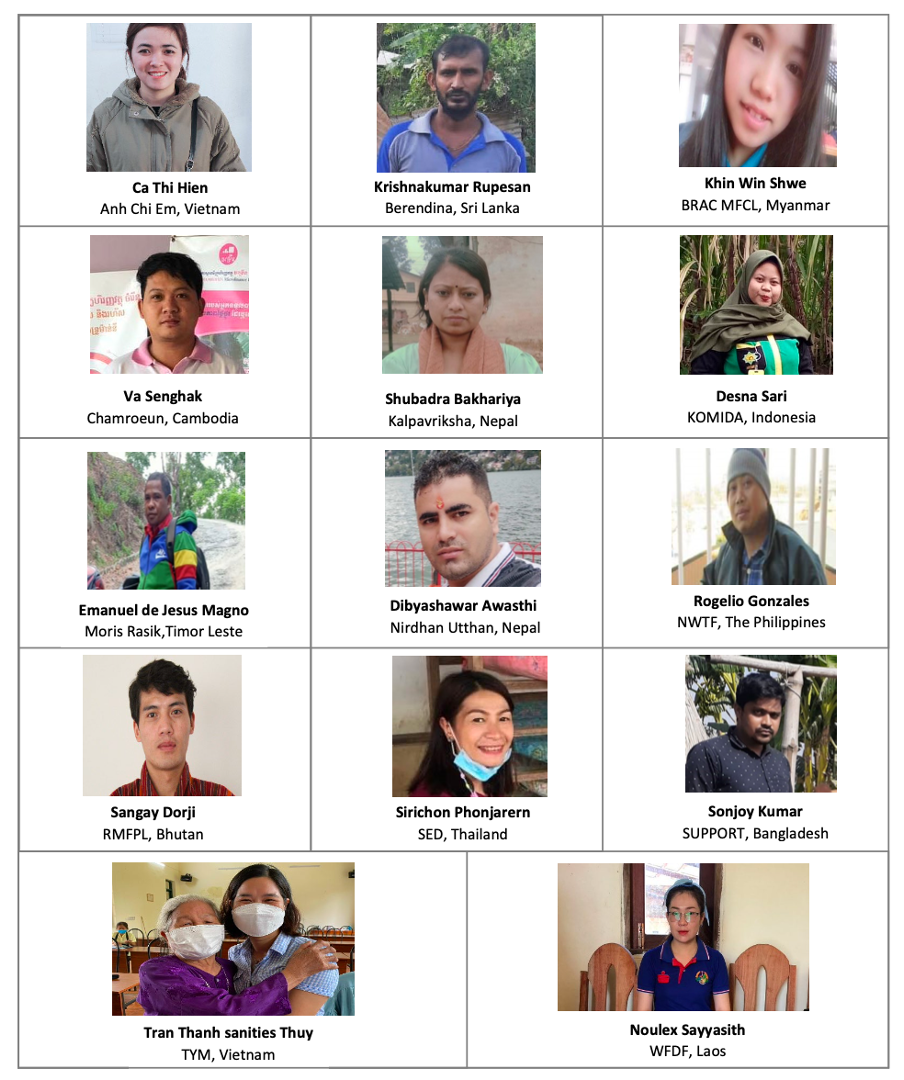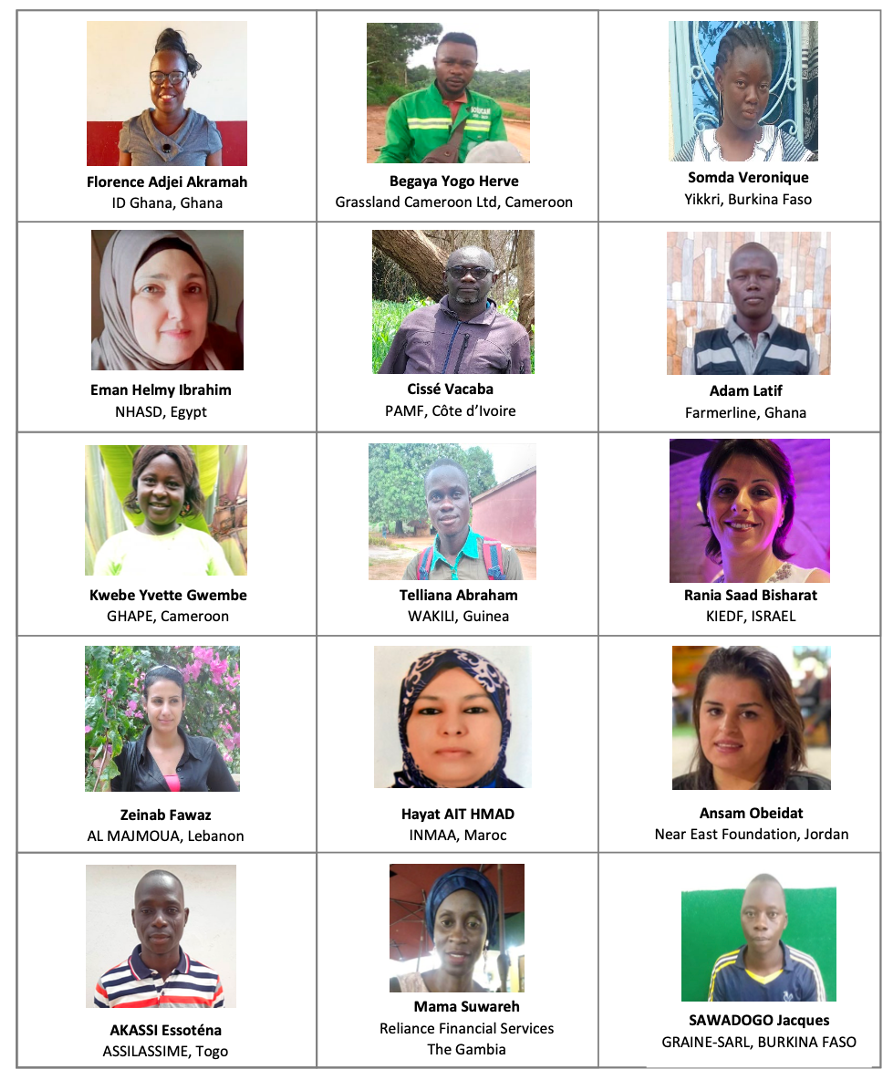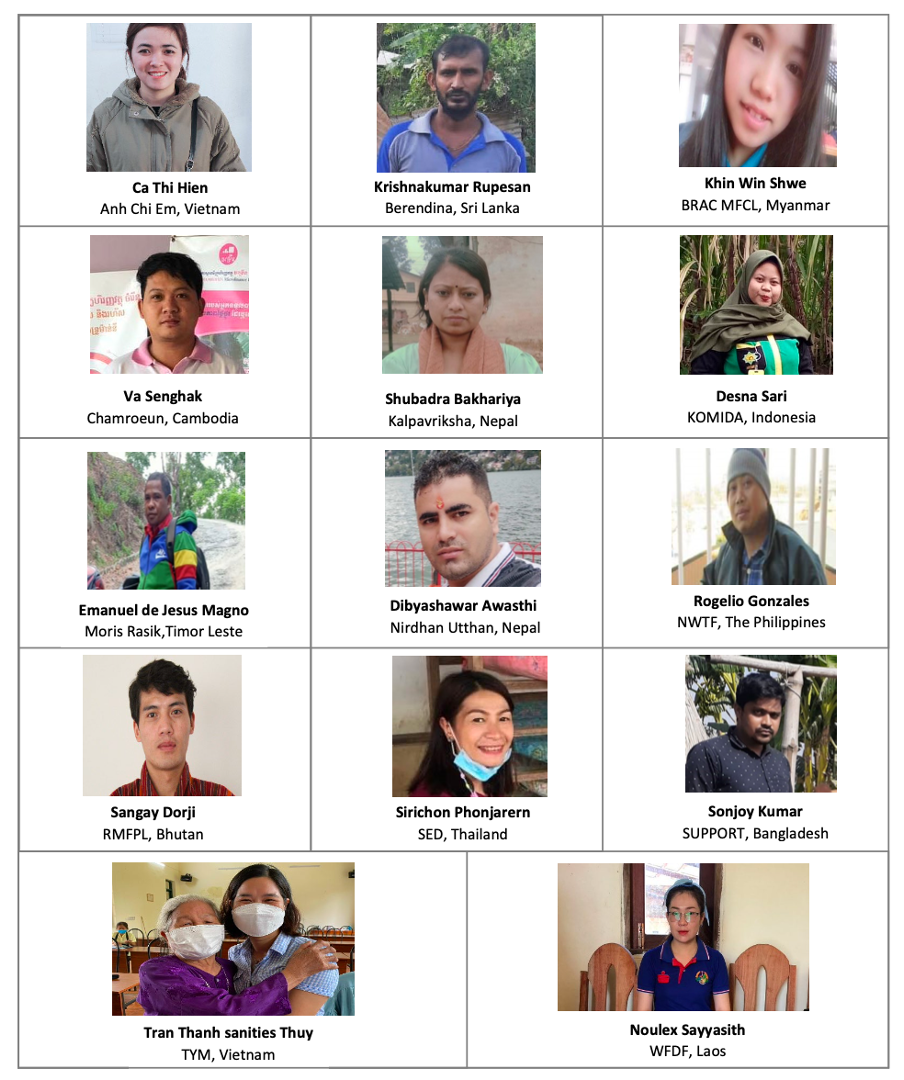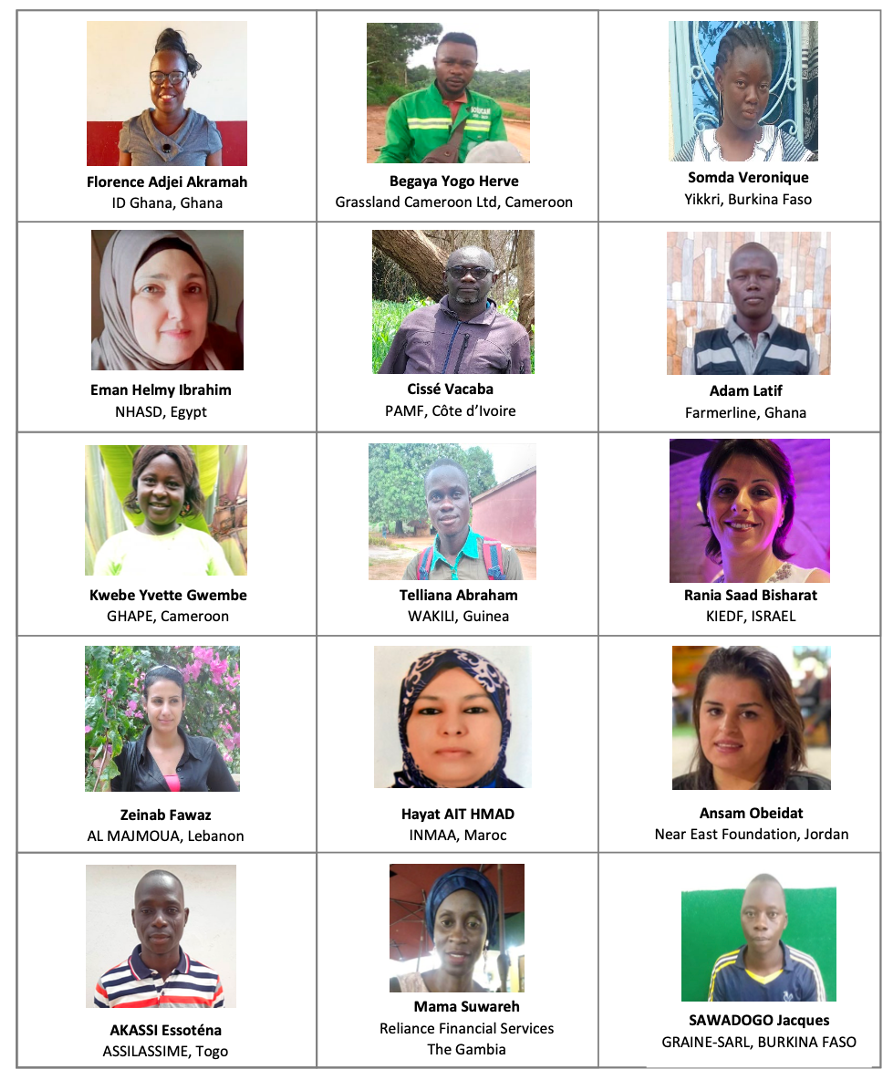 Every year, as an appreciation for their hard work and dedication, Whole Planet Foundation provides an opportunity to our partner organizations around the globe to nominate one Field Officer from their institution for their outstanding performance. Field staff are the heart of the program for our partner organizations. They work with clients from underserved communities living in extreme and difficult conditions. They are not only responsible to manage day-to-day loan transactions with clients, but also to build relationships with them with utmost trust and empathy. They often become like "life coaches" to their clients as they go into their communities, learn about their lives, build relationships with them and their families, and connect them with opportunities that can change their lives.
We are pleased to share that in the second quarter of 2022, Whole Planet Foundation has awarded 14 Field Officers with a total of $2,800 and in the third quarter of 2022, 15 Field Officers were awarded with $3,000. Whole Planet Foundation would like to congratulate all the winners for their commitment to their communities, their hard work and passion!
Here are some direct quotes from some of the winners of the Field Officer Appreciations and Awards from Q2 and Q3 2022: 
Herve, Grassland Cameroon, Cameroon: "Making a difference in the livelihoods of farmers gives me a sense of purpose. Not only does this zeal guide me in how I manage my farmers, but it also enables me to seek new ways of streamlining their production costs while still improving on their yields." In 2021, the prices of fertilizer skyrocketed, and some small holder farmers were not able to collect the total quantity needed. Herve showed farmers how to plant soybeans along with maize plants which helped the farmers cut their cost of fertilizer application by 35%.
Veronique, Yikkri, Burkina Faso: "I work with determination for the success of the activities of the institution and the satisfaction of the beneficiaries. I work in areas that are difficult to access, located more than 40 km from the agency. During the winter period, I faced flooding in its area of intervention, but that has never stopped me from continuing my activities. I was congratulated by the heads of my institution for my results." Veronique has been with Yikkri for four years and she maintains a portfolio of 460 clients - the highest number of active borrowers in the institution, the healthiest portfolio PAR 30 days of 0.00%, and improved living conditions of beneficiaries who are mostly illiterate.
Tran Thanh, TYM, Vietnam: Thuy has been with TYM for 15 years. Most recently, she was supporting the sale of agricultural products for TYM members and people in localities affected by the Covid epidemic. "When I learned that our member could not sell their agricultural products due to social distancing in Soc Son during Covid time, I contacted my brothers, sisters, and friends to buy and re-sell products for their members. On summer Saturdays and Sundays in June 2021, the temperature could raise up to 39-40 degrees Celsius, my siblings, buddies and I started selling these products from 5 a.m. to avoid the heat. From noon until 8 p.m., we sold agricultural products through Facebook live streaming. We sold over 200 tons of agricultural products, earning more than 400 million dong for farmers in difficult localities, including more than 30 members of TYM." 
Whole Planet Foundations is grateful to the hundreds of field officers that work with our implementing partner organizations to help some of the most vulnerable populations in the world. Their hard work and dedication to alleviating poverty is unparalleled and we thank them for their partnership in helping us achieve our mission.
Learn more at wholeplanetfoundation.org.