Whole Kids Foundation Grows 500 Edible Gardens With $1.5M Investment In Schools and Nonprofits
School gardens directly impact children's vegetable consumption, establish healthy food choices for a lifetime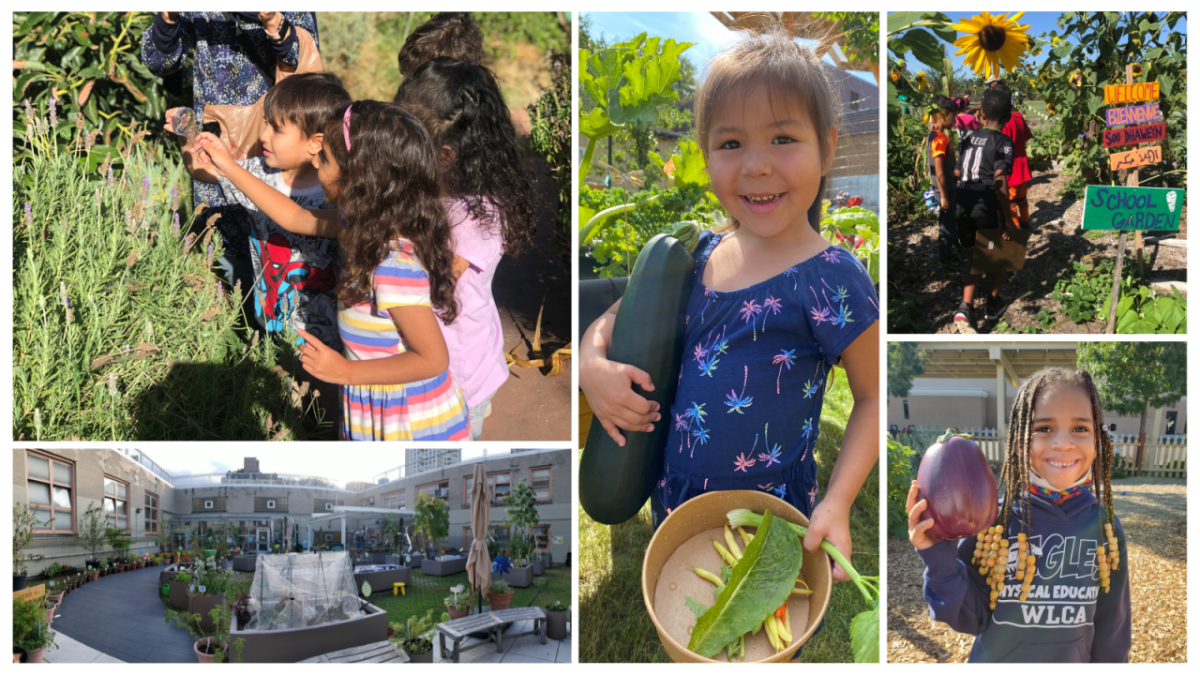 AUSTIN, Texas, August 17, 2023 /3BL/ - Whole Kids Foundation, a nonprofit focused on children's nutrition and wellness, announced today that 500 new garden grants will be awarded to schools and nonprofit organizations to start or expand edible learning spaces.
The $1.5 million investment will support more than 250,000 students by providing Whole Kids Foundation Garden Grants in 49 U.S. states, Washington D.C., Puerto Rico, 10 Canadian provinces and one Canadian territory. The annual program provides $3,000 grants to K-12 schools to support educational gardens on school grounds, and nonprofit recipients supporting children's programming are funded to support edible learning spaces in non-school environments such as community gardens, libraries, museums and after-school programs.
"We believe in the power of gardens as learning spaces," said Chanta Williams, Interim Executive Director for Whole Kids Foundation and Whole Cities Foundation. "Every garden grant creates meaningful opportunities for kids to learn more about where their food comes from, gain a deeper understanding of the connection between what we eat and how we feel, and put all of that learning into action as they make daily choices for meals and snacks."
Research reported by the University of Wisconsin-Madison shows that involvement in a garden significantly increases a student's nutrition knowledge, as well as their preference and willingness to try fruits and vegetables. In addition, a study from the University of Texas at Austin showed that students who participate in gardening, nutrition and cooking classes eat, on average, a half serving more vegetables per day than they do before.
Since the Garden Grant program launched in 2011, Whole Kids Foundation has awarded funding for more than 8,000 edible gardens, investing more than $18.5 million and benefiting more than 5.1 million students.
Whole Kids Foundation is able to reach thousands more kids and support hundreds of edible gardens thanks to the generous support of top donor partners such as Horizon Organic, KIND Snacks, Kvarøy Arctic, LaCroix, Rainier Fruit, and Stonyfield Organic. These and other brand sponsors have collectively contributed more than $1.1 million this year to help fund the Foundation's many grant programs.
In partnership with The Bee Cause Project, Whole Kids Foundation is also accepting applications for their Bee Grant Program, starting on September 1, 2023. These grants allow for schools and nonprofit organizations to receive support for educational beehives and bee programming so students can observe bees up close and learn about the vital role pollinators play in the food system. 
For more information on the Whole Kids Foundation Garden Grant program including eligibility and success stories, visit wholekidsfoundation.org. To discover grant partners in specific locations, visit the Grant Recipients Database. The next grant application window will open in February of 2024.
###
About Whole Kids Foundation 
Whole Kids Foundation supports schools and inspires families to improve children's nutrition and wellness. Founded by Whole Foods Market in 2011, the independent, nonprofit organization is based in Austin, Texas, and serves schools and organizations in the U.S., Canada and the U.K. For more information on the Foundation's school programs including school gardens, salad bars, bee hives, and nutrition education for teachers, visit wholekidsfoundation.org. For ongoing news and updates, follow Whole Kids Foundation on Facebook, Instagram or Twitter. 
Media Contact: 
Chanta Williams, Interim Executive Director
Whole Kids Foundation
Chanta.Williams@wholefoods.com
1.888.611.0081