Whole Kids Foundation Awards 2021 Young Entrepreneurs Pilot Grant
Nonprofit and Supplier Partners Invest $25,000 in Youth-led Roots for the Home Team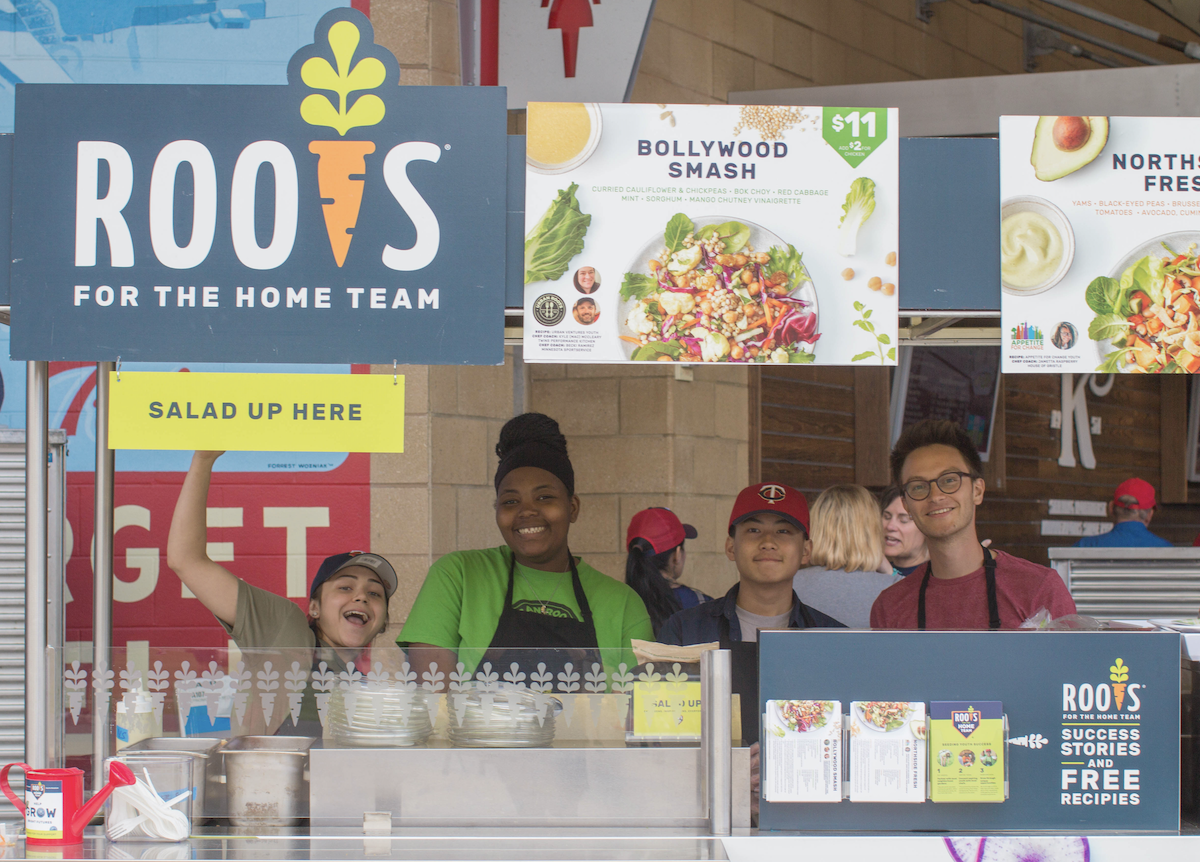 Photo Credit: Roots for the Home Team
AUSTIN, Texas, May 05, 2021 /3BL Media/ — Whole Kids Foundation, a nonprofit focused on children's nutrition and wellness, announced today that Minnesota-based Roots for the Home Team has been awarded the 2021 Young Entrepreneurs Pilot Grant worth $25,000. The grant is aimed at supporting youth-led business programs that are improving the way kids eat through gardening, plant-forward cooking or nutrition education.
Whole Kids Foundation launched the Young Entrepreneurs Pilot Grant program in 2020 after recognizing kids' growing interest in entrepreneurship. In the U.S., 8 in 10 students (77%) in grades 5 – 12 say they want to be their own boss, 45% say they plan to start their own business, and 42% say they will invent something that changes the world, according to the Gallup-HOPE Index. For the grant's inaugural year, the foundation awarded a total of $33,000 to two nonprofits focused on student-run programs for high schoolers. The outpouring of contributions from supplier partners to support the Young Entrepreneurs program enables Whole Kids Foundation to double its investment and award additional grants later in the year.
"At Whole Kids Foundation, we believe in the power of healthy food to create pathways for youth success. Our Young Entrepreneurs Pilot Grants spotlight and support innovative young leaders who are driving change and improving the way kids eat across the U.S.," said Kim Herrington, Senior Director of Programs and Finance at Whole Kids Foundation. "Roots for the Home Team not only helps teens cultivate personal and professional growth, they also nourish their surrounding community. Whole Kids Foundation and our sponsors are honored to amplify those efforts."
Roots for the Home Team leverages entrepreneurial aspirations and collective youth energy to help future leaders achieve their goals. The nonprofit employs teens from garden-based educational programs around Minneapolis and St. Paul to hone their leadership skills by developing recipes and then making and selling salads that feature produce from their gardens. Since 2012, participants have managed the Roots' Salad Up! cart at Target Field, home to the Minnesota Twins.
"These opportunities open the door for young people to stretch their creativity, initiative, collaboration and other entrepreneurial 'muscles'. We believe those skills are constants for personal success and key attributes employers seek," said Sue Moores, Executive Director at Roots for the Home Team. "Our youth take their raw materials (produce from their gardens) and each and every year make innovative, delicious salad mixes—bringing their true selves into their products. It's a 'home run' to watch the public line up to enjoy what the youth have created and incredibly inspiring to see them grow their sense of who they are and what they want to, and can, accomplish."
The 2021 Young Entrepreneurs Pilot Grant is made possible by brands with a deep connection to starting businesses in the natural products industry. Funding from these partners encourage youth to pursue innovation and learn important leadership and life lessons: Hippeas, From The Ground Up, gimMe Snacks, Quinn Snacks, Cerebelly, Noops, and Zack's Mighty. Together, these sponsors are growing opportunities for young people to gain life skills, innovate and develop the confidence to be trailblazers in their pursuits.
For more information on Whole Kids Foundation's Young Entrepreneurs Pilot Grants including past grantees, visit wholekidsfoundation.org/programs/young-entrepreneurs. The next grant application window will be open by invitation in fall of 2021.
###
About Whole Kids Foundation
Whole Kids Foundation supports schools and inspires families to improve children's nutrition and wellness. Founded by Whole Foods Market in 2011, the independent, nonprofit organization is based in Austin, Texas, and serves schools and organizations in the U.S., Canada and the U.K. For more information on the Foundation's school programs including school gardens, salad bars, beehives, and nutrition education for teachers, visit wholekidsfoundation.org. For ongoing news and updates, follow Whole Kids Foundation on Facebook, Instagram or Twitter.
Media Contact:
Nona Evans, Executive Director
Whole Cities Foundation
Nona.Evans@wholefoods.com
512.289.9258