What the Texas Ocelot, and Other Wildlife, Can Teach Us About Partnership
What the Texas Ocelot, and Other Wildlife, Can Teach Us About Partnership
by The Conservation Fund for Social ImpactVoice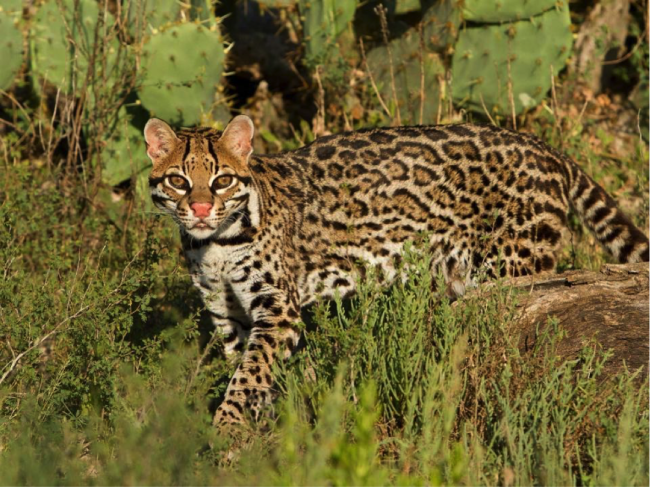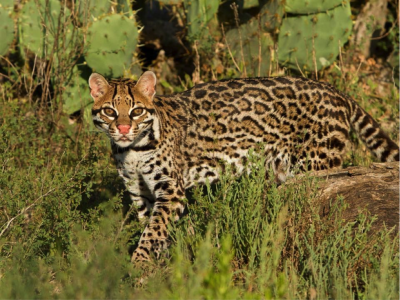 Friday, September 15, 2017 - 9:15am
The ocelot is, by any standards, a beautiful and magnificent animal. It is a little larger than your average house cat, and distinguished by a very long, ringed tail and distinctive spot patterns on its body. Most Americans have likely not seen one of these creatures in person for a couple of reasons. First, they don't breed in large numbers. Ocelot females normally have just one kitten per litter, sometimes two. Second, there are only an estimated 80 ocelots left in the country due to the gradual and substantial loss and fragmentation of their habitat.
It goes without saying that we should not surrender to the notion that a species like the ocelot is headed toward inevitable elimination. Rather, we should work to prevent this from occurring. Thanks to a collaborative effort between private landowners, the U.S. Fish and Wildlife Service (USFWS), The Conservation Fund, state agencies,​ and innovative companies, we're demonstrating that endangered species can thrive in the right conditions…
Click here to read the full article on Forbes.
More about the Dell & The Conservation Fund partnership
We design our products and services to be as energy efficient as possible, but they still have an impact on the environment. That's why we've teamed up with The Conservation Fund to help provide climate, community, water and wildlife benefits for present and future generations.
In 2008, Dell set a goal of planting 1 million trees by 2020. We invite customers to join our efforts by planting trees to sequester carbon, restore native tree species and protect natural wildlife habitats across the U.S. In 2017, we reached our Million Tree Challenge goal – three years ahead of schedule – resulting in the restoration of 2,000 acres … that's more than 1,500 football fields!
Together, we are having a positive lasting impact in vulnerable deforested areas and important watershed regions like Laguna Atascosa National Wildlife Refuge in south Texas (home to the last remaining breeding population of ocelots in the country),the Upper Ouachita National Wildlife Refuge in southern Louisiana and Marais des Cygnes Wildlife Area in central Kansas.
Learn more about Dell's Plant a Tree Program and how you can participate.