WEC President & CEO Glenn Prickett Interview With Peter Schnurrenberger, Chief SHE Officer at Roche
WEC President & CEO Glenn Prickett Interview With Peter Schnurrenberger, Chief SHE Officer at Roche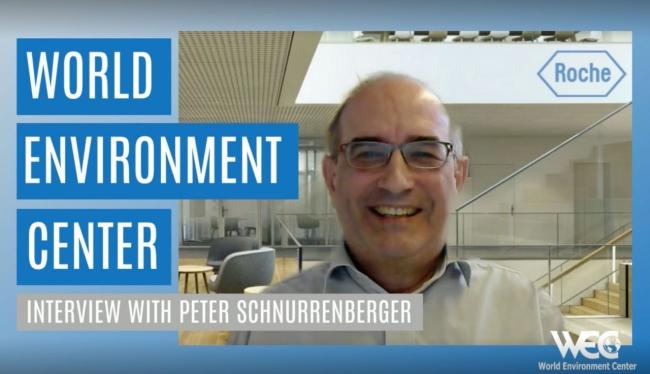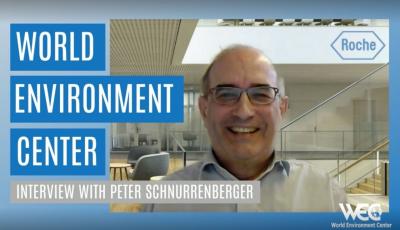 Monday, February 14, 2022 - 2:30pm
February 14, 2022 /3BL Media/ - WEC President & CEO Glenn Prickett spoke with Peter Schnurrenberger, Chief SHE Officer at Roche, on the eve of his retirement to discuss his work at Roche and his vision for the future. In the interview, Peter shares insights on how sustainability became a priority at Roche, how businesses can create impact, and the value WEC has for members.
You can watch the full-length video & read the transcript here. 
About the World Environment Center
The World Environment Center, headquartered in Washington, D.C. with offices and operations in emerging and developed markets, is unique in its direct application of sustainable development strategies and practices to the business operations of global companies. WEC creates sustainable business solutions through individual projects in emerging markets; convenes leadership roundtables to shape strategic thinking across a range of sustainability topics with a specific focus on the preparation of business leaders to implement sustainability; and honors industry excellence through its annual Gold Medal Award. An independent non-profit organization, WEC conducts no advocacy activities. For more information, please visit www.wec.org.