#WeAreWELL: Sara Hickman, Sustainability Director at RDC-S111
BY Anja Mikic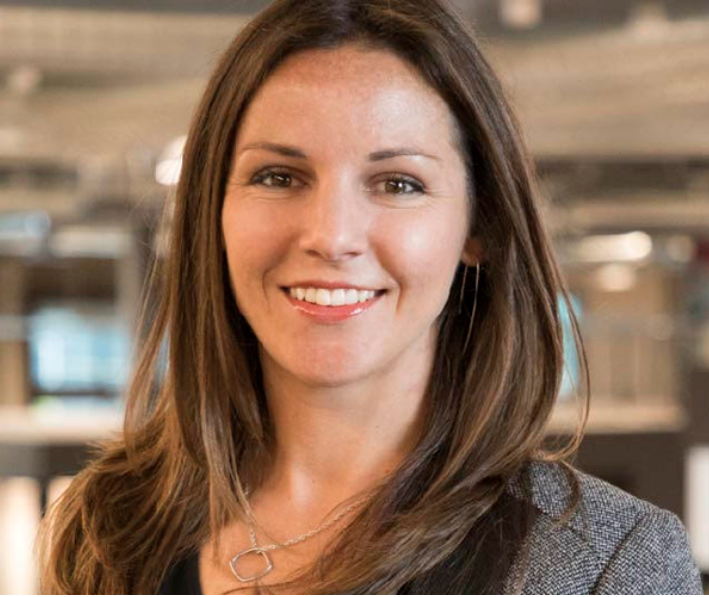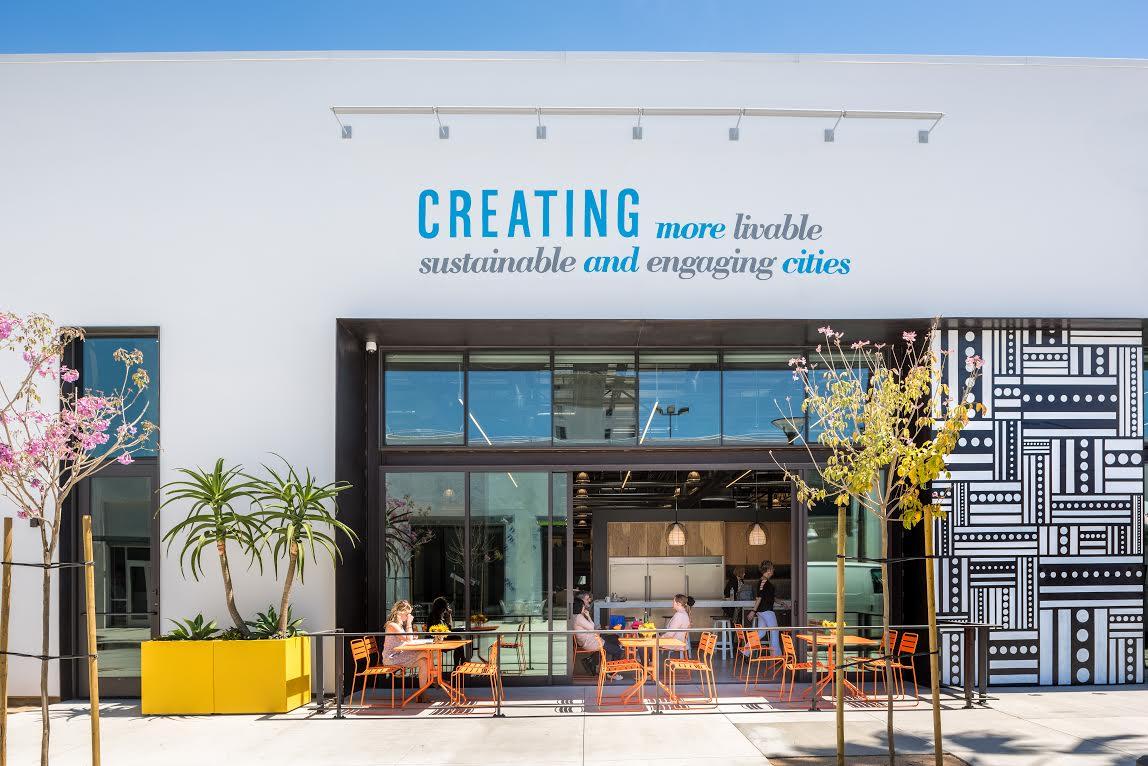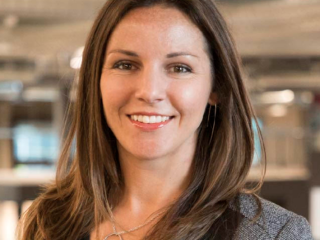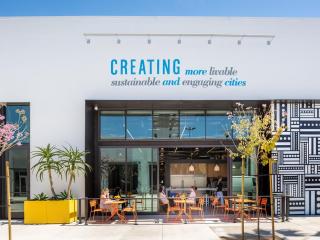 We sat down with Sara Hickman to discuss the importance of equitable communities and how recent technology advancements are making it easier to build with intention and impact. Sara is the Sustainability Director/Senior Associate for RDC-S111, Inc., the holding company of brands, Retail Design Collaborative and Studio One Eleven. Retail Design Collaborative is an architecture firm with a focus on entertainment, hospitality, interior design and retail, while Studio One Eleven is an integrated practice of architecture, urbanism and landscape design dedicated to creating vibrant communities.
How did you first become interested in the health, wellness and sustainability industries?
Although I have a background in architecture, it wasn't until I started studying for my LEED AP credential that I began to understand the impact that architecture has on human health and our environment. Today, I work for RDC-S111, Inc. as the firm's Sustainability Director.
What are some of the most inspiring or exciting health and/or wellness trends you're seeing in your retail design work?
With the use of Big Data, forward-thinking cities have been patiently collecting detailed, quality, smart data for quite some time. On the private side, this information is used to spur economic growth, while on the public side, it is used to identify cost-effective strategies to accommodate maximum growth with often aging infrastructure. This is all well and good, but what about the people? If you're even remotely involved in architecture or planning, you have likely witnessed a trend towards equity-driven design. It's gone from an afterthought to the main attraction. I'm interested in seeing how we can leverage data to make the business case for healthy and equitable development.
How do you go about addressing this through your work?
We are committed to equitable outcomes, particularly in communities that have a history of disinvestment and marginalization. To ensure that under-resourced communities truly benefit from improvements in their neighborhoods, there is a need for a land use system that values both health and equity as drivers of the "highest and best use" of land. We need to engage marginalized and historically disadvantaged communities in the decision-making process. Through collaboration, healthy community and affordable housing advocates can create a framework for a more just and equitable future.
Our Urban Design group is thriving with a slew of community-initiated projects, each with their own climate action and/or equity drivers. One of our most recent projects is using geographic information systems (GIS) and community engagement to identify and analyze suitable parcels of land ripe for affordable housing and parks/open space joint-development. We believe these initiatives are core solutions to Los Angeles's displacement crisis. Our work aims to "create more livable sustainable and engaging cities." It's even painted on the front of our building!
We're also creating our own criteria in the form of a scorecard to evaluate how equitable our projects are from multiple angles, including but not limited to, health, mobility, sustainability, landscape, affordable housing, land use and community. These will be known as a POE (post-occupancy evaluation). We are currently evaluating three typologies including affordable housing, a Class A office in a dense urban environment and an urban design project. Keep an eye out on our blog for more!
The RDC-Studio 111 Headquarters is WELL Certified. How did the relocation tie to the community?
We moved from the 20th floor in an isolated tower to the ground level of a dilapidated 6 block retail complex in desperate need of a re-positioning. Our team transformed a vacant Nordstrom Rack into a vibrant 34,000+ square foot office with large windows, outdoor patios and twenty skylights, which offer natural daylight, reduce artificial lighting requirements and increase energy efficiency. We've opened our doors to house three non-profits at no cost and offer our community spaces, including our 50 person conference room, back patio and large entry kitchen, for special events such as One Million Cups (an entrepreneurial Kickstarter), community leadership trainings and AIA committee meetings. Even the mayor of Long Beach, Robert Garcia, hosted his announcement for his second term in our main kitchen!
How does your role as a WELL AP support your career goals and your work as a leader in the healthy building movement?
Because WELL's focus is on people, it inherently reaches into areas such as diversity, equity, health, fitness and most importantly for us, culture. My role as the WELL representative at the office has provided me with the skills to further support our corporate culture. We've got an incredible team who loves to contribute to the community, from our talented artists and DJ's, to the socialites who have kicked off a Friday happy hour. However, my personal favorite addition has been when a dozen or so staff ride up the LA river trail every Monday and play beach volleyball on Fridays after work.
The work we have done with WELL has been truly transformative for our firm, staff and the surrounding community. I am grateful to have played a role in helping bring WELL to one of the first architecture firms on the West Coast.
Interested in learning how you can elevate human health at the community scale? Check out the WELL Community Standard™today.