We Have to Look Beyond Electric Cars If We Want Sustainable Cities Fit for the Future
by Peter White, Vice-President at WBCSD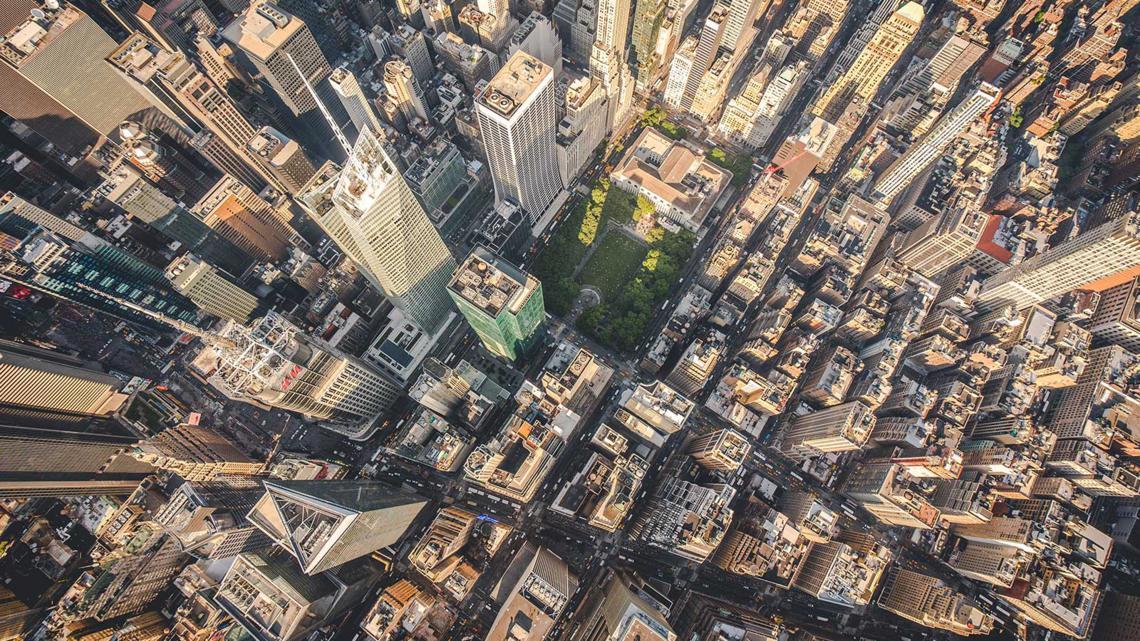 Originally published on Ethical Corp
The WBCSD's Peter White argues that cities need to be strategic and take a holistic public-private approach to tackling air pollution and rising greenhouse gas emissions
Governments across the world are struggling to address rising pollution, improve air quality, and create a more sustainable future for growing numbers of city-dwellers. In Europe London and Paris have recently announced car bans, seeking to eliminate diesel and the most polluting models, and car-makers are ramping up production of electric vehicles.
A growing sense of awareness and urgency of the challenges, as well as the opportunities facing cities is welcome. With 5 billion people, or 60% of the world's population, expected to be living in cities by 2030, the opportunities for growth and well-being are immense – but so are the challenges, notably around resources. As city life is estimated to drive 80% of total energy demand and 70% of global greenhouse gas emissions, action is urgently needed.
Policymakers have perhaps fastened on electric vehicles as a tangible sign of changes to come. As an example, a recent publication by the UK government concluded cars are the centre of improving air quality. Such measures are taken in isolation, and while most welcomed, they are simply not enough, and will come into action too late, if we want to abide by the Paris Agreement, keeping temperatures below the 2C threshold. Rather, cities need a holistic, integrated and multi-modal and multi-stakeholder approach to mobility, backed up by strong engagement of their citizens.
The World Business Council for Sustainable Development (WBCSD) has worked with half a dozen cities around the world to help them with a fact-based approach to mobility planning, through an inclusive participation process. WBCSD is now urging more cities to work with business in order to get access to business expertise, finance and implementation capacity. Also, business has a strong incentive to work with cities to implement the Sustainable Development Goals (SDGs). This is emphasized by a recent report from the Business and Sustainable Development Commission which calculates that achieving the SDGs in cities could generate $3.7trn in savings and new opportunities.
Facilitating a more sustainable approach to transport is a good a place to start. For this reason, the European Commission has endorsed the WBCSD's Sustainable Mobility indicator framework and is in the process of identifying a consortium to help 50 cities and local authorities across Europe implement a coordinated approach to sustainable mobility. WBCSD will support this work by making available the experience it has gathered from its six pilot city engagements, Campinas, Lisbon, Hamburg, Indore, Bangkok and Chengdu. Through these pilot cities, WBCSD developed a globally applicable, robust process for developing integrated mobility, now captured in an online tool, with practical initiatives rolled out across the pilot cities.
In Hamburg and Lisbon, engagement with the WBCSD Sustainable Mobility approach allowed the development of fact-based, data-driven sustainable urban mobility plans based on citizens' requirements. In Hamburg, recommendations included pilots on off-peak delivery systems, smart parking, dynamic traffic management, integrated bicycle plans, implementation of vehicle to infrastructure communication (V2I), green arteries and bus rapid transit. In Lisbon, WBCSD recommended the implementation of park and ride schemes, the integration of cycling and public transport and the setting up of a mobility management office.
Now, WBCSD is inviting all cities and local authorities to use the same WBCSD approach to help improve air quality – enabling them to follow a proven route and, potentially, also receive practical help and funding. With support from private companies leading in the sector – such as BMW, Honda, Toyota, BP, Shell, Ford, Brisa, Renault -Nissan, Pirelli, Bridgestone, Daimler, Volkswagen, Fujitsu and Michelin – this would put them at the forefront of innovation and best practice.
However, focusing on transport alone is not enough to reduce urban pollution. A multi-faceted approach based on a common vision is essential, which takes a more holistic view of city services, lifestyle and infrastructure, so that companies from different sectors and different local government departments can work effectively to achieve shared sustainability objectives.
This isn't always easy, as businesses and cities traditionally tend to work in silos. It can be hard to know where to start, whom to involve and what to do – and there can be practical challenges, notably around conflicts of interest for public contracts.
WBCSD's wider Sustainable Cities Program provides a neutral platform for connecting companies and city authorities to help them collaborate which includes, for instance, a Sustainable Cities Engagement Model allowing cities and business to work together, set integrated priorities and ambitions, resulting in tailor-made solutions that include input from the private sector, and that can then be tackled in various forms, through procurement, public-private or private-private partnerships, or multi-stakeholder initiatives.
Forward-looking businesses and cities are already working successfully to recognise the opportunities and accept new partnerships and business models to help create sustainable cities.
In the UK, a good example is Birmingham, where the city council is working with WBCSD and others on a Zero Emission City project, to re-develop a site at Smithfield. For Birmingham, the infrastructure investment planned for the HS2 rail project also provides an opportunity to develop Smithfield in a more sustainable way, with best practice thinking across key areas of development combining to reduce or eliminate carbon emissions.
Another fitting example is Amsterdam, which has been a European leader in electric transportation since 2008 and seeks to become a low-emission city. Focused on the Amsterdam Zuid-Oost area, which annually attracts 9 million visitors, this involves both commercial and entertainment districts whose 45,000 households and 86,000 inhabitants consume around 10% of the city's total energy. WBCSD worked with the city to set up ZOEnergy, a local, independent organisation which also included a group of businesses. This approach has enabled Amsterdam to facilitate the necessary private-public partnership to develop its energy vision and progress related projects in Zuid-Oost. These include, for instance, Amsterdam ArenA's Utility Hub initiative, which is the first outcome of this multi-stakeholder collaboration, moving towards using shared energy and infrastructure.
Alongside transport and energy, buildings are another key component of any approach towards a more sustainable city. The WBCSD Energy Efficiency in Buildings project addresses this, helping cities around the world to engage the full building value chain with the city to overcome identified market barriers and create more energy-efficient buildings.
This is already generating results in the US. Houston, for example, is where a multi-stakeholder platform (EEB Houston) was created to bring together the city and private sector partners to pool their activities to drive energy efficiency in buildings. The project's ambition is that 50% of projected energy use in buildings can be avoided with today's available technologies and practices.
There is a powerful business case for more energy-efficient buildings, given that 40% of energy consumption in the US comes from buildings. This should act as an incentive to create a vibrant market of more highly efficient buildings, which not only bring jobs but other benefits to the city too. The project partners calculated that in Houston a 30% energy saving in the commercial sector alone would translate into nearly 20,000 new jobs, pumping over $500m to Houston's economy.
We believe it's vital for cities and local authorities to engage businesses in a more strategic way if they hope to achieve their ambitions on sustainability – and meet targets and requirements coming from governments. WBCSD can help with this, providing frameworks for action, collaboration and introducing proven approaches to shared challenges adopted by other cities and supported by private sector partners.
Electric cars may not offer the whole solution, but they are part of a more integrated public-private approach to sustainable cities. And that is something we all have an interest in accelerating.