Way Ahead of Schedule – Whirlpool Corporation Meets Two Sustainability Goals Early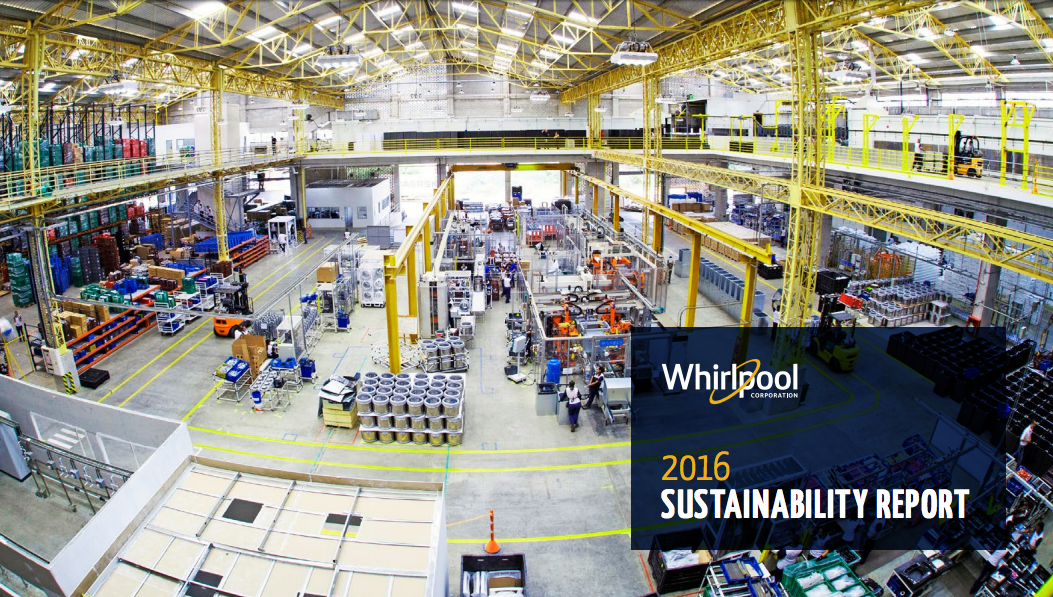 The journey to sustainability is a long and winding road with many hurdles along the way. When four sustainability goals were reaffirmed in 2014, Whirlpool Corporation set out on a path to improve its environmental impact and set attainable goals for long-term success. Now, through a combination of accelerated projects and acquisition synergies, the company has managed to reach two of those targets three years early. 
In its recently released 2016 Sustainability Report, Whirlpool Corporation shared that it exceeded its objectives to reduce both energy and water intensity from manufacturing by 15% between 2014 and 2020. These goals were two of the four that Whirlpool Corporation set and reaffirmed back in 2014. The remaining sustainability objectives include: achieving full material transparency on 90% of all new parts by 2020 and eliminating manufacturing waste that would otherwise be taken to landfills by 2022.
In 2017, Whirlpool Corporation plans to reset its sustainability goals, thereby raising the bar for the company over the next five years.
Whirlpool Corporation is committed to improving its sustainability practices and has made progress in regions around the world. To read more about our global initiatives, click here to access the complete 2016 Sustainability Report.