Watershed Moment: Seattle Office Building Project Exceeds Toughest Environmental Design Standards
WSP USA helped raise the standard for green building design, energy and water efficiency and indoor environmental quality with opening of the Watershed building.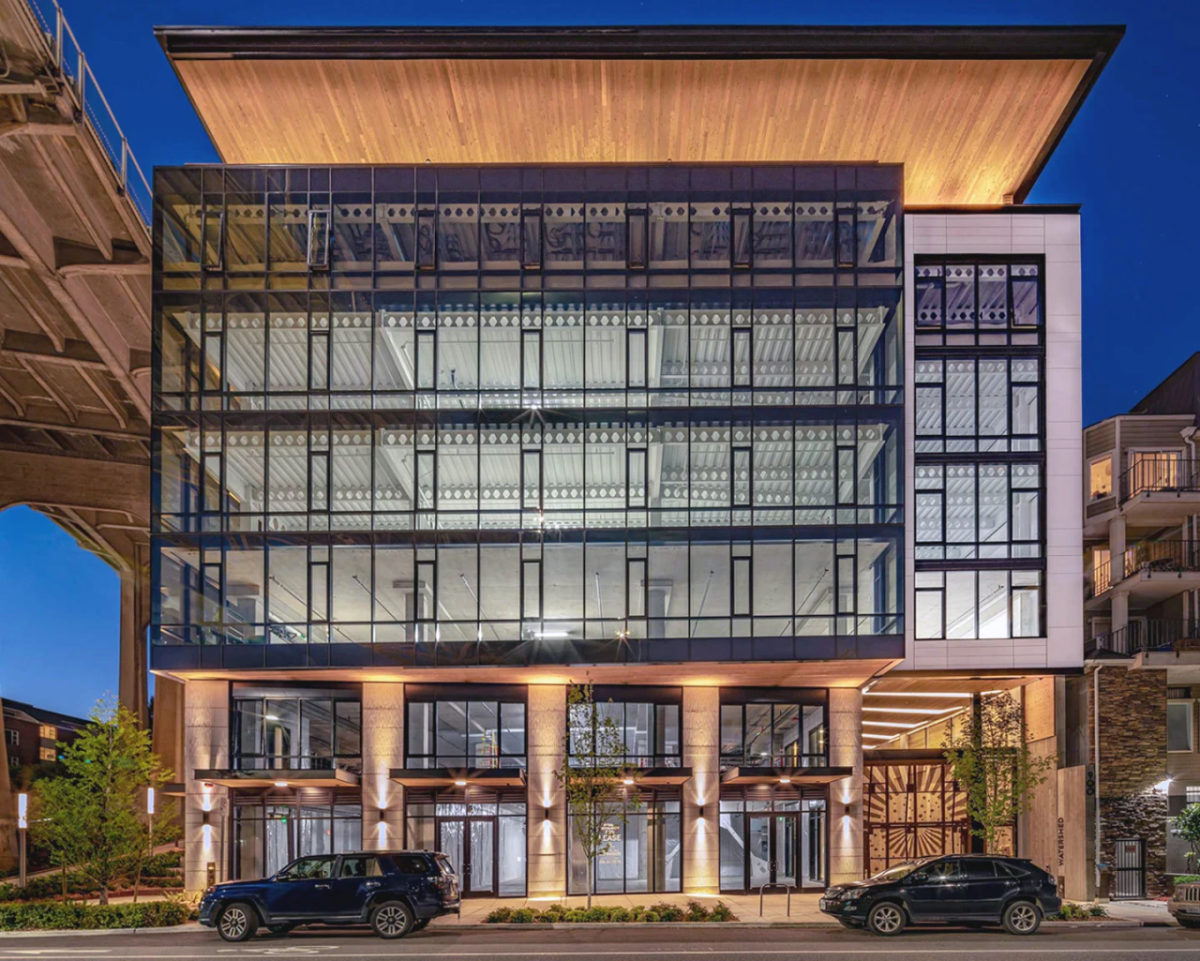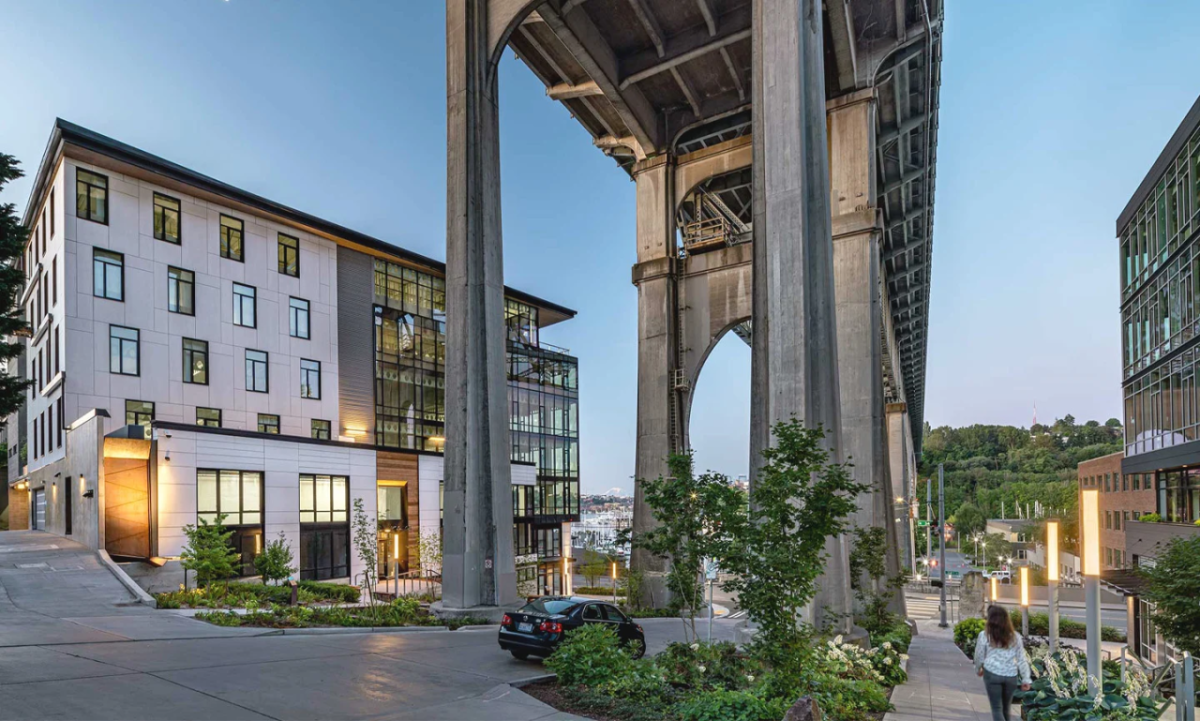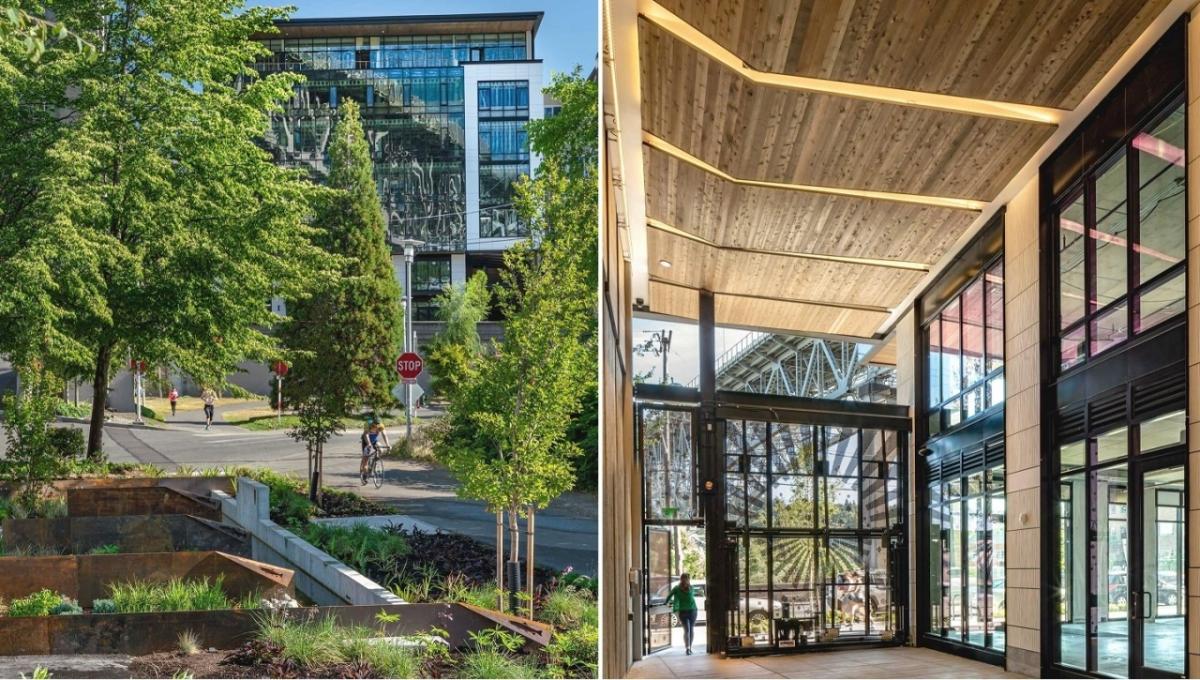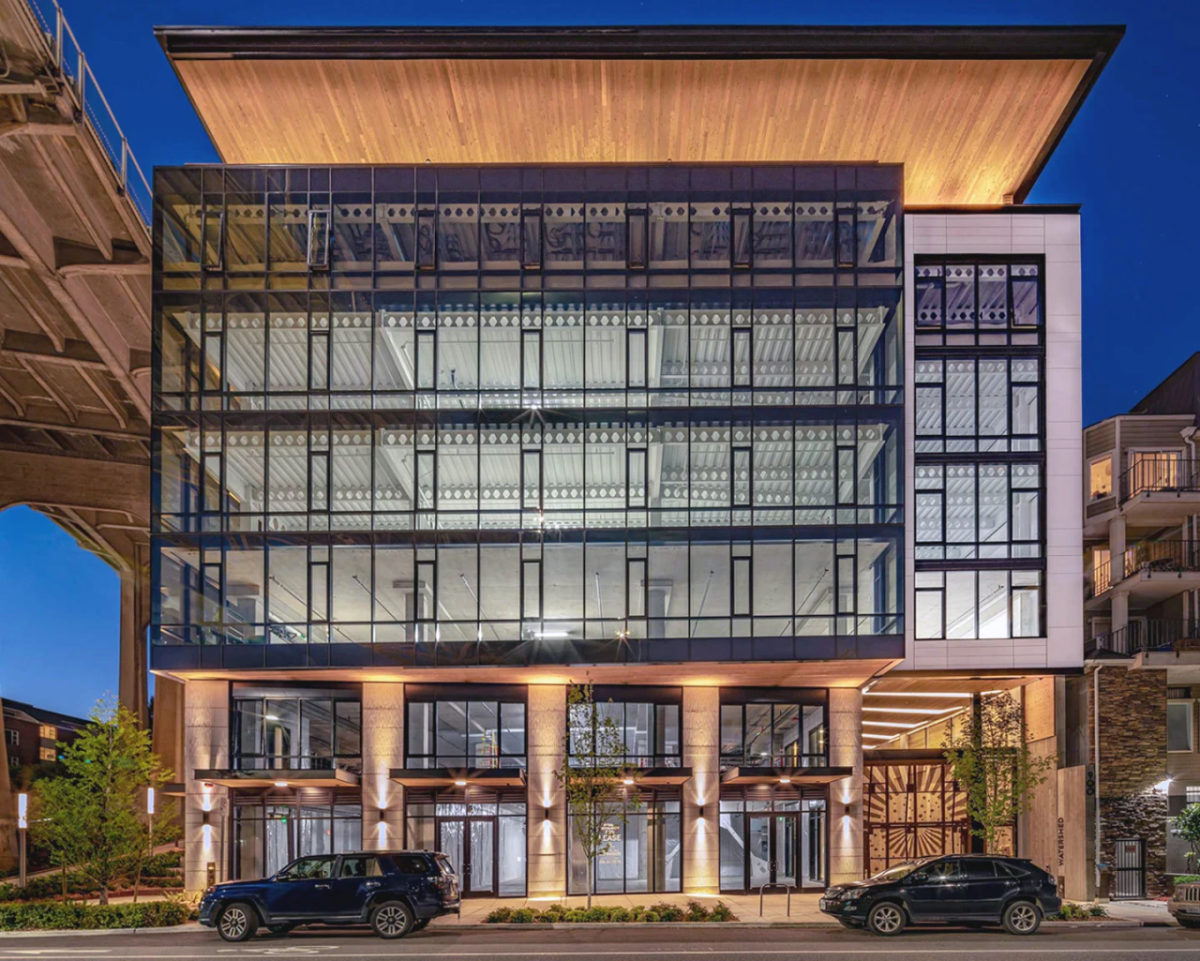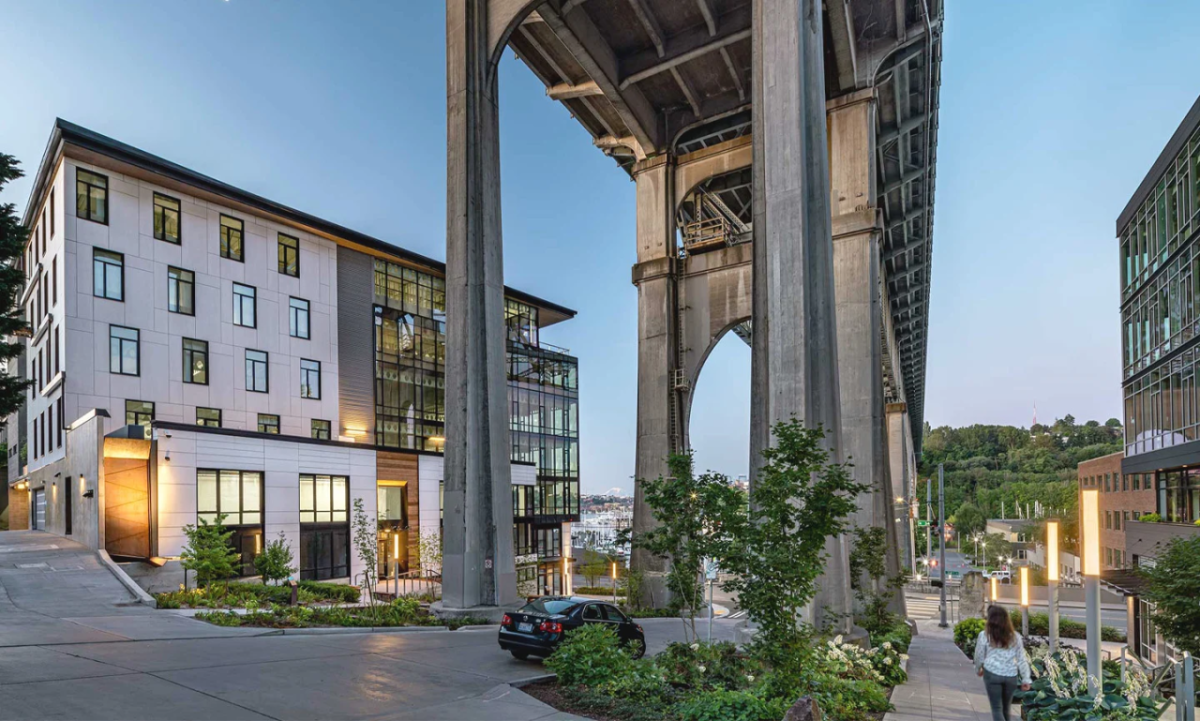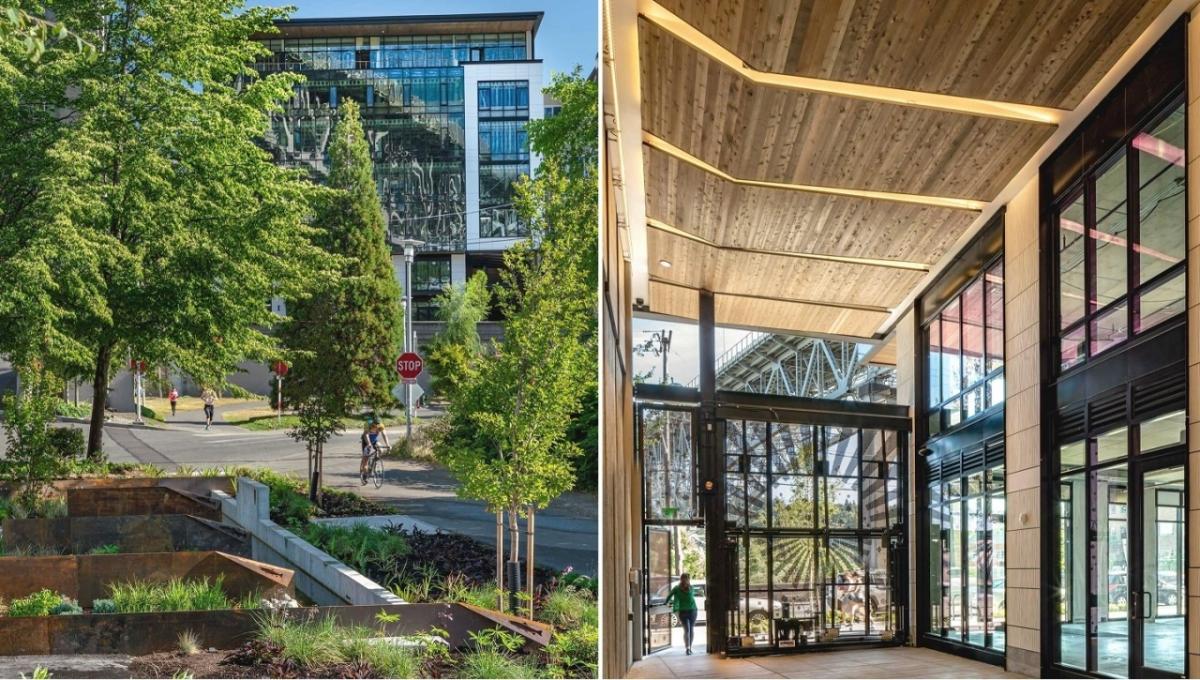 Design standards for water and energy efficiency are becoming more stringent in many parts of the world—and few regions can beat Seattle for ambition in green and sustainable building design.
Yet even in this sophisticated real estate market, Watershed — a 72,000-square-foot, seven-story commercial office building for which WSP USA provided mechanical-electrical-plumbing (MEP) engineering, as well as lighting and sustainability design — stands out for its high standards.
WSP's MEP, Built Ecology and lighting teams collaborated with architect Weber Thompson to design and engineer Watershed to meet two of the most challenging green building standards in the world: The International Living Future Institute's Living Building Challenge (LBC) and the City of Seattle's Living Building Pilot program.
"In a city that cares deeply about sustainability, Watershed sets the standard for green building design and development while creating value for future tenants and the surrounding neighborhood," said Joanna Callahan, a partner with developer Hess Callahan Grey, according to the Seattle Daily Journal of Commerce.
Materials 'Petal'
For the WSP professionals working on Watershed, the project represented an exciting challenge and career milestone.
"There aren't a lot of people who've been able to deliver on Living Building Challenge projects," said Chester Thompson, WSP senior architectural lighting designer. "Architecturally speaking, the standard's requirements are far ahead of what is being done internationally with regard to energy savings and water conservation."
The building boasts 25 percent less energy usage than code baselines, a cutting-edge stormwater retention and treatment system, castellated steel beams, a bicycle locker room and showers and other green features. And to meet the Living Building Challenge's requirement for materials—known as a "petal"—required extraordinary diligence by the WSP team.
"We had to dig into all the materials and products used on the project and make sure everything was sustainably sourced and nothing was on the so-called 'red list' of toxic or ecologically harmful materials, many of which are still widely used in construction," said Zach Stevens, WSP lead sustainability consultant.
Thompson and Stevens corresponded extensively with vendors and manufacturers to vet materials. While time consuming, this level of engagement helped spread awareness in the industry.
"As a firm, we're trying to move the industry, increase awareness about how prevalent these types of materials still are, and demonstrate that there's a demand for environmentally friendly, sustainable alternatives," Stevens said.
For lighting systems, meeting the materials petal required finding alternatives for "about 70 percent of the originally specified lighting fixtures," Thompson said. And lighting plays an especially important function at Watershed: drawing attention to some of the cutting-edge features, such as the exterior bioretention planters that treat not only onsite stormwater but the runoff from the adjacent Aurora Bridge.
"Designing lighting to help tell this story was among the most interesting portions of the design challenge," he added.
Comfort in a Heat Wave
The exacting standards also required the WSP team to model energy and water usage more intensively.
"For Watershed, we had to model and analyze to much a higher degree of certainty than is typical even with a LEED project," Stevens said. "We ran sensitivity analyses for occupancy schedules, temperature set points and many other factors.
To reduce cooling demand on warm days — a concern underscored by last summer's heat wave in the Pacific Northwest — the building features electrochromic glazing.
"With electrochromic glazing, sensors detect when the sun is on the façade and use electrical current to darken the tinting," Stevens said. "That can drastically reduce the cooling load in the space, and it's also visually more comfortable for occupants.
Those occupants of the office building include staff of Weber Thompson, whose leadership was so happy with the building's breakthrough environmental features that they leased an entire floor.
WSP's engagement didn't end with occupancy.
"For the Seattle Living Building Pilot program, we have to monitor and report energy performance and water conservation data back to the city through September 2022, a year after it reached 85 percent occupancy," Stevens said.
As other cities and builders push the boundaries of what's possible in low-carbon, water-efficient buildings, Stevens and Thompson look forward to building on the success of Watershed to engage with other developers and design teams in designing buildings for a low-carbon future.
"Through the Built Ecology team, we are sharpening our ability to use data and analytics to drive design decisions and work on a portfolio scale with building owners," Stevens said.
[To subscribe to Insights, contact the editorial staff at insights@wsp.com.]